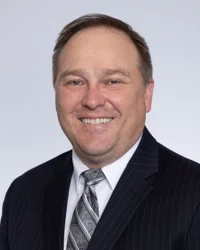 Objections to remote witness testimony should not prevent workers' compensation trials from proceeding forward, unless there is evidence as to why remote testimony would be problematic, the Workers' Compensation Appeals Board ruled in a recent significant panel decision.
The Appeals Board issued a significant panel decision on Jan. 12 in the case of Limin Gao v. Chevron Corporation 86 Cal. Comp Cases, which addressed trials and objections to remote testimony.
In that case, the parties had an ongoing trial when the pandemic arrived in March 2020. The applicant had just testified on March 10, 2020, and the case was continued to June 9, 2020, as the defendant had intended to call multiple witnesses.
Because of the pandemic, the WCAB halted in-person trials as of March 16, 2020. When the next trial date rolled around, the applicant wanted to proceed with remote video testimony, while defendant insisted on the trial only going forward when in-person testimony could be heard.
The judge continued the trial noting the defendant's objection to remote testimony, and the applicant filed a petition for removal.
The Appeals Board ruled that continuing the trial solely because in-person testimony was unavailable violated applicant's constitutional right to due process, i.e. the right to a hearing. This meant that the applicant was entitled to their video trial with remote testimony without further delay, unless the defendant could show good reason why remote testimony would be problematic.
"To be sure, each case must be resolved according to its own particular circumstances, and it would therefore be inappropriate to institute a blanket rule that it is per se unreasonable to continue a case to allow for in-person testimony," the WCAB commissioners wrote. "However, in consideration of Executive Order N-60-20, the purposes of the workers' compensation system, and current conditions, the default position should be that trials proceed remotely, in the absence of some clear reason why the facts of a specific case require a continuance. Moreover, as the party seeking the continuance, the burden should be on defendant in this case to demonstrate why a continuance is required."
In conclusion, if a party is going to object to a trial solely because they want in-person testimony, they better have a good reason for it. Even though significant panel decisions are not controlling authority and are technically only persuasive authority, most judges opt to follow them.
Got a question about workers' compensation case law? Feel free to contact John P. Kamin. Mr. Kamin is a workers' compensation defense attorney and partner at Bradford & Barthel's Woodland Hills location, where he heads the firm's Sports Law Division and watches the recent legislative affairs as the firm's Director of the Editorial Board. Mr. Kamin previously worked as a journalist for WorkCompCentral, where he reported on work-related injuries in all 50 states. Please feel free to contact John at jkamin@bradfordbarthel.com or at (818) 654-0411.
Viewing this website does not form an attorney/client relationship between you and Bradford & Barthel, LLP or any of its attorneys. This website is for informational purposes only and does not contain legal advice. Please do not act or refrain from acting based on anything you read on this site. This document is not a substitute for legal advice and may not address every factual scenario. If you have a legal question, we encourage you to contact your favorite Bradford & Barthel, LLP attorney to discuss the legal issues applicable to your unique case. No website is entirely secure, so please be cautious with information provided through the contact form or email. Do not assume confidentiality exists in anything you send through this website or email, until an attorney/client relationship is formed..