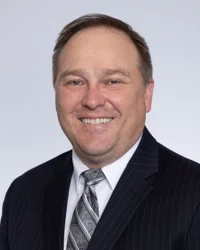 An executive at the Law Offices of Bradford & Barthel LLP helped the Legal Industry Business Council craft a list of seven strategies that could be of use to all law firms who are looking to improve their use of technology.
Craig Courter, chief operating officer of Katten, Muchin, Rosenman, LLP, is the chairman of the council and authored an article on seven key strategies that law firms can use to help make their firms run more efficiently. Eric Hunter, chief information officer of the Law Offices of Bradford & Barthel LLP, is a member of the council, and worked with other council members to help create the strategies during January 2020 work sessions.
The article was recently published in the Intellectual Property and Technology Law Journal's February 2021 edition, and identifies seven key steps firms can use when deciding how to upgrade their technology – whether it be file management software, billing solutions, or website redesigns.
Those steps are:
Strategic clarity and discipline
Principles-based decision making
Active awareness and avoidance of bias
Managing and limiting risk stemming from customization
Direct client involvement early on in the planning process
Thoughtful and farsighted vendor selection
Aggressive and sustained change management
Hunter said that these topics are important to managing technological changes amid law firms.
"Change management and the future of technology move hand in hand," he said. "To see where the legal industry is moving in the next 10 years, first look outside the legal industry. Investments outside the legal industry more often than not, drive investment within the legal industry down the line."
Hunter recommended that firms select their technological vendors carefully, and to pay attention to two factors in particular – their research and development plans, and where their long-term investment strategies lie.
"You will be surprised how many do not plan further than three years ahead," he said. "Does their vision align with yours, and if not is it malleable enough to form a partnership? And don't forget the people behind the technology. Who are the individuals you're looking to invest with? These are the individuals that will be working with your team night and day, and whose leadership you will partner with to solve problems when they arise. And when it comes to change management, problems always will arise."
Firms who are interested in change management should take a look at 'Choosing the Right Technologies for Today and Tomorrow' by Craig Courtier and the LIBC council for a more in-depth analysis of the topic.
Hunter has played a key role in developing Bradford & Barthel's technological adaptations over the years, including increased use of cloud computing and the implementation of multiple applications aimed at expediting efficiency throughout the firm. His contributions and leadership have helped the firm excel and flourish even as the global pandemic forced unexpected changes upon the entire workers' compensation industry.
Tahmeena Ahmed, executive managing partner, client relations and chief marketing officer at Bradford & Barthel, credited the firm's adaptation of technology to Hunter's guidance and his department's clarity of vision.
"From where we started, to where we stand today, the risks and uncertainties of adapting to new platforms never phased Eric," she said. "I think that's because his entire team, under his guidance, adheres to the singular philosophy that tech should make life easier for our attorneys. We appreciate that focus. For us, a good client outcome is paramount: but can we get there efficiently and cost-effectively? Eric's leadership has helped ensure that the answer to that question is always a resounding yes."
In addition to his success at Bradford & Barthel, Hunter is also a prior recipient of the International Legal Technology Association (ILTA) "Knowledge Management and Innovation" awards. His most recent TEDx Talk on how adaptive technologies will impact human behavior can be viewed on YouTube at this link.
To subscribe to the Intellectual Property and Technology Law Journal, click here.
Got a question about workers' compensation defense? Feel free to contact the John P. Kamin, Director of the Bradford & Barthel Editorial Board, and he will help get you the answers you need. Please feel free to contact John at jkamin@bradfordbarthel.com or at (818) 654-0411 for more information.
Viewing this website does not form an attorney/client relationship between you and Bradford & Barthel, LLP or any of its attorneys. This website is for informational purposes only and does not contain legal advice. Please do not act or refrain from acting based on anything you read on this site. This document is not a substitute for legal advice and may not address every factual scenario. If you have a legal question, we encourage you to contact your favorite Bradford & Barthel, LLP attorney to discuss the legal issues applicable to your unique case. No website is entirely secure, so please be cautious with information provided through the contact form or email. Do not assume confidentiality exists in anything you send through this website or email, until an attorney/client relationship is formed..