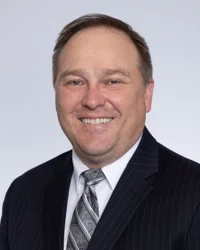 The Workers' Compensation Appeals Board issued an notice of intention to release an en banc decision that would invalidate a rule that allows the Administrative Director of the Division of Workers' Compensation to resolve supplemental job displacement benefit voucher disputes.
The board announced that it intends to issue an en banc decision on the supplemental job displacement benefit (SJDB) voucher in the case of Dennis v. State of California Department of Corrections and Rehabilitation Inmate Claims, No. ADJ9346293, on Jan. 13, 2020. The proposed decision would invalidate Rule 10133.54, which gives the Administrative Director the ability to adjudicate SJDB voucher disputes.
The WCAB explained that it was issuing a notice of intent so it could give the Administrative Director 30 days to respond with additional briefing on the topic.
The board explained that the AD Rule 10133.54 appears to restrict the WCAB's statutory authority to adjudicate workers' compensation disputes. The commissioners said that the rule:
Requires the AD to issue a written determination and order concerning a SJDB dispute.
Limits the amount of time for parties to appear before the WCAB.
Says parties may only head to the WCAB about a voucher dispute only after the AD has issued a decision about the voucher, and that they must do so within 20 days of that decision.
As many of you know, rules and regulations are drafted by government administrators to supplement statutes such as the Labor Code. In this case, the rule in question was designed to supplement Labor Code sections 4658.5(c) and 4658.7(h).
The WCAB explained that neither statute gives the AD the power to adjudicate SJDB disputes, and that only the WCAB has exclusive jurisdiction to do that.
The case arose when Anthony Dennis, a prison inmate in 2013, hurt his right wrist while working as an inmate laborer for the California Department of Corrections and Rehabilitation. The law requires an employer to issue a bona fide offer of regular, modified, or alternative work within 60 days of a permanent and stationary report finding permanent partial disability (PPD) in order to avoid liability for the SJDB voucher.
The board acknowledged that in cases with inmate laborers, there are times when they are no longer an inmate at the time a doctor has declared them to be permanent and stationary with PPD. This leads to scenarios like the one in Jackson v. California Prison Industry Authority (August 2, 2017, ADJ9968628) [2017 Ca Wrk. Comp. P.D. LEXIS 368], where the California Prison Industry Authority sent a former inmate laborer a job offer that said, "You have voluntarily terminated your employment due to your release from prison and are no longer available for employment." The WCAB concluded that this was not a "bona fide" job offer, and in effect, no good faith bona fide job offer was made in the Jackson case.
The court explained:
"We are cognizant that employment in a prison setting is unique in that inmate workers cannot return to an inmate job once they are released from prison, making it impossible for a prison employer to make a bona fide job offer. Our review of statutes and case law, however, leads us to conclude that an employer's inability to offer regular, modified, or alternative work does not release an employer from the statutory obligation to provide a SJDB voucher. (§ 4658.7(b).) "Labor Code section 3202 requires the courts to view the Workers' Compensation Act from the standpoint of the injured worker, with the objective of securing the maximum benefits to which he or she is entitled." (Rubalcava v. Workers' Comp. Appeals Bd. (1990) 220 Cal.App.3d 901, 910 [55 Cal.Comp.Cases 196].) Thus, absent a bona fide offer of regular, modified, or alternative work, regardless of an employer's ability to make such an offer, and regardless of an employee's ability to accept such an offer, an employee is entitled to a SJDB voucher. To hold otherwise would lead to absurd results. An inmate worker released from prison would not have a bona fide offer to return to work and at the same time would not receive a SJDB voucher to develop new skills to re-enter the workforce. We do not believe that the Legislature intended this result. Thus, we conclude that an employer must show that it made a bona fide offer of regular, modified, or alternative work in order to avoid liability for a SJDB voucher."
In Monday's Dennis decision, the WCAB concluded that because the defendant CDCR was incapable of issuing a bona fide job offer to the applicant, that the defendant was liable for the SJDB voucher.
At this point in time, the ball is now resting in the Administrative Director's court. The AD could do several things – they could file a response:
Agreeing with the proposed decision.
Disagreeing with the proposed decision and explaining why it is a valid rule.
From a procedural and administrative standpoint, it may just be easier to agree with the WCAB's en banc decision. But if the AD sees a good reason to defend its rulemaking and SJDB process, then they could send their most persuasive brief to the WCAB, and perhaps set the stage for a dispute at the District Court of Appeal. And if the dispute goes on for a while, that could attract the attention of state lawmakers, who could theoretically draft legislation to address the dispute and other SJDB voucher issues.
For now, we will just have to wait and see.
If you have any questions about the SJDB voucher, or any other workers' compensation defense issues, please feel free to contact John Kamin and his colleagues at Bradford & Barthel. Mr. Kamin is a workers' compensation defense attorney and partner at Bradford & Barthel's Woodland Hills location, where he heads the firm's Sports Law Division and watches the recent legislative efforts as the firm's Editorial Director. Mr. Kamin previously worked as a journalist, where he reported on work-related injuries in all 50 states. You can reach John at jkamin@bradfordbarthel.com or at (818) 654-0411.
Viewing this website does not form an attorney/client relationship between you and Bradford & Barthel, LLP or any of its attorneys. This website is for informational purposes only and does not contain legal advice. Please do not act or refrain from acting based on anything you read on this site. This document is not a substitute for legal advice and may not address every factual scenario. If you have a legal question, we encourage you to contact your favorite Bradford & Barthel, LLP attorney to discuss the legal issues applicable to your unique case. No website is entirely secure, so please be cautious with information provided through the contact form or email. Do not assume confidentiality exists in anything you send through this website or email, until an attorney/client relationship is formed.