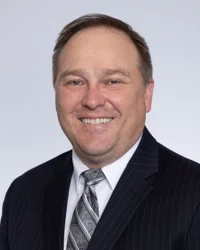 The Workers Compensation Appeals Board resolved confusion about litigation stemming from copy service lien claimants' petitions for non-IBR disputes in an en banc decision.
The WCAB's en banc decision in the case of Ashley Colamonico v. Secure Transportation clarified the burden of proof that copy services must prove in disputes over their liens and stated that a defendant's failure to issue an EOR does not constitute a waiver of any and all objections.
THE COPY SERVICES' BURDEN OF PROOF
First and foremost, the WCAB pointed out that copy service lien claimants must first establish that there is a contested claim. Why do this? Well, Labor Code 4620(a) "defines a medical-legal expense as a cost or expense that a party incurs 'for the purpose of proving or disproving a contested claim.'"
So what's a contested claim? The WCAB looked to LC 4620(b) and defined it as follows:
"Essentially, there is a contested claim when: 1) the employer knows or reasonably should know of an employee's claim for workers' compensation benefits; and 2) the employer denies the employee's claim outright or fails to act within a reasonable time regarding the claim. (§ 4620(b).)"
For example, a contested claim includes denied claims, or claims with disputed issues. There may not be a contested claim in accepted cases where there are no disputes about body parts, or if there is general agreement about most of the issues of the case.
Secondly, the copy service lien claimant must prove that their services were incurred for the purpose of proving or disproving the contested claim. Third, the lien claimant must establish that their expenses were reasonable and necessary at the time they were incurred.
One admirable, longtime judge on the bench has previously described these second and third legs of the analysis to me as follows: "Were their services pertinent to prove or disprove a disputed legal issue or disputed fact?"
For example, if the copy service subpoenaed records that were pertinent to a dispute about whether a body part is compensable, then the lien claimant is probably going to prevail in that scenario. But if the copy service is billing $200 for things like a Secretary of State Business Search on an accepted claim where employment is not in dispute, then they would fail this step of their burden of proof in this blogger's humble opinion.
After the lien claimant has satisfied these three elements of their burden of proof, the WCAB's analysis of the case proceeds to the reasonable value of the copy service lien claimant's services.
DEFENDANT'S OBJECTIONS
In Colamonico, the defendant issued Explanations of Review (EORs) about three years after the copy service lien claimant's dates of service. The trial judge had ruled that the failure to timely issue EORs constituted a waiver of any objection to the reasonableness and necessity of the lien claimant's services.
On reconsideration, the WCAB disagreed and said that this did not necessarily constitute a waiver of any and all objections to the reasonableness and necessity of the services provided. The commissioners highlighted Labor Code 4622, which describes the EOR process and EOR timeframes in great detail. The statute's subsection "f" says "Nothing contained in this section shall be construed to create a rebuttable presumption of entitlement to payment of an expense upon receipt by the employer of the required reports and documents."
So just because someone didn't comply with the EOR guidelines set forth by LC 4622, doesn't mean that there is now a presumption that the lien claimant is entitled to payment.
A WARNING
However, the WCAB did warn defendants not to frivolously raise objections at the last minute at the lien conference.
"We are aware that a defendant may challenge the reasonableness and/or necessity of a medical-legal expense for the first time at a lien conference without first objecting in an EOR," the court wrote. "Should a defendant pursue this type of litigation strategy, a defendant potentially exposes itself to penalties and interest 'retroactive to the date of receipt of the bill . . . .' (§ 4622(a).) Furthermore, if a defendant failed to communicate these objections to a lien claimant before the lien conference, the WCJ has the discretion to consider whether it is engaging in bad-faith tactics to delay the resolution of the lien. Any bad-faith action or tactic may be the basis for potential sanctions pursuant to section 5813."
There is a simple solution to avoid this situation – communicate your objection to the copy service lien claimant prior to the lien conference in writing with an EOR. An EOR is preferable because failure to respond in the form of an EOR within 60 days can mandate penalties of 10% and interest of 7%. However, this decision appears to suggest that it is not absolutely necessary to do it via EOR, but we at B&B still recommend responding to all med-legal service provider invoices via EOR to avoid penalty and interest situations.
And of course, I'd highly recommend using a proof of service with any such objection correspondence just to make it easier to prove that it was sent.
VALUATION
One easy way to value copy service bills is to use the copy service fee schedule. While we've written about this in the past, the easy way to remember it is "$180 per DOS as long as it was under 500 pages." Any additional page above 500 is an additional $0.10 per page.
Now many lien claimants will tell you that the copy service fee schedule only took effect on July 1, 2015, and doesn't necessarily apply to dates of service prior to that. As many of you know, many judges don't want to proceed onto the record with lien trials and have instructed me and copy service lien claimants based on the Copy Service Fee Schedule.
If the fee schedule doesn't work as a baseline, one can also analyze the cost per page that the lien claimant is billing. I've had some lien claimants insist on as much as $10 per page, which is frankly ridiculous.
CONCLUSION
When in doubt, turn to the three step burden of proof. If the lien survives the burden of proof, then consider paying it. If there are reasons to object to the lien, don't wait until the last minute – send one or more objections over, either by EOR or by letter.
John P. Kamin is a workers' compensation defense attorney and partner at Bradford & Barthel's Woodland Hills location, where he heads the firm's Sports Law Division and watches the recent legislative efforts as the firm's Editorial Director. Mr. Kamin previously worked as a journalist, where he reported on work-related injuries in all 50 states. If you have any questions about copy service liens, en banc decisions, or other workers' compensation defense issues please feel free to contact him at jkamin@bradfordbarthel.com or at (818) 654-0411.
Viewing this website does not form an attorney/client relationship between you and Bradford & Barthel, LLP or any of its attorneys. This website is for informational purposes only and does not contain legal advice. Please do not act or refrain from acting based on anything you read on this site. This document is not a substitute for legal advice and may not address every factual scenario. If you have a legal question, we encourage you to contact your favorite Bradford & Barthel, LLP attorney to discuss the legal issues applicable to your unique case. No website is entirely secure, so please be cautious with information provided through the contact form or email. Do not assume confidentiality exists in anything you send through this website or email, until an attorney/client relationship is formed.