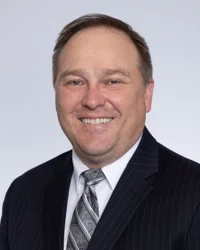 California lawmakers sent a smorgasboard of smaller workers' compensation bills to the desk of Gov. Gavin Newsom, and he will have until the end of September to sign or veto them.
Two of the most important bills that were sent to the governor's desk include Senate Bill 284 and Assembly Bill 1751. SB 284 would expand a presumption that post-traumatic stress disorder is industrial, by adding to the list of first responders eligible for the presumption. The bill would add firefighting members and security officers of various state and federal departments to the PTSD presumption, and was presented to Gov. Newsom on Sept. 6.
AB 1751 would extend the Covid-19 presumptions "sunset date" to Jan. 1, 2024. Without this bill, the presumptions would expire at the end of this year on Dec. 31, 2022. To be clear, the presumptions that would be extended would include the Covid-19 first responder presumption found in LC 3212.87, and the "outbreak" presumption in LC 3212.88. (It also includes the rarely-used LC 3212.86 presumption, which is only applicable to dates of injury between March 19, 2020 and July 5, 2020.) The outbreak presumption in LC 3212.88 is notable because it requires employers to track which employees test positive, and to regularly report positive tests to their workers' compensation administrators.
Please note that in the weeks after this article, Gov. Newsom will sign or veto these bills, so they are not law as of the date of publication. Bradford and Barthel will publish a recap of what was signed and vetoed in October of this year, as sometimes it is unclear whether bills were signed or vetoed until early October. Our friends at WorkCompCentral have been covering this year's legislative session in great detail, and you can read their write-ups here.
Some of the other bills sent to the governor's desk include the following:
Again, please note that these bills are not final until Gov. Newsom signs them into law. Sometimes, the most interesting part of the legislative year is seeing a governor's reason for vetoing a bill. Why? Those explanations often contain language that suggests how the same governor will react to similar bills with similar language during next year's legislative session. So stay tuned, and we will have a new legislative update for you in a month, recapping what was approved and what was vetoed.
Got a question about workers' compensation defense issues or pending legislation? Feel free to contact John P. Kamin. Mr. Kamin is a workers' compensation defense attorney and partner at Bradford & Barthel's Woodland Hills location, where he monitors the recent legislative affairs as the firm's Director of the Editorial Board. Mr. Kamin previously worked as a journalist for WorkCompCentral, where he reported on work-related injuries in all 50 states. Please feel free to contact John at jkamin@bradfordbarthel.com or at (818) 654-0411.
Viewing this website does not form an attorney/client relationship between you and Bradford & Barthel, LLP or any of its attorneys. This website is for informational purposes only and does not contain legal advice. Please do not act or refrain from acting based on anything you read on this site. This document is not a substitute for legal advice and may not address every factual scenario. If you have a legal question, we encourage you to contact your favorite Bradford & Barthel, LLP attorney to discuss the legal issues applicable to your unique case. No website is entirely secure, so please be cautious with information provided through the contact form or email. Do not assume confidentiality exists in anything you send through this website or email, until an attorney/client relationship is formed.