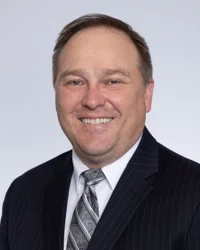 California lawmakers are mulling a handful of smaller bills addressing new requirements for workers' compensation coverage, CIGA, and how indemnity payments are made.
On May 12, the California State Assembly voted 65-0 to unanimously approve bills pertaining to CIGA and debit card payments.
Lawmakers approved AB 2148, which would extend the deadline for defendants to issue indemnity payments via prepaid debit cards from 1/1/23 to 1/1/24. Advocates for the debit cards contend that they avoid some of the classic problems with lost checks and checking accounts, whereas opponents contend that they benefit banks with hidden fees. From our perspective, most applicants still prefer checks, but some prefer direct deposit and/or debit cards.
The Assembly also approved AB 2154, which would add cyber security policies to Insurance Code section 1063.1's definition of "covered claims." The bill would also require member insurers who did not issue premiums the prior year, to impose a CIGA surcharge on new policies.
Both bills would still have to be approved by the state Senate and then signed into law by Gov. Gavin Newsom in order to take effect.
PEST CONTRACTORS
Meanwhile, the California state Senate approved a proposal to make the Structural Pest Control Board confirm that a pest control business has valid workers' compensation coverage before approving their registration.
The bill, SB 1064, is aimed at reining in pest control businesses who seek to obtain a competitive advantage by attempting to sidestep the costs of obtaining workers' compensation coverage for their employees.
The bill is now in the state Assembly. In order for the bill to become law, the Assembly would have to approve the bill and Gov. Newsom would have to sign it into law.
SUSPENSE FILE
The Assembly Appropriations Committee recently reviewed two bills impacting studies on medical care and labor contractors. The committee sent both AB 2848 and AB 2614 both to the "suspense file" in mid-May, which is where they send bills that could cost the state more than $50,000 to $150,000, depending on which fund the money is coming from.
AB 2848 would force the DWC to provide lawmakers with its official analysis of the utilization review changes implemented by SB 1160 back in 2016. SB 1160 was an omnibus bill from 2016 that had many provisions. One of those provisions had called for the DWC to hire an outside consultant to review and evaluate the provision of medical care during the first 30 days after a claim was filed for claims from 1/1/17-1/1/19.
AB 2848 would require the DWC to present that report to the Assembly Committee on Insurance and the Senate Committee on Labor and Industrial Relations.
AB 2614 would require the Commission on Health and Safety and Workers' Compensation (CHSWC) to produce a report no later than 1/1/24 on any widespread issues of labor contractors who try to shift workers' compensation liabilities away from employers who control actual jobsites.
In order for both bills to become law, the Assembly would have to approve them, the Senate would have to approve them, and then Gov. Newsom would have to sign them into law.
Editor's Note: Bradford & Barthel will have more comprehensive legislative summaries later on in
Got a question about workers' compensation defense issues or pending legislation? Feel free to contact John P. Kamin. Mr. Kamin is a workers' compensation defense attorney and partner at Bradford & Barthel's Woodland Hills location, where he monitors the recent legislative affairs as the firm's Director of the Editorial Board. Mr. Kamin previously worked as a journalist for WorkCompCentral, where he reported on work-related injuries in all 50 states. Please feel free to contact John at jkamin@bradfordbarthel.com or at (818) 654-0411.
Viewing this website does not form an attorney/client relationship between you and Bradford & Barthel, LLP or any of its attorneys. This website is for informational purposes only and does not contain legal advice. Please do not act or refrain from acting based on anything you read on this site. This document is not a substitute for legal advice and may not address every factual scenario. If you have a legal question, we encourage you to contact your favorite Bradford & Barthel, LLP attorney to discuss the legal issues applicable to your unique case. No website is entirely secure, so please be cautious with information provided through the contact form or email. Do not assume confidentiality exists in anything you send through this website or email, until an attorney/client relationship is formed.