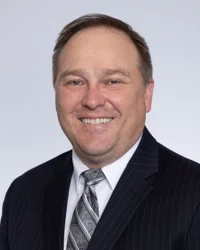 The California Supreme Court has had a flurry of activity on derivative injury cases lately, largely thanks to the Covid-19 pandemic.
The pandemic has inspired multiple derivative injury cases – ie cases where an employee has sued their employer with civil claims such as wrongful death of a loved one. The central argument to these cases are as follows:
The employee contends that they got Covid at work, brought it home, infected a relative, and that the infection killed that relative.
The employer argues that exclusive remedy of workers' compensation and the derivative injury doctrine bar the civil suit.
We examined these arguments in greater detail back in 2020, so click here if you are interested in reading these arguments in greater detail.
More recently, these types of suits led to two recent developments at the state Supreme Court.
THE FIRST BIG DEVELOPMENT
In April, the state's highest court denied See's Candies petition for review, which asked the state Supreme Court to overturn the 2nd District Court of Appeal's published decision in the case of See's Candies v. Los Angeles Superior Court, et al. In that decision, the 2nd DCA had issued a published decision stating that Matilde Ek could proceed with her wrongful death action against See's Candies.
Ek had filed the civil suit in Superior Court, alleging that she caught Covid-19 at work, brought it home to her husband, and that her husband later died from the infection.
The decision by the state Supreme Court means that Ek can proceed with her suit past the "demurrer" stage, which is important to note. As my seasoned employment law professor taught us in law school, a defendant usually files a demurrer to make the argument that the plaintiff has failed to state a claim – but often has the side effect of educating the plaintiff's attorney on how to state their claim. (That professor wasn't a big fan of demurrers as a result.)
Here, See's argued that the exclusive remedy of workers' compensation should bar the suit – to which the trial court and the appellate courts disagreed.
So Ek can proceed with her lawsuit, but it is by no means over. She still has to prove in Superior Court that she contracted the virus at work, and that she is the one who gave it to her husband, and that was what caused his death. While that all sounds simple, it's actually filled with complexities that she can prove all of those things, especially when one considers that people can contract Covid-19 in almost any setting involving other people.
THE SECOND CASE
As Ek's case was making its way through the California appellate courts, another case called Kuciemba v. Victory Woodworks was percolating in the federal courts.
This case ultimately led the Ninth Circuit Court of Appeals to ask the California Supreme Court a similar question – whether the derivative injury doctrine and exclusive remedy bars civil suits against employers, when an employee allegedly gets Covid-19 in the workplace, brings it home, and infects the other people who live with them.
The state Supreme Court is not obligated to answer the Ninth Circuit's question, but could do so if they want to. This is something we will have to "wait and see."
For instance, the high court could opt not to answer either question if it is waiting for a case with a certain procedural stance or a certain set of facts. These cases are often complicated proceedings and feature hundreds, if not thousands of facts. If the court has a checklist of facts that it is looking for, then it may be a while until the justices decide to issue a formal ruling on that topic.
WHY WORK COMP PRACTITIONERS SHOULD CARE
Employers should be aware of these developments if they are not already. Why?
To put it simply, allowing these suits to proceed puts employers at great risk of being bankrupted by wrongful death, negligence, and personal injury lawsuits. The workers' compensation system, and frankly our economy, doesn't exist without employers, so they should be made aware of important legal developments that could lead to their demise.
Secondly, most employers have been sending their workers' compensation administrators and carriers every single positive test in compliance with SB 1159's outbreak statute.
A small subset of those employers and brokers have strongly argued that their TPAs should accept any and all claims and pick up temporary disability. Why? They seek to avoid having to pay Covid supplemental paid sick leave, and instead wanted to push those costs onto the carrier.
Well those who did that, and were frustrated by the TPAs' strong factual investigations into nonindustrial exposure, may pull a 180 and thank their TPAs for those denials in lieu of these legal developments.
After all, disputing a wrongful death allegation after the death of an employee's spouse might be difficult to maintain with a straight face if the employer and their TPA easily accepted the claim on the workers' compensation side. That may be even more difficult to maintain if HR or a broker was raging at the TPA to accept the claim, just so the employer wouldn't have to pay a few weeks of supplemental paid sick leave.
That being said, there are some additional thoughts for those on the employers' side to take into consideration:
Payment of workers' compensation benefits should not be considered as an admission of liability. So if a TPA or employer did make payments on a Covid claim, they could still argue that was not an admission of liability for other causes of action, such as wrongful death.
The burden of proof in Superior Court is not the same as the burden of proof at the Workers' Compensation Appeals Board.
Workers' compensation presumptions should be excluded from Superior Court claims, because they are inapplicable. After all, when the Legislature drafted SB 1159, they only intended for it to apply to workers' compensation, which is why the title of that bill is: "SB-1159 Workers' compensation: COVID-19: critical workers."
Employers, TPAs, and carriers should continue to do strong factual investigations into Covid claims.
Settlements that maintain AOE/COE denials are preferred.
General releases should include waiver of these types of civil claims.
Employers should continue to pay supplemental paid sick leave as required by law. Heeding the Cal-OSHA guidelines and keeping sick employees out of the workplace will reduce liability overall.
If defendants take care to heed these thoughts and continue to thoroughly investigate Covid-19 claims, the system will function more efficiently. We understand that with the virus becoming endemic, keeping sick employees and customers out of the workplace naturally becomes more difficult. However, it still must be done – and employers who take steps to try to prevent Covid-19 in the workplace will be better off for doing so.
Got a question about Covid-19? Contact the Bradford & Barthel's Covid Response Team by emailing them at covid@bradfordbarthel.com.
This article was written by John P. Kamin. Mr. Kamin is a workers' compensation defense attorney and partner at Bradford & Barthel's Woodland Hills location, where he is also an active member of the firm's Covid Response Team and heads the firm's Director of the Editorial Board. Mr. Kamin previously worked as a journalist for WorkCompCentral, where he reported on work-related injuries in all 50 states. Please feel free to contact John at jkamin@bradfordbarthel.com or at (818) 654-0411.
Viewing this website does not form an attorney/client relationship between you and Bradford & Barthel, LLP or any of its attorneys. This website is for informational purposes only and does not contain legal advice. Please do not act or refrain from acting based on anything you read on this site. This document is not a substitute for legal advice and may not address every factual scenario. If you have a legal question, we encourage you to contact your favorite Bradford & Barthel, LLP attorney to discuss the legal issues applicable to your unique case. No website is entirely secure, so please be cautious with information provided through the contact form or email. Do not assume confidentiality exists in anything you send through this website or email, until an attorney/client relationship is formed.