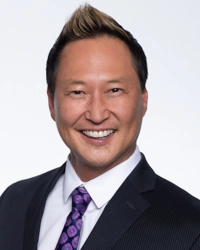 Typically, in a cumulative trauma claim where there are two carriers having partial coverage, the applicant will elect against one of the codefendants under Labor Code 5500.5.
One would think that the codefendant with the most coverage or the "lion's share of liability" during the CT period would be elected against, but this is not always the case.
In a recent noteworthy panel decision, Lorenzo Arevalo v. Limoneira Company, ADJ14549823, ADJ14549350, the issue came up on whether or not the codefendant with the lion's share of coverage should be elected against. When the dust settled, the WCAB upheld an election against a party with only 15% of the cumulative trauma claim.
Below, let's take a closer look at how this case played out, and why this was the result.
FACTUAL AND PROCEDURAL HISTORY
In this case, the applicant filed two applications for a specific injury on 2/27/2020 and a cumulative trauma claim from 1/1/2004 to 2/28/220 against the defendant, Zurich American Insurance Co. Zurich had coverage from 1/1/2020 to 2/28/20 or two months of the CT period. Zurich American also had coverage for the specific injury. Zurich denied both claims and filed a Petition for Joinder of codefendant Applied Risk Services for the cumulative trauma injury during the period of 2/28/2017 to 12/31/2019. An order for joinder was granted.
Subsequently, the applicant filed a Petition for Election against Zurich American indicating that the PQME Dr. Falkinstein had been selected with Zurich American and the doctor found for a cumulative trauma injury ending in 2/28/20. In the petition, the applicant requested an order for election against Zurich American be issued.
Zurich American issued an objection stating that Zurich American had only about 15% of exposure for the CT, and should not be elected against.
APPROVAL OF THE ELECTION, AND PETITION FOR REMOVAL
The WCJ approved the election against Zurich, who subsequently filed for removal raising the same arguments. They requested the order be rescinded, contending that they would be significantly prejudiced with incurring litigation costs that they were unwarranted.
APPLICANT'S ATTORNEY'S ARGUMENTS ON REMOVAL
The applicant's attorney argued that Zurich would not incur any substantial prejudice from the election, and indicated that Zurich American and the applicant already had a final report from PQME Dr. Falkenstein. The applicant's attorney also contended that Zurich did not object to the report and settlement discussions had already commenced.
Meanwhile, applicant's counsel noted that the codefendant Applied Risk was nowhere near completing discovery and argued that requiring an election against Applied Risk would delay the case significantly. They pointed out that the applicant had not received any benefits.
The judge rescinded the election.
AOE/COE TRIAL, NEW ELECTION, AND REMOVAL
After the judge rescinded the election, applicant's attorney filed a declaration of readiness to proceed to a mandatory settlement conference on the issue of AOE/COE. Both codefendants objected, indicating that codefendant Applied Risk needed to complete discovery.
At the MSC, an extensive discussion regarding the election issue took place and the WCJ approved the election against Zurich over their objection.
Zurich filed for removal again, contending that the election was improper due to having only 15% coverage of the cumulative trauma injury. They argued that the carrier with the "lion's share of liability" should be elected against.
The court found that having the "lion's share of liability" is only one factor to consider in an election and other "compelling reasons" are to be considered. For instance, the judge pointed out that Zurich still had coverage for both the specific and cumulative trauma injury claims, which were denied, and proceeded to a panel QME to address causation. The court found that these were compelling reasons to approve the election against Zurich.
In addition, the court noted that Zurich did not object to the PQME report or accept the CT claim. The WCAB concluded that because the applicant was not receiving any benefits despite having a compensable report from the PQME, it would be inequitable to wait several more months for the applicant to undergo a second PQME exam with Applied Risk. In lieu of those factors, the court found the election proper and valid.
The WCAB denied the removal.
ANALYSIS
In this case even though Applied Risk had the majority of liability based on the period of coverage, this did not preclude the applicant's election against Zurich to administer the claim. The takeaway here is that the court deemed the argument of having the "lion's share of liability" is only one factor to consider in determining the proper carrier to elect against absent other "compelling reasons".
Here, Zurich had coverage for both denied claims, obtained a PQME report finding for compensable injury, and the court found no reason to further delay benefits while waiting for Applied Risk to obtain additional medical reports.
Defendants should take care to note that when we do have the lion's share of liability during a cumulative trauma injury, it is still possible to avoid an election if there are other "compelling reasons" to cite.
However, one may not always want to avoid an election. Strategically speaking, there are times where defendants may want to accept an election in order to maintain control over the discovery process and attempt to keep costs down.
Personally, I would like to have control over doing discovery rather than sit on the sidelines waiting for discovery to be completed by a codefendant. However, this should be considered on a case-by-case basis, as there are most certainly times that one would prefer to avoid an election.
See More:
David K. Lim, the author of this post, is a partner and managing attorney of Bradford & Barthel's Santa Rosa office. If you have any questions about elections or other workers' compensation defense issues, please feel free to contact David at 707.571.7415 or via email at dlim@bradfordbarthel.com.
Viewing this website does not form an attorney/client relationship between you and Bradford & Barthel, LLP or any of its attorneys. This website is for informational purposes only and does not contain legal advice. Please do not act or refrain from acting based on anything you read on this site. This document is not a substitute for legal advice and may not address every factual scenario. If you have a legal question, we encourage you to contact your favorite Bradford & Barthel, LLP attorney to discuss the legal issues applicable to your unique case. No website is entirely secure, so please be cautious with information provided through the contact form or email. Do not assume confidentiality exists in anything you send through this website or email, until an attorney/client relationship is formed.