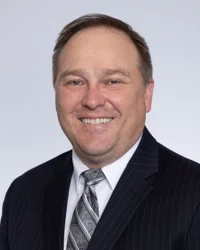 The California Division of Occupational Safety and Health Standards Board approved the Covid-19 Emergency Temporary Standards through the end of 2022.
The board voted on extending the standards during their April 21 meeting. The Office of Administrative Law is expected to approve the emergency regulations, at which point they will become effective on or around May 6, 2022 and expire on Dec. 31, 2022.
This means that the Cal-OSHA Covid sick pay – ie the rule requiring employers to pay employees as if they are still there if they have a work-related "close contact" exposure to Covid – will be extended through the end of 2022.
Why is that important? Because Senate Bill 114, the Covid sick pay that Gov. Gavin Newsom signed into law, expires on Sept. 30, 2022. That expiration tends to get plenty of publicity, and in years past, many employers thought that when Covid sick pay legislation expires that they no longer owed any Covid sick pay whatsoever.
That was not the case, as Cal-OSHA's Covid sick pay provisions have been in effect since November 2020, and will continue to be in effect after SB 114 expires on Sept. 30, 2022. So just to be clear, if an employee has a work-related Covid exposure, the Cal-OSHA emergency temporary standards require that the employer pay them as if they are still there. This will be the rule through Dec. 31, 2022.
And yes – employers can use sick leave plans as permitted by law to pay this Cal-OSHA sick pay requirements.
COVID SICK PAY COMPLEXITIES
Please remember that if the Covid-19 exposure is work-related, then the employer must pay Covid-19 sick pay under the Cal-OSHA rules and regs, and pay them as if they are still there. This typically will happen while the employer's workers' compensation administrator or insurance carrier evaluates the claim during their decision timeframe, and investigates/confirms whether it was actually a work-related Covid-19 case.
If the carrier/administrator agrees that it's industrial Covid, then they can pick up temporary disability if that is owed. In that scenario, then TD should be paid instead of Covid sick pay.
If the carrier/administrator determines that the Covid infection was due to a nonindustrial exposure, then the employer can also stop Covid-19 sick pay under the Cal-OSHA regs. However, that's when SB 114 could apply. Under that Covid sick pay law, employees are entitled to up to 80 hours of Covid sick pay regardless of whether the Covid was at work or in a nonindustrial setting.
So what happens if an employer has paid Cal-OSHA sick leave for 80 hours, only to learn that the employee got Covid from a nonindustrial family barbecue? Do they still owe additional hours under SB 114? The short answer is "no," because Cal-OSHA Covid sick pay acts as a credit against SB 114 sick leave.
LOBBYING
Just in case you were wondering, the Cal-OSHA meeting was full of employer lobbyists and representatives who were strongly opposed to the Cal-OSHA sick leave. They tended to urge Cal-OSHA ditch its sick pay requirements, and stated that SB 114 is already sufficient.
MASKS
Masks have been a hot topic lately. As various state and federal rules relax mask mandates, some employers have asked if they are required to mandate masks. In summary, the answer is "no" in most scenarios.
During a recent April vacation, our flight attendants thought that the Federal Aviation Administration was going to end its mask mandate. They joked, "While you may not have to wear a mask when the federal mask mandate expires next week, federal law does require you to wear one today. So please wear your mask and don't give your flight attendants a hard time about it, it has been a requirement for two years."
However, our well-meaning flight attendant's prediction was wrong. The FAA extended the mask mandate for 14 days, only to see a Florida judge nix the rule a few days later. That FAA mask mandate is currently being appealed by the Centers for Disease Control.
For Cal-OSHA – which covers California employers – there is no Cal-OSHA mask mandate except for specific scenarios. Those specific scenarios include:
if there is an outbreak per California Department of Health Standards (3 or more positive cases within 14 days,
while employees travel via employer-arranged transportation,
if the Department of Public Health or some other government agency orders it.
Employers must make masks available to employees, so if an employee asks for one they are entitled to one.
A prior version of the Cal-OSHA rules required employees who are not fully vaccinated to wear masks. This most recent version says that employers will no longer need to require masks for unvaccinated employees.
A prior version of the Cal-OSHA rules required masks to be made of fabrics that do not let light pass through. These new regulations would relax that, and would allow masks to be made of fabrics that do let light pass through.
In Bradford & Barthel's work on a plethora of Covid-19 cases, we have traced Covid-19 exposure back to shared nonindustrial transportation over the years. So if you are in a crowded vehicle with strangers, your humble blogger would still recommend wearing a mask.
COVID RATES ARE STILL DOWN
California's Covid-19 rates are still stagnant or declining, whereas some areas of the U.S. and the world are still seeing spikes. Perhaps that is due to our vaccinated status. Regardless of the cause, the end result sure is a good one for California employers and employees.
RETURN TO WORK
These latest Cal-OSHA regs also tweak return-to-work criteria. They are quite lengthy, so I'll do a quick summary of the general details here.
If an employee has Covid-19 and is either asymptomatic, or their symptoms are resolving, they can return to work:
At least 5 days after the symptoms began. Or, if they are asymptomatic, at least 5 days after the first positive test.
Also 24 hours must have passed since a fever of a temperature of 100.4 degrees Fahrenheit without use of fever-reducing medication.
A negative Covid-19 test is obtained. If the employee is not able to test, or if the employer doesn't require a test – then 10 days must pass after symptoms began. If the employee is asymptomatic and the employer/employee don't have a negative test, then 10 days must have passed after the date of the first positive Covid-19 test.
Now let's change the fact pattern to an employee whose symptoms are not resolving – they're still coughing and have headaches for example. For these employees, they may not return to work until:
At least 24 hours have passed since a fever of a temperature of 100.4 degrees Fahrenheit without use of fever-reducing medication.
Symptoms are resolving, or 10 days have passed when symptoms began.
A prior version of the Cal-OSHA rules used to make distinctions between whether the employee is vaccinated or not. These latest regulations no longer make a distinction between whether the employee is vaccinated or unvaccinated.
NO CLEANING OF SURFACES REQUIRED
Prior Cal-OSHA regulations required employers to clean surfaces after a Covid outbreak. The new regulations delete that requirement. This is probably because the fact that your odds of getting Covid-19 by touching an object are probably as low as 1 in 10,000 according to this CDC study.
CONCLUSION
As I write this today, the Cal-OSHA board has just approved these. Unless the Office of Administrative Law makes some radical changes (which they rarely do), these regulations will take effect on May 6, 2022. So when you turn on the local news on Mother's Day weekend, you can anticipate seeing a few stories about these Cal-OSHA rules and regulations taking effect.
It's also worth noting that at the time of publication, Cal-OSHA hasn't published their "Frequently Asked Questions" flyer yet. However, they will probably publish that in the next few weeks – so keep an eye out for that as that could contain additional answers to any questions that employers could have.
Another important takeaway from Thursday's meeting is that the Cal-OSHA board appears to be hesitant to make these regulations permanent. There appears to be significant interest in terminating these regulations after the end of the year – so it will be interesting to see what they will do in late 2022, as there's a chance that these regulations could be terminated in 2023.
We at Bradford & Barthel understand these regulations are complicated. If you have questions about them, please feel free to email our Covid response team at covid@bradfordbarthel.com and we will be happy to address them.
John P. Kamin, the author of this article, is a workers' compensation defense attorney and partner at Bradford & Barthel's Woodland Hills location, where he monitors the recent legislative affairs as the firm's Director of the Editorial Board. Mr. Kamin previously worked as a journalist for WorkCompCentral, where he reported on work-related injuries in all 50 states. Please feel free to contact John at jkamin@bradfordbarthel.com or at (818) 654-0411.
Viewing this website does not form an attorney/client relationship between you and Bradford & Barthel, LLP or any of its attorneys. This website is for informational purposes only and does not contain legal advice. Please do not act or refrain from acting based on anything you read on this site. This document is not a substitute for legal advice and may not address every factual scenario. If you have a legal question, we encourage you to contact your favorite Bradford & Barthel, LLP attorney to discuss the legal issues applicable to your unique case. No website is entirely secure, so please be cautious with information provided through the contact form or email. Do not assume confidentiality exists in anything you send through this website or email, until an attorney/client relationship is formed.