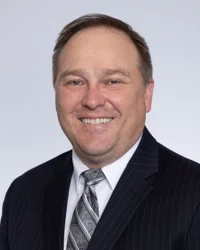 The Division of Workers' Compensation is mulling a $45 fee increase for subpoena services that produce records of 500 pages or less, in a rules proposal that also contains additional meet and confer provisions.
The proposal, which you can read at this hotlink here, would increase the standard rate for subpoenaed records of 500 pages or less from $180 to $225. As a sidenote, the DWC appears to be changing the name from the Copy Service Fee Schedule to the Copy Service Price Schedule.
The state initially held a hearing on the proposal on Aug. 30, 2021, but apparently many parties had problems logging into the Zoom meeting. The DWC said at the time that it would consider holding a second hearing, but to date none has been announced after stakeholders largely showed minimal interest in a second hearing.
During the hearing, some subpoena providers requested increases to other fees in the schedule, and also criticized the proposal's requirement for a statement under penalty of perjury that the requests for records were for legitimate reasons.
Another provision in the proposal is for bills to be paid within 30 days by the claims administrator. If the subpoena company's bill isn't paid in that timeframe, then the unpaid balance would increase by 25%.
30-DAY PERIOD, MEET AND CONFER
The proposal also contains a 30-day provision that states that a copy service cannot get paid for services that were provided within 30 days of requesting records on behalf of an applicant from an employer, administrator, or carrier for the employer/administrator/carrier's records.
This 30-day window is triggered when a copy service advises an administrator of an intent to copy records from an employer, administrator, or carrier. The intent is to provide a window to object, and to give parties a chance to meet and confer.
The proposal's rules on the "meet and confer" option state that:
If a notice of intent to copy records from a employer, administrator, or carrier
And the defendant objects
The parties must meet and confer to discuss which records are relevant to the claim.
Some stakeholders assumed that the word "parties" meant that the copy service would be subjected to the meet and confer requirement, and might contact defendants directly. However, the way your humble blogger reads it, that would actually require a meet and confer between the applicant's attorney and the defense attorney.
Because the parties are represented by counsel, it would be most appropriate for the meet and confer to occur between the attorneys, and then produce records accordingly. Sidestepping the attorneys would violate the Rules of Professional Conduct, which bar parties from intentionally sidestepping attorneys who represent parties to the case.
Granted, the copy service is acting as the agent of the attorneys, who are representing a party – but it would still be improper for them to sidestep the attorneys in the case.
So why is the DWC proposing these measures?
Unfortunately, I've had the firsthand experience of receiving bills from copy services for more than $1,000 after settling a case in chief, only to see that my office was never served with any of the subpoenas or subpoena notices. Some copy services apparently don't think that notifying the defense attorney is worthwhile.
I'll admit that most copy services don't do that – but that doesn't change the fact that I personally saw this firsthand at least three times in the last year or so.
However, there's also another situation that happens regularly – I've had copy services request subpoenas that the applicant's attorney was unaware of or never requested in the first place. This is problematic, especially when I'm the party who has reviewed all of the subpoenaed records and can cite specific page numbers – meanwhile, the applicant's attorney has no idea what's in the records because they never looked at them.
Truth is, most applicants' attorneys don't have time to go through subpoenaed records. I understand that it's a volume business, and the records aren't going to help their cases all that often, so why would applicants' attorneys waste their time reviewing them if they don't have to?
To be clear, that isn't everybody – I do know of some sole practitioner applicants' attorneys who do order every subpoena, and who can tell me about every subpoena they've issued on a specific case. These smaller practitioners are often shocked when they learn that some services crank out countless subpoenas that bigger applicants' attorney firms are unaware of.
WHAT HAPPENS NEXT?
Long story short, the DWC appears to be revisiting the proposal after the comments that were made during the Aug. 30 hearing.
The DWC could still revise the provision and submit the proposal to the Office of Administrative Law (OAL) for approval, but it has not done so according to the OAL's list of proposed regulations that are under review. If they are submitted to the OAL right now, they could be effective as of Jan. 1, 2022, but that does not seem to be the case.
With that in mind, it's probably more likely that the Copy Service Price Schedule will be revised and up for public comment again, probably with a timetable of being effective as of July 1, 2022 or later.
See More:
Got a question about workers' compensation defense issues? Feel free to contact John Kamin. Mr. Kamin is a workers' compensation defense attorney and partner at Bradford & Barthel's Woodland Hills location, where he monitors the recent legislative affairs as the firm's Director of the Editorial Board. Mr. Kamin previously worked as a journalist for WorkCompCentral, where he reported on work-related injuries in all 50 states. Please feel free to contact John at jkamin@bradfordbarthel.com or at (818) 654-0411.
Viewing this website does not form an attorney/client relationship between you and Bradford & Barthel, LLP or any of its attorneys. This website is for informational purposes only and does not contain legal advice. Please do not act or refrain from acting based on anything you read on this site. This document is not a substitute for legal advice and may not address every factual scenario. If you have a legal question, we encourage you to contact your favorite Bradford & Barthel, LLP attorney to discuss the legal issues applicable to your unique case. No website is entirely secure, so please be cautious with information provided through the contact form or email. Do not assume confidentiality exists in anything you send through this website or email, until an attorney/client relationship is formed.