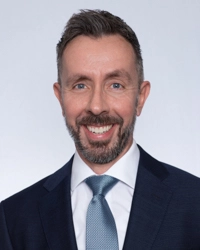 Unprecedented times call for unprecedented action. Two weeks after California Governor Gavin Newsom issued a state of emergency as a result of the COVID-19 pandemic, the Workers' Compensation Appeals Board issued its first of seven emergency en banc decisions. On March 16, 2020, the Division of Workers' Compensation (DWC) issued Newsline Release No. 2020-18 providing that the DWC's district offices were closed for filings from March 17 through April 3, 2020. All filing deadlines were extended to the next day when the district offices reopened.
In its first COVID Emergency Response Decision issued on March 18, 2020, the WCAB, pursuant to its authority per WCAB Rule 10370, temporarily suspended specific WCAB Rules of Practice and Procedure contained in Title 8 of the California Code of Regulations. (Cal. Code Regs., tit. 8, § 10370.) The suspension was applicable to all district offices in the State and applied to the many rules governing dismissal of an application or lien claim for failure to appear. 1
It also suspended operation of the timeframes in which workers' compensation judges and arbitrators have to file reports in response to petitions for reconsideration or removal, giving them unlimited time to do so. 2
To facilitate submission of settlements by compromise and release, the WCAB suspended the witness requirements as well as rules limiting the use of electronic signatures. 3
Lastly, the order suspended the requirement for service by the WCAB by mail allowing for service to be made electronically with or without a party's consent. 4
This was followed the next day on March 19, 2020, by Gov. Newsom's Executive Order requiring all Californians to stay home with certain limited exceptions.
On April 6, 2020, the WCAB issued its second COVID Emergency Response Decision. The WCAB temporarily modified Rule 10940(b) which prohibits the transmission of documents to the Board by fax or email. 5
To the extent that WCAB Rule 10940(b) prohibits sending documents directly to the Board by email, the Board ordered that documents could be emailed directly to the Board. It also established an email address for the WCAB, which is WCABEmergencyBox@dir.ca.gov
However, it excluded petitions for reconsideration, removal, or disqualification and answers which were still to be filed in EAMS. 6
But the second half of the decision had broader implications for filing and communicating with the district offices. The WCAB suspended Rule 10205.7(c) which prohibited communication and filings with the district offices via email or fax. The Board ordered specific documents could be sent by email directly to the district offices including documents subject to a statutory time limit where the filing party could not otherwise e-file, JET file or file the document by mail. Perhaps not surprisingly, in a footnote the WCAB cautioned against "injudicious use" of email for communication.
The WCAB issued its third emergency decision on April 28, 2020. This time, the WCAB addressed the filing of trial exhibits, likely in anticipation of the resumption of trials which had by this point stopped. In this decision, the WCAB ordered the suspension of the 20 day requirement pursuant to the authority to file exhibits prior to trial. The WCAB went on to find good cause to permit receipt into evidence documents not filed 20 days prior to trial. But it kept in place a WCJ's authority to decline to receive documents in evidence as otherwise permitted.
The WCAB's fourth emergency decision, issued on July 16, 2020, was a reversal of one of the suspensions in its first emergency decision. In its decision, the WCAB rescinded the unlimited time extension for WCJs and arbitrators to issue reports in response to petitions for reconsideration, removal or disqualification. This went into effect with respect to petitions filed on or after September 1, 2020.
In its fifth decision issued October 27, 2020, in similar fashion the Board rescinded its order in its first emergency decision suspending the Rules permitting dismissal of an application or lien claim for failure to appear. However, it left in place all other aspects of the first emergency order.
The WCAB's sixth decision issued on October 27, 2020. This rescinded the third emergency order regarding the suspension of the 20 day requirement to file documentary trial exhibits. However, the order did not take effect until December 1, 2020.
In its seventh and final emergency decision of December 15, 2020, the Board acknowledged its continued need to conduct hearings via teleconference or video, but that there was nothing in place to currently permit filing of walk-through documents. The Board noted that on December 3, 2020, the California Department of Public Health (DPH) issued a Regional Stay At Home Order applicable based on a region's intensive care unit (ICU) capacity.
In light of the continued state of emergency and in order to facilitate resolution of claims while complying with public health measures, the WCAB suspended Rule 10789(c) regarding the required timeframes for assignment of walk-through cases. (See Cal. Code Regs., tit. 8, § 10370.) This suspension is applicable to all district offices.
CCR 10789(c) provides as follows: "Each district office shall have a designee of the presiding workers' compensation judge available to assign walk-through cases from 8:00 a.m. to 11:00 a.m. and 1:00 p.m. to 4:00 p.m. on court days." 7
The WCAB suspended this rule to "provide the district offices with the ability to schedule timeframes for walk-through of documents as appropriate for their capacity under these circumstances." The WCAB also acknowledged that Rule 10789(a) is permissive and that walkthrough documents may be further restricted by the district offices at the discretion of the presiding workers' compensation judges. This order would remain in effect until further notice.
Based on what is still effect and what has since been rescinded, it appears the Board is doing its best to stay nimble in order to ensure it effectuates the constitutional mandate to facilitate administration of the workers' compensation system to "accomplish substantial justice in all cases expeditiously, inexpensively, and without encumbrance of any character." The Board took reasonable and speedy action in the face of a global pandemic with unknown consequences in order to serve its stakeholders, and deserves praise for creating efficient solutions in response to the numerous problems brought on by the pandemic.
Louis A. Larres is a senior partner at the Law Office of Bradford & Barthel, where his is managing attorney of Bradford & Barthel's Fresno office and also heads the firm's appellate division. If you have questions about workers' compensation defense, please feel free to contact Louis at llarres@bradfordbarthel.com or 559.442.3602.
---
1 (See Cal. Code Regs., tit. 8, former §§ 10562, 10563, 10563.1, now §§ 10755, 10756, 10888 (eff. Jan. 1, 2020).
2 (See Cal. Code Regs., tit. 8, former §§ 10860, 10865, 10866, now §§ 10961(a), 10962(c), 10990(f)(3)(E), 10995(c)(3) (eff. Jan. 1, 2020).
3 (See Cal. Code Regs., tit. 8, former § 10408, now § 10500(b)(6) (eff. Jan. 1, 2020).
4 (See Cal. Code Regs., tit. 8, former § 10500, now § 10628 (eff. Jan. 1, 2020)
5 (See Cal. Code Regs., tit. 8, former § 10845(c), now § 10940(b) (eff. Jan. 1, 2020), emphasis added.)
6 (See Cal. Code Regs., tit. 8, former § 10840(a), now § 10940(a) (eff. Jan. 1, 2020).)
7 (Cal. Code Regs., tit. 8, former § 10417(b), now § 10789(c) (eff. Jan. 1, 2020).)
Viewing this website does not form an attorney/client relationship between you and Bradford & Barthel, LLP or any of its attorneys. This website is for informational purposes only and does not contain legal advice. Please do not act or refrain from acting based on anything you read on this site. This document is not a substitute for legal advice and may not address every factual scenario. If you have a legal question, we encourage you to contact your favorite Bradford & Barthel, LLP attorney to discuss the legal issues applicable to your unique case. No website is entirely secure, so please be cautious with information provided through the contact form or email. Do not assume confidentiality exists in anything you send through this website or email, until an attorney/client relationship is formed.