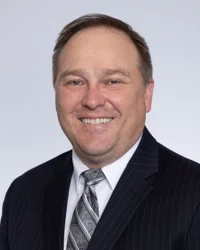 After a year of pandemic-related shutdowns, California's gradual reopening has been carrying gargantuan implications for the state's workers' compensation stakeholders.
The arrival of 2021 has brought vaccinations and reduced COVID-19 rates, which has Californians excited to return to some semblance of pre-pandemic life as Gov. Gavin Newsom recently announced a statewide reopening set for June 15.
For instance, at the family-owned diner that's been a local favorite for the better part of 30 years, the family matriarch did a fist pump as she told me that she was excited to reopen her dining room after 15 months of doing take-out only. At another local diner, I noticed that the owner has brought back all of his "regulars" for indoor and outdoor dining, including his loyal bus boy who has been refilling drinks and bussing tables there for decades.
A few days earlier, I was fumbling around the garage and realized I was just a few feet from the mailman, and realized I was maskless. I apologized and said I'd keep my distance. He replied, "Oh I don't care – I'm vaccinated, and I'm sure you are too" and personally handed me my package.
So what do these encounters mean for California from a workers' compensation perspective?
Well, as employers reopen and bring back more staff to serve customers in-person, it follows that there will be an increase in employment. Along with that comes an increase in claims frequency for orthopedic claims, and carriers are expected to write more premiums than they did in 2020.
Statewide written premiums dropped a whopping $2 billion from 2019 to 2020, according to WorkCompCentral's reporting on the WCIRB's recent analytics. The WCIRB attributed this to the loss of 7% of its jobs, largely from low-wage industries.
As those low wage workers return to physically demanding jobs, it's safe to assume that your run-of-the-mill orthopedic claims will return with them. That being said – I do recall an economist from a large workers' compensation group telling me that when people are grateful to have employment during tough economic times, employees tend to be less likely to report sketchy or questionable claims because they value their jobs and don't want to do anything to risk their employment. California was often the exception to that rule, as California has the cumulative trauma doctrine – which other states don't have to the extent that California does. Still, his point is worth taking – while we may see more straightforward claims, there may be a decrease in the questionable ones as peoples' financials recover.
REGULATIONS
But what about all those COVID-19 claims and regulations that we saw in 2020? Well, the Cal-OSHA regulations are still here, but they are being changed to accommodate the wave of vaccinated employees.
According to that post from the California Chamber of Commece, the newly-proposed Cal-OSHA regulations would require employers to provide N-95 masks to unvaccinated employees as of July 31. While Cal-OSHA's latest proposals removed some sections, they still have not eliminated many of the other cumbersome requirements that employers must abide by. That could change in the near future as the Cal-OSHA board is meeting twice in June, with monthly meetings to follow.
Trying to figure out which employees are vaccinated and which ones are not sounds simpler than it actually is. Please recall the bar owner who was arrested for allegedly selling fake vaccination cards for $20 apiece, as was documented here in the New York Times.
While my mailman was safe in his assumption that I had been vaccinated, I do know others in a variety of industries – including group health – who still haven't gotten their vaccination shots for a variety of reasons. The main reason is the same one you've heard before – they fear that the vaccines were rushed through production and want to see if vaccinated people such as myself are going to suffer ill side effects first. I can't change their minds, but the state apparently can force their employers to make them to wear masks under the Cal-OSHA regulations.
MASKS
Speaking of masks, a vaccinated friend pointed out that continuing to wear masks in crowded public spaces might not be such a bad idea. Before the pandemic, he would get sick almost every time he took a business trip due to the recirculated air and close conditions on airplanes. (I've had this happen from air travel too.) If masks reduce the spread of other common viruses and bacteria, then he would be all for continuing to wear masks when flying the friendly skies.
Most businesses are still clearly uncomfortable with unmasked customers, due to fear of customers who may be asymptomatic carriers of the COVID-19 virus. After all, how is your local waitress or waiter supposed to know whether you are being honest about being vaccinated, or if your vaccination card was actually created by a barkeep?
So proceeding forward with masks in crowded businesses appears to be par for the course until further notice. If that does change, it will probably come from the Cal-OSHA board lifting the mask requirements in their emergency rules.
The largest portion of the unvaccinated population appears to be children under the age of 12. Once a majority of children are vaccinated and no longer able to carry the virus, that could be the event that reduces the risk of COVID-19 transmission enough to trigger Cal-OSHA to eliminate the mask requirement.
NEW BUSINESSES, SMALL BUSINESSES, AND THE WCIRB
Another interesting angle is going to be the new businesses that pop up, and what that means for the workers' compensation market. The pandemic forced the closure of countless businesses due to a lack of customers, and those former owners are likely to resurface with new or different ventures. So we may see a number of new businesses open up shop in the next year or two.
For small businesses, it is worth noting that the WCIRB is exploring ways to drop their X-mod criteria which would mean that a larger number of small businesses would now have X-mods, according to WorkCompCentral. That could be bad news for longtime small businesses who are unfamiliar with the X-mod formulas, as they could see a potential rise in premiums, especially if they had a few more recent claims over the past few years.
For new businesses, they won't have the years of experience rating that could affect an existing X-mod, but that will have to be taken into consideration as they draw up incredibly-detailed business plans that lenders require before handing out small business loans.
On the bright side, a new small business may have an easier time setting up for a COVID-safe business than an existing business, which may have had to reformat its ergonomic setup multiple times and eat those sunken costs during the pandemic.
New businesses will carry inherent risk for the carriers too – for every nine businesses that run safe and secure operations, there's always a 10th that will have more workers' compensation claims than normal. The assessment of that risk is going to fall back on the strength of those carriers' underwriting departments, as they decide which new businesses are worth taking a risk on and which ones are not.
CONCLUSION
California's economic engine appears to be revving again and the state appears primed to make up the $2 billion in premiums that were lost in 2020. People are going back to work, and things are on the road to getting back to normal. Now if we could only go back to normal while simultaneously keeping the freeway traffic at the minimal 2020 levels – that would be something to write about!
Got a question about workers' compensation defense issues? Feel free to contact John P. Kamin. Mr. Kamin is a workers' compensation defense attorney and partner at Bradford & Barthel's Woodland Hills location, where he heads the firm's Sports Law Division and watches the recent legislative affairs as the firm's Director of the Editorial Board. Mr. Kamin previously worked as a journalist for WorkCompCentral, where he reported on work-related injuries in all 50 states. Please feel free to contact John at jkamin@bradfordbarthel.com or at 818.654.0411.
Viewing this website does not form an attorney/client relationship between you and Bradford & Barthel, LLP or any of its attorneys. This website is for informational purposes only and does not contain legal advice. Please do not act or refrain from acting based on anything you read on this site. This document is not a substitute for legal advice and may not address every factual scenario. If you have a legal question, we encourage you to contact your favorite Bradford & Barthel, LLP attorney to discuss the legal issues applicable to your unique case. No website is entirely secure, so please be cautious with information provided through the contact form or email. Do not assume confidentiality exists in anything you send through this website or email, until an attorney/client relationship is formed.