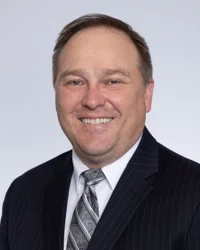 In light of the global pandemic and recent changes in the law, it is now more important than ever for employers and insurers to clarify who exactly is intended to be an employee covered by workers' compensation insurance policies.
The pandemic has forced most employers to revisit safety protocols for all workers on their jobsites, as the sneakily contagious coronavirus has managed to permeate just about every aspect of our society. With that in mind, it would be tremendously helpful for employers and carriers to use a 2019 published appellate court decision as a roadmap for specifying who is covered and who is excluded under their workers' compensation policies.
BACKGROUND: GENERAL AND SPECIAL
General and special employment relationships have dogged carriers for the past 25 years, especially during the early 2000s when a wave of insolvencies forced a plethora of claims to be administered by the California Insurance Guarantee Association (CIGA). CIGA would then seek to push liability onto other carriers for special employers by arguing that they were not "other insurance," which was generally received favorably by most California courts – that is, until the 2nd District Court of Appeal published their 2019 decision in Travelers Property Casualty Co. of America v. WCAB (Mastache) 40 Cal. App. 5th 728, 253 Cal. Rptr. 3d 501, 84 Cal. Comp. Cases 883, 2019 Cal. App. LEXIS 962, 2019 WL 4855930.
General and special employment issues can be confusing, and are best explained by example. Before the Mastache decision, the most common set of facts would be as follows:
Temps Staffing Agency hires employees, pays them, trains them, retains contractual control over them, and buys workers' compensation coverage for them. For purposes of this example, Temps Staffing is known as the alleged general employer.
A second company, Warehouses Inc., contracts with the staffing agency to send some "temps" over to help process warehouse orders. For purposes of this example, Warehouses Inc. is known as the alleged special employer. The contract clearly states that Temps Staffing will indemnify Warehouses Inc. against any and all injuries and causes of action, including workers' compensation cases, and that Temps Staffing has their own insurance policy.
A temp gets injured and files a work comp claim. The claim is worth $100,000.
A month after the claim is filed, Temps Staffing Agency's insurance carrier goes insolvent, that claim goes to CIGA.
CIGA alleges that Warehouses Inc. has a special employment relationship with the temps, and that CIGA is not an insurer, and that the second company's policy qualifies as "other insurance." CIGA pushes liability onto the second company's work comp carrier.
That set of facts played out until the Mastache decision. In that decision, the 2nd DCA ruled that the special employer would not have liability as long as the special employer's policy endorsement excluded coverage for the general employer's employees. If the endorsement was not signed by both parties, then the intent to exclude coverage must be supported by other evidence, including a writing.
What does that mean for our example? Well, if Warehouses Inc.'s policy has a valid exclusion signed by both parties at the end of it saying "This policy does not cover employees and workers from Temps Staffing Agency," Warehouses Inc.'s work comp carrier could avoid liability for the claim. And if it was unsigned, Warehouses Inc.'s work comp carrier could still avoid liability by citing the contract (and other evidence) showing that it was the parties' intent for Temps Staffing to indemnify Warehouses Inc. against work comp claims filed by their temps.
PANDEMIC PROBLEMS
So how does that play into the pandemic? California's new COVID-19 laws call for employers to report any and all positive COVID-19 tests of employees to their claims administrators so those claims administrators can determine if there is an "outbreak" of COVID-19 at that workplace. (If there is an "outbreak," that triggers a presumption that those claims are compensable.)
But what if you are a risk manager for Warehouses Inc., and the temps test positive? Do you report the temps' positive tests to your work comp insurer?
The simple answer is "no," because Warehouses Inc. is not the employer of those temps.
But what if that is called into question down the road? Well, the work comp carrier for Warehouses Inc. could further defend itself with that:
Policy exclusion saying that the temps aren't covered.
The contract between Warehouses Inc. and Temps Staffing saying that Temps Staffing was going to indemnify Warehouses Inc. against work comp claims filed by their temps.
Witness testimony to that effect.
And any other written or marketing materials showing that intent.
CLARITY BENEFITS ALL
Clarifying this down the road with these endorsements is good for the workers' compensation marketplace in the long run. After all, why should Warehouses Inc.'s carrier get stuck with six figures (or more) of liability for employees that nobody ever intended for their policy to cover?
It's not like Warehouses Inc. or Temps Staffing were being sneaky or shady by not listing the temps on their policy application – they had a good faith agreement spelling out who was covered, and who was not.
When one magnifies our example of a $100,000 claim by a multiplier of 10,000 claims, suddenly it becomes clear that we are talking about $1 billion. If one passes on large chunks of that billion to insurers at random, that creates more red ink, more insolvencies, and more claims for CIGA. It also results in higher X-mods for companies like Warehouses Inc., who in turn pass that cost onto their customers, which in turn gets passed onto the general public. Litigation costs skyrocket for employers and carriers alike, and that 10,000 glut of cases clog the Workers' Compensation Appeals Board. Applicants don't fare any better either, as legitimate disputes about coverage delay adjudication of their claims.
All in all, those general/special claims sends ripple effects throughout our society, creating volatility where there shouldn't be any. Volatility is just another word for unpredictability – and the pandemic has sent shockwaves throughout our health care systems, courts and economy.
According to the California Workers' Compensation Institute, COVID-19 work comp claims accounted for more than 1/6 th of all claims in 2020.
So in a time of unprecedented chaos, it simply makes sense for employers and carriers to restore some calm to the ocean of workers' compensation claims by following Mastache and adding a signed endorsement at the end of their policies.
Got a question about workers' compensation defense issues involving the coronavirus or employment disputes? Feel free to contact John P. Kamin. Mr. Kamin is a workers' compensation defense attorney and partner at Bradford & Barthel's Woodland Hills location, where he heads the firm's Sports Law Division and watches the recent legislative affairs as the firm's Director of the Editorial Board. Mr. Kamin previously worked as a journalist for WorkCompCentral, where he reported on work-related injuries in all 50 states. Please feel free to contact John at jkamin@bradfordbarthel.com or at (818) 654-0411.
Viewing this website does not form an attorney/client relationship between you and Bradford & Barthel, LLP or any of its attorneys. This website is for informational purposes only and does not contain legal advice. Please do not act or refrain from acting based on anything you read on this site. This document is not a substitute for legal advice and may not address every factual scenario. If you have a legal question, we encourage you to contact your favorite Bradford & Barthel, LLP attorney to discuss the legal issues applicable to your unique case. No website is entirely secure, so please be cautious with information provided through the contact form or email. Do not assume confidentiality exists in anything you send through this website or email, until an attorney/client relationship is formed.