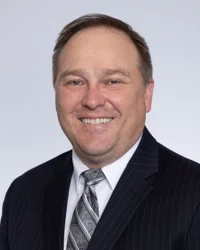 The Office of Administrative Law approved new Cal-OSHA regulations that contain numerous mandates for employers to protect their employees against COVID-19, which are effective immediately.
In case you thought that the pandemic wasn't creating enough headaches, employers are tasked with complying with 21 pages of new regulations that took effect the first business day after the Thanksgiving weekend, November 30. Those that don't comply face the possibility of hefty fines and closures from state and local authorities. Surprise!
To be clear, I am not making light of the pandemic. We do appreciate the need to protect employees and independent contractors, but it's clear that the state didn't make much of an effort to get this information out to employers.
Unfortunately, the unusually-quick timing of these regulations means that tens of thousands of employers are probably unaware of these very regulations at the time of this publication. As a result, we are publicizing them here.
So what are we talking about here? These regulations detail what steps employers must take to prevent COVID cases, how to respond to positive tests, and what to do after they find out about positive tests.
As a longtime journalist, I've always dreaded writing about OSHA regulations from any state because they are dryer than a California hillside during a Santa Ana windstorm. Let me take this opportunity to apologize in advance to you dear readers, and I will do my humble best to try to make this interesting and easy to read, in the most concise manner possible.
If you need more details, please note that you can find the regulations at this link for your reading pleasure. And as always, feel free to reach out to myself or our COVID response team at covid@bradfordbarthel.com.
Let's dive in, shall we?
WHO IT APPLIES TO
These regulations apply to any and all employers, except employees who are working from home, employees who don't have contact with other people, and employees covered by CCR section 5199 (hospitals, medical facilities, etc).
SYMPTOMS DEFINED
When these regulations talk about sending an employee home for having COVID symptoms, those symptoms include all the symptoms you'd see with a common cold or flu. They include:
Fever of 100.4 or higher, chills, cough, shortness of breath, headache, body aches, congestion, sore throat, loss of taste or smell, diarrhea, runny nose, just to name a few.
EXPOSURE PERIOD
The state has now defined a "high risk exposure period" as 2 days before an employee's symptoms started, and 10 days after symptoms first appeared, and 24 hours have passed with no fever. For people who test positive but don't have symptoms, the high risk exposure period starts 2 days before symptoms began, and lasts until 10 days after the positive test specimen was taken.
This may be pertinent to AB 685, which we wrote about here. That takes effect on 1/1/21, and requires employers to notify employees and subcontractors' employees about a plethora of things following a COVID exposure.
PREVENTION PROGRAMS
The longest part of these regulations a nine-page section that details how all employers have to create a prevention program.
Communication
Employers have to create a system for communicating with their employees about the virus, which calls for employers to:
Ask employees to report COVID symptoms or exposures or hazards
Describe employer policies for accommodating employees with conditions that put them at increased risk for a severe bout of COVID
Provide information about access to COVID testing
Point out COVID-19 hazards in the workplace, and make COVID-19 policies available to employees.
Investigate and Respond
Next, the regulations call for employers to investigate and respond to COVID-19 cases in the workplace. For instance, employers must:
Verify case status, obtain test results, determine day/time the last positive COVID-19 case was last present at the workplace, who had COVID exposure, date of the positive test
Give notice of exposure to other employees without identifying the person who had it to all employees and subcontractors, etc. (This is also required by AB 685, which takes effect on 1/1/21.) The employer must also give notice to employees of other employers who may have worked on the site. When giving notice, the employer is not supposed to disclose the name of the infected employee who tested positive for COVID to other coworkers. Employers may disclose the name to health officials though.
Correct any COVID-19 hazards.
Offer training and instruction to protect employees from COVID-19.
Implement social distancing and ensure that protective personal equipment is used.
Masks
The new rules and regs also call for employers to mandate masks. We at Bradford and Barthel got on board with wearing masks early, so this won't be a big issue for those who already took these precautionary steps.
But to avoid any confusion, employers are now required to provide face coverings to employees when working indoors, and for outdoor work that has people working less than six feet away from another person. There are a few exceptions, including exceptions for:
When an employee is working alone in a room,
Eating or drinking,
Performing specific tasks that can't be done with a face covering,
Those with disabilities and medical conditions that are aggravated by masks, but these people must wear a non-restrictive alternative such as a face shield with a drape at the bottom
Employees who aren't wearing masks shall stay six feet away from all other persons, or be tested twice a week for COVID
Employers must tell customers to wear masks too
Other Precautions
Now, we get to the "other" category. This is the catch-all category that mandates that employers:
Install partitions where the 6-feet physical distancing cannot be achieved
Maximize ventilation to EPA standards
Regularly disinfect frequently touched surfaces, prohibit sharing of PPE
Evaluate handwashing facilities, encouraging employees to wash their hands for at least 20 seconds
Use PPE
Reporting, Recordkeeping, and Access
Reporting is mentioned throughout these new regulations, so I'll just summarize it here.
Employers must:
Notify the local health department within 48 hours if they have an outbreak. What's an outbreak? Three or more cases in an exposed workplace in a 14-day period, or when a local health department determines there's been an outbreak.
Notify the local health department within 48 hours if they have a "major outbreak." What's a major outbreak? A major outbreak occurs when there are 20+ COVID cases in a 30-day period.
Notify Cal-OSHA when there is any serious illness or death due to COVID-19.
Under "recordkeeping," employers must keep, record and track all COVID-19 cases with the employees':
Name
Contact info
Occupation
Location
Last day of work
Date of positive test (date test taken, not the date that the result came back)
Employers also must keep records of steps taken to implement their COVID prevention program, and to provide employees with access to the employer COVID-prevention program.
Keeping Sick Employees Away
The new rules and regulations require employers to keep sick employees away from the workplace until the return to work subsections are met. (We have more on return-to-work below.) This means excluding employees from work for 14 days after the last known exposure to COVID-19.
Those excluded employees are still entitled to the same earnings, seniority, and all other rights and benefits that they'd be entitled to if they had not been removed from the job.
If you've got a collective bargaining agreement (CBA) in place, these rules and regs don't affect CBAs.
Return to Work
Employees who have tested positive for COVID-19 and had symptoms shall not return to work until:
At least 24 hours have passed without use of fever reducing medications
COVID-19 symptoms have improved
At least 10 days have passed since symptoms first appeared
For employees who tested positive but don't have symptoms, they are not to return to work until 10 days after test specimen was taken.
To be clear, employees do not need negative test in order to return to work.
There are also provisions that clarify that if local or state health officials isolate or quarantine an employee, then the employee shall not return to work until the order is lifted. If no timeframe was specified in the order, then the period shall be 10 days from the time the order to isolate was effective, or 14 days from the time the order to quarantine was effective.
If no violations of local or state isolation/quarantine orders, Cal-OSHA may allow employees to return to work. If that happens, the employer has to create and implement effective controls to prevent COVID-19 transmission including isolation for the employee at the workplace, and if that's not possible, the employer must take steps to provide respiratory protections to the workers.
And with that, that's the conclusion of the employers' prevention program. Simple, right? But wait, there's more!
SMALLER OUTBREAKS
Remember when I mentioned that employers have to notify local health departments within 48 hours if they have an outbreak?
Well, when employers have an "outbreak," they are also required to take a bunch of additional steps. Please recall that by "outbreak," I mean three or more cases in an exposed workplace in a 14-day period, or when a local health department determines there's been an outbreak.
For instance, employers must provide testing to all employees at the workplace where the COVID-positive employees worked. This means:
Testing the employees at that location once, and testing them again a week later. Negative tests don't impact the duration of quarantine period required by local health department.
After the first two tests, employers shall continue to test employees until there are no new cases for a 14-day period.
Employers also must exclude sick employees as mentioned above, and investigate and review potential COVID hazards in the workplace. This means after an outbreak, employers must:
Identify and investigate new or unabated hazards while the employees are home
Update the review every 30 days the outbreak continues
Implement changes to reduce transmission, ie move indoor tasks outdoors, perform them remotely, physical distancing, improve air filtration
MAJOR OUTBREAKS
The new rules define a major outbreak as 20 or more cases in a 30-day period. Hopefully there won't be any major outbreaks, but if there are, employers must:
Provide twice-a-week testing, unless local officials request more
Exclude employees as described above
Investigate hazards and exposures
Correct hazards, including:

Evaluate switching air filters to MERV 13 or higher air filters. If the building's ventilation system is not compatible with those filters, employers are supposed to use filters with the highest compatible filtering efficiency
Determine need for a respiratory protection program
Must evaluate whether to halt operations until these measures can be corrected and implemented
EMPLOYER-PROVIDED HOUSING
I think we all know of employers that provide housing to their employees. This section of the new rules and regs calls for employers to:
Try to house people together who normally live together. In other words, if a group of people normally live in the same household, don't split them up.
Residents who work together should be in the same units.
Employees who don't have a common household or work crew should only be housed with others as a last resort, when no other solution is available.
This section also calls for employers to implement the 6-foot physical distancing measures between housing units and beds, and for employers to maximize air filtration systems. Face coverings are also required and the employer must take steps to make sure that bathrooms and common areas are cleaned and disinfected.
Employers must encourage workers to report COVID-19 symptoms. If employees are exposed to COVID, the employers have to test the exposed employees, and take steps to make sure that sick or exposed employees are isolated from all other occupants. Infected employees must be provided with their own living quarters, separate from the others.
EMPLOYER-PROVIDED TRANSPORTATION
Some employers give their employees a ride to work. This section of the new rules and regs applies to employers who provide transportation. It doesn't apply to:
If the driver and occupants are all from the same household
Emergency services
Employers who do provide transportation should:
Group employees who live in the same household to go to work in the same vehicle
Group employees who work in the same crew/worksite together
Try to avoid grouping people who a) don't share a household or b) don't work together.
These employers will also have to:
Mandate physical distancing and face coverings while traveling
Screen and exclude those with COVID symptoms
Clean and disinfect common areas, including handles, seatbelts, etc before each trip.
Keep windows open, and don't recirculate air
Provide hand sanitizer in each vehicle
CONCLUSION
Congratulations, you made it to the end of the article! As you can see, these are quite detailed regulations. Employers who ignore these provisions risk getting fined and penalized by state and local authorities, so we recommend taking the bull by the horns and attempting to implement these measures as quickly as possible.
It's not easy. But if you're going to spend the time making sure that you have a COVID-19 policy in place, it might as well be during the time case numbers are rising dramatically, in hopes that you and your employees can avoid testing positive for this horrible virus.
Employers will also have to put a packet of boilerplate together anyways in order to comply with AB 685, which takes effect on 1/1/21, so you'll probably just want to take a few days and put it all together at once. I recommend doing that in the immediate future.
If you need any help with navigating these rules and regulations, feel free to ask our COVID-19 response team at covid@bradfordbarthel.com, and we'll be happy to help.
Got a question about workers' compensation defense issues involving the coronavirus? Feel free to contact John P. Kamin. Mr. Kamin is a workers' compensation defense attorney and partner at Bradford & Barthel's Woodland Hills location, where he heads the firm's Sports Law Division and watches the recent legislative affairs as the firm's Director of the Editorial Board. Mr. Kamin previously worked as a journalist for WorkCompCentral, where he reported on work-related injuries in all 50 states. Please feel free to contact John at jkamin@bradfordbarthel.com or at (818) 654-0411.
Viewing this website does not form an attorney/client relationship between you and Bradford & Barthel, LLP or any of its attorneys. This website is for informational purposes only and does not contain legal advice. Please do not act or refrain from acting based on anything you read on this site. This document is not a substitute for legal advice and may not address every factual scenario. If you have a legal question, we encourage you to contact your favorite Bradford & Barthel, LLP attorney to discuss the legal issues applicable to your unique case. No website is entirely secure, so please be cautious with information provided through the contact form or email. Do not assume confidentiality exists in anything you send through this website or email, until an attorney/client relationship is formed..