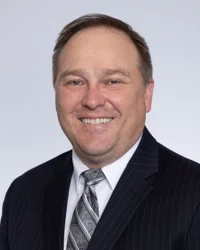 With Uber and Lyft threatening to close their doors in California, voters overwhelmingly approved Proposition 22 on Election Day.
The controversial proposition received 58.56% of the vote according to Ballotpedia.org at the time of this publication. So what does that mean exactly?
If you're a driver for an application-based rideshare and delivery service, it means that you're no longer an employee of companies like Uber, Lyft, Grubhub, Postmates, etc. Instead, those workers will now get the following benefits in exchange for being deemed independent contractors:
Earn at least 120% of minimum wage, plus $0.30 per mile toward expenses.
Receive group health care coverage contributions (paid by the gig economy companies) worth about $184 to $367 a month, depending on how much the driver works.
Occupational accident insurance, auto accident and liability insurance, which are paid for the application companies. The Sacramento Bee has reported that the accident insurance covers up to $1 million in medical expenses for work-related injuries, and the equivalent of TTD for up to two years.
In exchange, these drivers will not be entitled to workers' compensation benefits, or Labor Law protections.
It was difficult not to view this as a big loss for Gov. Gavin Newsom's administration. Please recall that during the 2019 legislative session, Newsom celebrated the passage of Assembly Bill 5 as the signature achievement of his first legislative session as governor of the Golden State.
AB 5 stated that these drivers were employees if they did not meet the three criteria of the California Supreme Court's ABC Test. (We described the prongs of that test in this blog post here.) Long story short, the ABC Test made it really easy to determine that workers were employees.
In response, the app companies vowed to fund a ballot initiative – Prop. 22 – and were ultimately successful.
IT AIN'T OVER
After Election Day, KNX-1070 reported that Newsom reacted to the ballot's approval by stating that he would continue to work with labor leaders in response to the proposition. This leads to an important point – just because the voters approved a ballot initiative doesn't mean that lawmakers can't create additional laws around it or impacting it in the future.
Can the politicians in Sacramento do a complete end-run around Prop. 22 and totally nullify it? Probably not. But clips like this and this are full of examples of state lawmakers ignoring, tweaking, reversing, or subverting ballot initiatives approved by the general public.
With that in mind, this fight could go on for at least a few more years.
PRECEDENT FOR OTHER STATES?
When I was in high school, I remember learning in my political science class that "it often starts in California." New laws would get approved in California, and if they worked, other states would adopt them.
Well here, the app-companies may be taking the Prop. 22 approach to other states. Just look at these quotes from these Uber and DoorDash executives:
Uber CEO Dara Khosrowshahi said, "Going forward, you'll see us more loudly advocate for new laws like Prop 22."
DoorDash CEO Tony Xu said, "Now we're looking ahead and across the country, ready to champion new benefits structures that are portable, proportional and flexible."
THE FINE PRINT
Proposition 22 may have overturned AB 5 as it pertains to application-based workers, but AB 5 is still in effect for workers who do not work for application-based businesses.
Therefore, hairdressers, stylists, barbers, nail salon workers, truck drivers, and others still should be wary of AB 5.
For instance, barbers and cosmetologists are exempt from AB 5 if they set their own rates, their clients pay them directly, and if they schedule their own appointments. If workers in exempted industries have an employment dispute in the workers' compensation system, then the Borello test would control. That is the same multi-factorial "right of control" test that us work comp practitioners have been following since 1989 from S.G. Borello & Sons, Inc. v. Dept. of Ind. Relations 19 (1989) 48 Cal.3d 341 [54 Cal.Comp.Cases 80] to decide employment disputes.
According to the California Trucking Association, California has more than 136,950 trucking companies, and 70,000 truckers who were previously classified as independent contractors. Truckers are not exempt (with the exception of construction trucking businesses, who got a two-year exemption).
Perhaps Prop. 22's success could give rise to a new proposition for other industries. After all, if truckers are unhappy with AB 5, who's to say that they couldn't pull off what the big tech companies just did?
TAKEAWAYS
For now, workers' compensation claims for Uber, Lyft, and other application-based drivers should be dismissed as they are no longer employees pursuant to Prop. 22. And those companies appear to be safe from the threat of Labor Law suits with years of built-up damages.
However, the fight is far from over. In future elections we may see similar ballot initiatives from other industries that prefer to use independent contractors. And it's safe to assume that the Ubers and Lyfts of the world will push similar ballot initiatives in other states as well.
Now pardon me, I've got to go – I think that my Postmates just arrived. I've got to go get that off the doorstep before my ice cream melts.
Got a question about workers' compensation defense? Feel free to contact John P. Kamin. Mr. Kamin is a workers' compensation defense attorney and partner at Bradford & Barthel's Woodland Hills location, where he heads the firm's Sports Law Division and watches the recent legislative affairs as the firm's Director of the Editorial Board. Mr. Kamin previously worked as a journalist for WorkCompCentral, where he reported on work-related injuries in all 50 states. Please feel free to contact John at jkamin@bradfordbarthel.com or at (818) 654-0411.
Viewing this website does not form an attorney/client relationship between you and Bradford & Barthel, LLP or any of its attorneys. This website is for informational purposes only and does not contain legal advice. Please do not act or refrain from acting based on anything you read on this site. This document is not a substitute for legal advice and may not address every factual scenario. If you have a legal question, we encourage you to contact your favorite Bradford & Barthel, LLP attorney to discuss the legal issues applicable to your unique case. No website is entirely secure, so please be cautious with information provided through the contact form or email. Do not assume confidentiality exists in anything you send through this website or email, until an attorney/client relationship is formed..