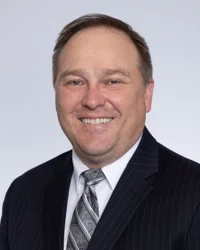 While Senate Bill 1159 hogged all the headlines, Gov. Gavin Newsom signed several other pieces of legislation that impact how employers must react to COVID-19 in the workplace.
These bills include Assembly Bill 1867, which addresses sick leave benefits and takes effect immediately, and Assembly Bill 685, which imposes new COVID-19 reporting requirements and takes effect on Jan. 1, 2021.
We will have updates about other legislation that could be relevant to workers' compensation on this blog at a later date, as we are still sorting through the 100-plus bills that Gov. Newsom signed into law in September. But for now, let's discuss these two bills, which employers are quite interested in.
ASSEMBLY BILL 685: TELLING EMPLOYEES THAT SOMEONE TESTED POSITIVE FOR COVID-19
Let's start with AB 685, which requires employers to tell a sick employee's coworkers that someone at their specific place of employment tests positive for COVID-19. The bill calls for employers to notify all employees at that job site in writing, and any and all subcontractors' employees who were at the site as well. Please recall that this bill takes effect on Jan. 1, 2021.
What does AB 685 call for employers to do specifically?
Send written notice to all employees and subcontracted employees who worked at the same worksite as the infected person within the "infectious period." Written notice includes personal service, email, or text message if it can arrive within one business day. It should be in English and whatever the employees' primary language is. The written notice must also be sent to any exclusive representatives of any employees. (We asked the State Department of Health for clarification on the "infectious period," but did not receive a response before deadline. However, according to the CDC, it is 2-14 days.)
Provide all employees who may have been exposed and the exclusive representative, if any, with information regarding COVID-19-related benefits to which the employee may be entitled under applicable federal, state, or local laws, including everything from workers' compensation benefits to sick leave and antiretaliation and antidiscrimination protections. For instance, employees who were merely exposed to COVID-19 need to know about their right to sick leave benefits while they're quarantining.
Notify all of the aforementioned employees about the disinfection and safety plan that the employer plans on implementing pursuant to the Centers for Disease Control guidelines.
The written notice we mentioned earlier also needs to contain the same information located "in an incident report in a Cal/OSHA Form 300 injury and illness log," unless that information is inapplicable to the employer.
In other words, employers should review the bill and plug in all the required boilerplate possible. Then they should send this to any and all employees at that facility whenever the employer learns of a positive test.
AB 685 also has an "outbreak reporting" mechanism. It requires employers to notify local health departments about any outbreak as defined by the State Department of Health. Of course, the state uses a different definition of "outbreak" than the one defined in SB 1159.
According to the State Department of Health's website, an outbreak is defined as "three or more laboratory-confirmed cases of COVID-19 among workers who live in different households within a two-week period."
This is different than the "outbreak" definitions in SB 1159, which we defined in this blog post here. In that post, we explained that SB 1159 defined an outbreak as follows:
If the employer has less than 100 or fewer people at a location, four employees must test positive for COVID-19 in a 14-day period, OR
If the employer has more than 100 employees at a specific place of employment, 4% of the employees at a particular facility testing positive for COVID-19 in a 14-day period.
(Editor's note: This can be easily remembered as "the four and four rule.")
One quick reminder – employers should never tell other employees the name of the employee who tested positive for COVID-19. Employers want to protect the sick employee's privacy rights under state and federal privacy laws, so please keep that in mind when notifying coworkers about a positive test.
ASSEMBLY BILL 1867: MORE SICK LEAVE
Hey, remember when our federal lawmakers approved the Families First Coronavirus Response Act (FFCRA) back in March 2020? In short, that bill mandated that employers with less than 500 employees provide up to 80 hours of paid sick leave. The US Department of Labor website gave a rather wordy summary, which I've tried to reduce for your reading pleasure:
Two weeks (up to 80 hours) of paid sick leave at the employee's regular rate of pay where the employee is unable to work because the employee is quarantined, or has COVID-19 symptoms.
Two weeks (up to 80 hours) of paid sick leave at two-thirds the employee's regular rate of pay because the employee is unable to work because of a bona fide need to care for an individual subject to quarantine, or to care for a child, or if the employee has a substantially similar condition occurring.
Up to an additional 10 weeks of paid expanded family and medical leave at two-thirds the employee's regular rate of pay where an employee, who has been employed for at least 30 calendar days, is unable to work due to a bona fide need for leave to care for a child whose school or child care provider is closed or unavailable for reasons related to COVID-19.
So why did California lawmakers approve AB 1867 then? Well, AB 1867 appears to be a very detailed attempt to plug as many of the exemptions and exceptions in the FFCRA.
For instance, the FFCRA exempts employers with 500 or more employees, so AB 1867 says that they have to provide similar sick leave provisions too. The FFCRA also exempted some health care workers and emergency responders, so AB 1867 says that they are entitled to the same sick leave provisions too.
Great, so what does that mean? It means that:
Full-time employees get up to 80 hours of supplemental paid sick leave.
Part-time employees also get up to 80 hours of supplemental paid sick leave, if the part-time employees worked at least 40 hours a week for two weeks before using the paid sick leave.
Part-time employees who didn't work 40 hours a week for the last two weeks, would get sick leave equal to the number of hours they regularly work over two weeks. So if an employee works 25 hours a week, they'd get up to 50 hours of sick leave (total) over a two week period.
These employees can use this sick leave if they're quarantining pursuant to a governmental or doctor's order, or if the hiring entity has prohibited them from working due to fears about COVID-19 transmission.
There are many more details in the bill about rate of pay and offsets and other details. Rather than go into that here, I'd encourage you to read more of the bill if that interests you.
Lastly, please don't forget that AB 1867 takes effect immediately.
IN CONCLUSION
Don Barthel, one of the cofounders of our esteemed law firm, perhaps summarized AB 1867 best when he said, "Sounds expensive."
Frankly, both these bills seem to create a web of new bureaucratic hoops for employers to jump through in the name of public health.
On one hand, I think we can all agree that it's good to protect people from the virus and to avoid encouraging people to risk spreading the virus to go into work. On the other hand, I'm pretty sure we could achieve these goals without creating endless mountains of paperwork.
As some of our clients and readers have pointed out, much of this year's COVID-19 legislation may need to be "cleaned up" via additional legislation or regulations in the years to come. And of course, we will be happy to keep you apprised of those developments right here on this very blog.
Got a question about workers' compensation defense issues involving the coronavirus? Feel free to contact John P. Kamin. Mr. Kamin is a workers' compensation defense attorney and partner at Bradford & Barthel's Woodland Hills location, where he heads the firm's Sports Law Division and watches the recent legislative affairs as the firm's Director of the Editorial Board. Mr. Kamin previously worked as a journalist for WorkCompCentral, where he reported on work-related injuries in all 50 states. Please feel free to contact John at jkamin@bradfordbarthel.com or at (818) 654-0411.
Viewing this website does not form an attorney/client relationship between you and Bradford & Barthel, LLP or any of its attorneys. This website is for informational purposes only and does not contain legal advice. Please do not act or refrain from acting based on anything you read on this site. This document is not a substitute for legal advice and may not address every factual scenario. If you have a legal question, we encourage you to contact your favorite Bradford & Barthel, LLP attorney to discuss the legal issues applicable to your unique case. No website is entirely secure, so please be cautious with information provided through the contact form or email. Do not assume confidentiality exists in anything you send through this website or email, until an attorney/client relationship is formed.