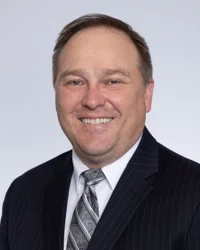 The question of how to classify gig economy workers could reach critical mass this Election Day, as voters mull how to vote on Proposition 22, the "Protect App-Based Drivers and Services Act.
Before the pandemic, California's hot-button issue in workers' compensation was the fact that lawmakers had approved Assembly Bill 5, in an attempt to transform most gig economy drivers into employees instead of independent contractors.
Gov. Gavin Newsom signed AB 5 into law in September 2019, which codified the California Supreme Court's "ABC Test" into law. The test originated from the high court's decision in Dynamex v. Superior Court, which stated that a worker is an employee if they do not meet all of the following three conditions:
The worker is free from the control and direction of the hiring entity in connection with the performance of the work;
The worker performs work that is outside the usual course of the hiring entity's business;
The worker is customarily engaged in an independently established trade, occupation, or business.
As most of you know, that would arguably make quite a few Uber, Lyft, Postmates, and other drivers employees for workers' compensation and other purposes.
While the pandemic was evolving, Uber, Lyft and Grubhub launched a ballot initiative that would undo AB 5. We now know it as Proposition 22, which is titled the "Protect App-Based Drivers and Services Act."
We reported on the trade-offs of the initiative in this blog post back in February 2020. In short, if the ballot initiative passes, then the drivers would remain independent contractors in exchange for more benefits and higher pay.
After we published that blog post, the tech companies got the more than 600,000 signatures needed to put the initiative on the November ballot, which is why you're seeing so many ads with Uber and Lyft drivers on your television screen in the runup to the November election.
But wait – that's not all! Uber bought Postmates for $2.65 billion in July 2020. It is understandable that the tech giant would want to acquire Postmates, as food and grocery deliveries have skyrocketed in light of today's new social-distancing economy.
In August, a San Francisco Superior Court judge had ruled that Uber and Lyft had 10 days to make their drivers' employees. Uber and Lyft threatened to shut down, only to have the California's 1st District Court of Appeal clarify that they could remain open while their appeal was pending.
And that's where we stand today.
So, we look ahead to Nov. 3, our Election Day. While the much-publicized presidential race is also up for grabs on that day, it's plausible that the gig economy companies and labor groups may be paying more attention to what happens to Proposition 22 than who the next occupant of the White House is.
Got a question about workers' compensation defense issues involving independent contractors or the coronavirus? Feel free to contact John P. Kamin. Mr. Kamin is a workers' compensation defense attorney and partner at Bradford & Barthel's Woodland Hills location, where he monitors the recent legislative affairs as the firm's Director of the Editorial Board. Mr. Kamin previously worked as a journalist for WorkCompCentral, where he reported on work-related injuries in all 50 states. Please feel free to contact John at jkamin@bradfordbarthel.com or at (818) 654-0411.
Viewing this website does not form an attorney/client relationship between you and Bradford & Barthel, LLP or any of its attorneys. This website is for informational purposes only and does not contain legal advice. Please do not act or refrain from acting based on anything you read on this site. This document is not a substitute for legal advice and may not address every factual scenario. If you have a legal question, we encourage you to contact your favorite Bradford & Barthel, LLP attorney to discuss the legal issues applicable to your unique case. No website is entirely secure, so please be cautious with information provided through the contact form or email. Do not assume confidentiality exists in anything you send through this website or email, until an attorney/client relationship is formed..