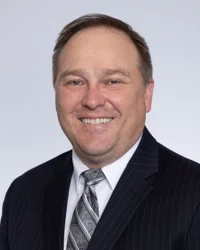 Since Gov. Gavin Newsom approved a new law making it easier to classify gig economy workers as "employees," a number of new legislative and legal challenges to the law have popped up that could limit the impact of the new law.
In September 2019, the new governor signed his first piece of landmark legislation – Assembly Bill 5. The bill codified the "ABC Test" from the California Supreme Court decision in Dynamex v. Superior Court, which says that a worker is an employee if they do not meet all of the following three conditions:
The worker is free from the control and direction of the hiring entity in connection with the performance of the work;
The worker performs work that is outside the usual course of the hiring entity's business;
The worker is customarily engaged in an independently established trade, occupation, or business.
As many of you already know, that is important because it would mean that those workers are entitled to workers' compensation coverage.
Since then, Uber, DoorDash, and Lyft made good on their vow to back a ballot initiative that would provide their drivers with a number of benefits in exchange for not being employees. The initiative would clarify that cell phone app-based drivers are not employees if the following conditions are met:
The network company does not unilaterally set a work schedule or a minimum number of hours that must be worked.
The driver is not required to accept any specific job.
The network does not restrict the driver from working for another company.
The network company does not restrict drivers from working any other job.
In exchange for not being employees, the drivers would enjoy the following perks, such as:
All that gig economy drivers will earn at least 120% of minimum wage, plus $0.30 per mile toward expenses.
Group health care coverage contributions (paid by the gig economy companies) worth about $367 a month.
Occupational accident insurance, auto accident and liability insurance, paid for by the big companies.
The ballot initiative needs 623,212 signatures to make it onto the November ballot. According to the Sacramento Business Journal, the initiative's backers have already obtained more than 230,000 of the 623,212 signatures needed by hiring a "signature gathering firm" and by asking its drivers to promote the initiative.
Some have also pondered that if the ballot initiative gains enough public support, that could prompt California lawmakers to come up with a "happy medium" that possibly exempts the gig economy companies from the new law in exchange for workers' protections.
In fact, the San Francisco Chronicle just reported that AB 5's original sponsor is considering amending the legislation to exempt various classes of workers, after seeing exemption bills to that effect. Let's take a look at some of the new legislative proposals that prompted her to say that.
PROPOSED BILLS THAT TAKE AIM AT AB 5
Some lawmakers didn't need much prompting to draft bills that would roll back the ABC test in favor of an older test that litigators have been using for years.
Our friends at WorkCompCentral reported that Assembly Members Kevin Kiley (R-Rocklin) and Melissa Melendez (R-Lake Elsinore) introduced AB 1928, which would repeal the use of the ABC test and reinstate the multi-factorial "right of control test" from S.G. Borello & Sons, Inc. v. Dept. of Ind. Relations 19 (1989) 48 Cal.3d 341 [54 Cal.Comp.Cases 80].
It is far too early in the legislative session to tell whether this bill has any momentum, but it was filed the day after Assemblyman Jay Obernolte (R-Hesperia) filed a bill that would exempt small businesses from the ABC test. That bill, AB 1925, would mandate the use of the Borello test for employers with less than 100 employees and gross receipts of $15 million or less over the past three years.
Sen. Brian Jones (R-Santee) also recently introduced a bill that would exempt musicians from being classified as employees under the ABC test as well.
Due to the fact that it is so early in the legislative session, it will be hard to tell whether these bills have any momentum until late spring or early summer.
CHANGES IN REACTION TO THE LAW
Uber also made headlines in January 2020 by announcing a few new changes to protect itself, according to this report from Axios.com and this post from The Verge.
These changes include:
Passengers will now see an estimated range of the cost of a non-carpool trip. In the past, the app would give passengers a set, fixed price for a non-carpool trip.
Drivers with the highest rating (a five-star rating) will have priority to accept passenger requests. This puts the most popular drivers at a huge advantage over lower-ranked drivers, and one-star drivers will not be matched with passengers. The app will also allow passengers to add higher-ranked drivers to their list of "favorites," giving those drivers priority to accept future ride reservations.
Putting a cap on the commission that drivers pay to Uber.
Drivers will get to see more trip information, such as time, distance, destination, and fare ranges before deciding to accept a ride request.
Drivers won't be penalized for rejecting ride requests.
There are also changes to surge pricing and how drivers are reimbursed for that. Surge pricing will be included in the fare estimates mentioned above.
All in all, these changes appear aimed at giving drivers more control over what for many is their "side hustle." And as NPR reported in late January, Uber is testing out a new program that will allow drivers to set their own fares. Some fear that this could create a "race to the bottom" to see who has the most competitive low price. On the other hand, it could also lead to a new subset of customers willing to pay a premium in order to get a ride without having to compete with other passengers.
LEGAL CHALLENGES
A group of Uber and Postmates drivers are challenging the constitutionality of the implementation of the ABC test, in a case that was filed and is still pending in the Los Angeles Superior Court.
WorkCompCentral also reported that a group of freelance journalists (writers and photographers) were denied a request for an immediate injunction against the ABC test. In short, the court ruled that they had waited too long to challenge the new law.
And the California Trucking Association has also filed a federal lawsuit against the ABC test, contending that the law interferes with federal rules and regulations that govern interstate trucking.
CONCLUSION
Big business has let us know that they are unhappy with the law, and it's evident in the numerous legislative, ballot initiative, and litigious challenges to Assembly Bill 5. The biggest potential sea change on the horizon would be if lawmakers caved to the pressure to change the law and reinstate the Borello test, which was previously used for years at the Workers' Compensation Appeals Board to determine employment/independent contractor disputes.
However, I just don't think that lawmakers are feeling much pressure to change the law yet, as AB 5 was literally a bill that flew through the state Legislature in 2019 with great popularity and strong support among the Democratic majority. If public polling shows that the general public is against the law by midsummer, then that could create enough pressure push lawmakers to reconsider the law.
Right now, I don't think voters care much about this issue. But if DoorDash, Uber and Lyft make good on their promise to buy $85 million in persuasive ads and run them for several months in a row, it's foreseeable that public opinion could turn against AB 5 and the ABC test.
For now, we will simply have to wait and see.
Got a legal question regarding the ABC test, Borello or any other workers' compensation related matters? Feel free to contact John P. Kamin. Mr. Kamin is a workers' compensation defense attorney and partner at Bradford & Barthel's Woodland Hills location, where he heads the firm's Sports Law Division and watches the recent legislative efforts. Mr. Kamin previously worked as a journalist, where he reported on work-related injuries in all 50 states. Feel free to contact John at jkamin@bradfordbarthel.com or at (818) 654-0411.
Viewing this website does not form an attorney/client relationship between you and Bradford & Barthel, LLP or any of its attorneys. This website is for informational purposes only and does not contain legal advice. Please do not act or refrain from acting based on anything you read on this site. This document is not a substitute for legal advice and may not address every factual scenario. If you have a legal question, we encourage you to contact your favorite Bradford & Barthel, LLP attorney to discuss the legal issues applicable to your unique case. No website is entirely secure, so please be cautious with information provided through the contact form or email. Do not assume confidentiality exists in anything you send through this website or email, until an attorney/client relationship is formed.