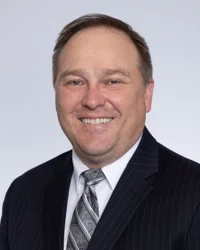 Teams are strategically using an offseason change to Major League Baseball's disabled list rules to prevent more significant injuries among pitchers. This has implications that the world of workers' compensation could learn from.
During the 2016-17 offseason, the league opted to reduce the 15-day disabled list to a 10-day disabled list. The league opted not to make any changes to the longer, 60-day disabled list, which is meant for players with more serious, long-term injuries.
Immediately after the change, analysts like MLB.com's Mike Petriello accurately predicted that teams would use the new 10-day disabled list to try help starting pitchers avoid long-term arm injuries. Avoiding long-term injuries helps ensure that playoff teams will have those important starting pitchers available in the postseason as they attempt to make their championship runs.
Sure enough, playoff hopefuls like the Los Angeles Dodgers used the 10-day disabled list to help older pitchers skip the occasional start. (For you non-baseball aficionados, skipping a start means avoiding anywhere from 100 to 200 pitches, when one includes warm-up pitches.)
For instance, when Dodgers pitcher Brandon McCarthy injured his non-throwing shoulder, the team put him on the 10-day disabled list. Kenta Maeda, another Dodger, tweaked his hamstring and also landed on the new list. Both were already back in action at the time of publication.
At the end of April, the first month of the season, Newsday reported that there was a 10% increase in usage in the shorter disabled list. I admit that is a small sample size, but I predict that by the end of the season, the trend of teams placing more players on the 10-day disabled list will continue.
To understand why teams are suddenly changing their behavior, one must examine the math of how frequently these pitchers play, and how that impacts their arm. Starting pitchers typically pitch every five days. A 10-day disabled list means a pitcher who goes on the list could skip one game, and take an extra five days off before pitching again. By comparison, the 15-day list would mean that same pitcher would miss two starts, and miss a few extra days.
The problem with the 15-day list is that it was simply too long of a break for pitchers. Missing just over two weeks can mess with a pitcher's aim, velocity, and accuracy. The shorter break makes it easier for the pitcher to take a few days off, and immediately resume his workload.
I believe that the risk management and workers' compensation community could learn a few lessons from this, such as:
Industries with higher risk occupational codes might want to consider giving their employees a few extra paid days off a year to avoid repetitive trauma injuries. If a heavy-duty worker complains of mild soreness or appears to be moving a little slower than usual, giving them an extra few days off might not be such a bad idea. Better vacation and leave plans also have the added benefits of attracting and retaining better employees, and fewer injuries lead to lower insurance premiums.
I know that this idea may be untenable for smaller employers, but I can easily think of several large self-insured employers that take a similar approach.
From a date of injury perspective, the MLB's disabled list ironically helps show disability at a very specific date, creating statute of limitations and post-termination defenses. Remember, one needs knowledge that the injury was work-related and disability, and a disabled list effectively establishes both via firm documentation. Non-sports employers could benefit from similar documentation that sets up those defenses, too.
Leagues like the National Football League might want to consider a similar approach. The NFL has received criticism for years that its players feel compelled to return to play despite injuries, out of fear that tending to an injury could be seen as unwillingness to play. A short-term disabled list could alleviate the pressure to prematurely return to the gridiron after an injury.
To their credit, Major League Baseball has acknowledged and shown concern about what appears to be an uptick in arm injuries. Many have theorized that this is due to pitchers throwing harder than ever before. I did not think I would ever see a 105-mile-per-hour pitch during my lifetime, but closer Aroldis Chapman proved me wrong in 2011.
Baseball's history of arm surgeries has led to a small, select group of orthopedic surgeons attaining rock star status. The late Dr. Frank Jobe, Dr. James Andrews, and Dr. Neil S. ELATTrache are names that come to mind, and there are actually many more. This group of super-talented surgeons has led to amazing developments in upper extremity surgeries during the last 40 years. Today, rotator cuff arthroscopies and Tommy John surgeries are becoming rather routine, benefitting non-athletes who also have upper extremity injuries.
If you are interested in learning more about baseball's arm injuries, Yahoo! Journalist Jeff Passan's "The Arm" is an excellent read.
Enjoy the season, and play ball!
John P. Kamin is a workers' compensation defense attorney at Bradford & Barthel's Woodland Hills location, where he heads the firm's Sports Law Division. Mr. Kamin previously worked as a journalist, where he reported on work-related injuries in all 50 states. Feel free to contact John at jkamin@bradfordbarthel.com or at (818) 654-0411.
Viewing this website does not form an attorney/client relationship between you and Bradford & Barthel, LLP or any of its attorneys. This website is for informational purposes only and does not contain legal advice. Please do not act or refrain from acting based on anything you read on this site. This document is not a substitute for legal advice and may not address every factual scenario. If you have a legal question, we encourage you to contact your favorite Bradford & Barthel, LLP attorney to discuss the legal issues applicable to your unique case. No website is entirely secure, so please be cautious with information provided through the contact form or email. Do not assume confidentiality exists in anything you send through this website or email, until an attorney/client relationship is formed.