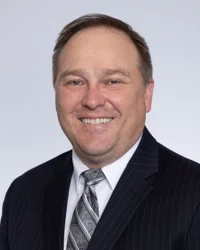 Millions of American golfers will hit the links this summer, not knowing the dangers that lurk afoot.
The truth is that golf courses are the sites of tens of thousands of injuries a year to visitors and employees alike. Based on various estimates from around the industry, it's reasonable to expect about 50,000 injuries a year at American golf courses.
Golf courses share some similarities with theme parks – both are massive properties with a healthy mix of visitors and employees who do everything from customer service, maintenance, restaurant services, to wedding receptions.
The thing that separates golf industry employees from their colleagues in other industries is that many love to play the game. And if their day job helps them play more rounds per year, those employees seem to have a stronger-than-average desire to return to work.
Of course, it's not just golf course employees who are exposed to risk. The WCAB has ruled that employers can be liable for employees' golf course-related injuries at employer-sponsored golf tournaments.
Here are some of the more common golf injuries that I've observed over the years:
Slip and fall injuries are the most common. If you water grass on a daily basis, you're bound to create some slippery surfaces. Slips, trips and falls are already one of the most common injuries in America, and they have greater severity according to a 2015 study by Zurich. There is a reason why golfers wear cleats!
Shoulder injuries. Believe it or not, I have talked to several injured workers who claim they injured their shoulders at the golf course. This includes one gentleman who underwent a shoulder surgery, and subsequently returned to full-time, modified work for years. The thought of not being able to play his favorite course and see his buddies every day was unacceptable to him. Today, his claim is resolved, he's fine, and he enjoys playing in the local tournaments on a weekly basis. Kudos to both the employer and employee for taking reasonable stances to achieve a most favorable result.
Golf cart injuries. Unfortunately, our greatest enemy is ourselves. People are constantly driving over themselves, their friends, or flipping golf carts onto their sides. I recall reading years ago that one of the most common, gruesome injuries a person can inflict upon themselves is by stepping out of a moving golf cart, only to have it roll over one's ankle. I have almost done it myself, and have seen the aftermath (ambulance) when it happened to a fellow golfer in 2010. Ironically, some of us are still in a hurry while playing golf, and need to slow it down.
Being hit by flying golf balls. The biggest surprise I had when I volunteered at my first professional tournament was the number of people hit by flying golf balls. A fellow volunteer took a 290-yard-plus drive to the back from professional golfer Matt Kuchar in 2012. While the volunteer likely received a multi-colored bruise, he was able to walk that one off with a cross between a grimace and a smile. I should note that it's hard to dislike Kuchar, who appears to be one of the friendlier and more polite golfers on the PGA Tour.
Getting stuff in your eyes. I've had multiple friends get pink eye after hitting the links. The thing they had in common is that they played at the same course and used the same ball washers during a warm spell. The takeaway is not to rub your eyes after touching water that has been sitting outside for days in warm weather.
The wildlife. Yes, I'm referring to angry birds and angry bees. A former supervisor of mine had to cut his round short when some angry bees flew up his shorts. I definitely felt bad for the guy, and I suspect some online dictionaries may have his mugshot posted next to the definition of "bad luck." Rattlesnakes are another hazard you will find on California courses, with some courses posting warning signs not to wander too far off the fairways. Heck, even the squirrels at some California courses can be aggressive – I recently had to fend one off with my 4-iron after he bared his teeth and ran at me. Apparently, I need to improve my pace of play.
Self-inflicted injuries. Some folks take the game too seriously. We were once paired up with an overly-serious golfer who tried to break his club after an ugly miss, while simultaneously uttering a stream of creative profanities that would have made George Carlin proud. Keep in mind that if you are going to try to break your golf club, it is entirely possible for you to injure your hands or wrists in the process.
Back pain. I think it is safe to say that if you have hit more than 10,000 golf balls in your life, it is likely that you have felt the spectre of back pain. Stretching before hitting the links can help avoid this, and also tends to improve your shot.
Skin cancer. The Women's Dermatologic Society has conducted skin cancer screenings at LPGA events, according to the New York Times. Wear your sunscreen!
Well, consider yourself warned. As you can see, the grand old game of golf presents a few more risks than errant golf balls. Please be safe out there this summer, and hit them straight!
John P. Kamin is a workers' compensation defense attorney at Bradford & Barthel's Woodland Hills location, where he heads the firm's Sports Law Division. Mr. Kamin previously worked as a journalist, where he reported on work-related injuries in all 50 states. Feel free to contact John at jkamin@bradfordbarthel.com or at (818) 654-0411
Viewing this website does not form an attorney/client relationship between you and Bradford & Barthel, LLP or any of its attorneys. This website is for informational purposes only and does not contain legal advice. Please do not act or refrain from acting based on anything you read on this site. This document is not a substitute for legal advice and may not address every factual scenario. If you have a legal question, we encourage you to contact your favorite Bradford & Barthel, LLP attorney to discuss the legal issues applicable to your unique case. No website is entirely secure, so please be cautious with information provided through the contact form or email. Do not assume confidentiality exists in anything you send through this website or email, until an attorney/client relationship is formed.