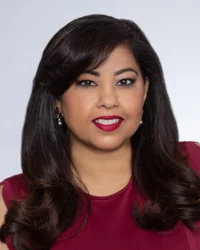 Daniel Dailey is putting yet another bad guy away!
A bench warrant just issued for the arrest of the most recent applicant who foolishly tried to lie to Dan.
Apparently Mr. Dailey is a student of Paulo Coelho. 1
Mr. Dailey knows how to look into the eyes of liars; he is well on his way to securing his seventh (or is it his eighth) perjury conviction. The complaint filed by the DA's office arose out of a simple deposition question posed by Mr. Dailey as he looked "directly into [applicant's] eyes": "Sir, have you had any prior treatment in psych?" Mr. Dailey gave applicant the rope, and, with a stream of falsehoods, applicant hung himself out to dry! Interestingly, applicant's attorney did request a break to meet with his client. Apparently any attempt at "coaching" utterly failed!
Another one bites the dust! Congratulations Dan!
Tahmeena Ahmed is a Senior Partner of Bradford & Barthel and a Managing Partner of the Woodland Hills office.
---
1 Paulo Coelho is the best selling Portuguese language author who has sold more than 100 million books in over 150 countries worldwide. His writings have been translated into 67 languages, and he wrote "No one can lie, no one can hide anything, when he looks directly into someone's eyes.
Viewing this website does not form an attorney/client relationship between you and Bradford & Barthel, LLP or any of its attorneys. This website is for informational purposes only and does not contain legal advice. Please do not act or refrain from acting based on anything you read on this site. This document is not a substitute for legal advice and may not address every factual scenario. If you have a legal question, we encourage you to contact your favorite Bradford & Barthel, LLP attorney to discuss the legal issues applicable to your unique case. No website is entirely secure, so please be cautious with information provided through the contact form or email. Do not assume confidentiality exists in anything you send through this website or email, until an attorney/client relationship is formed.