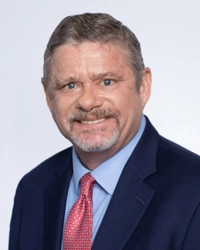 The WCAB, in its 2/27/06 en banc decision, Pasquotto v. Hayward Lumber, WCC 31452006, dramatically gutted the applicability of Labor Code §4664's apportionment tools. Labor Code §4664, one of California's two apportionment statutes, provides, in part:
"If the applicant has received a prior award of permanent disability, it shall be conclusively presumed that the prior permanent disability exists at the time of any subsequent industrial injury."
At issue in Pasquotto was whether an Order Approving a Compromise and Release is a "prior award of permanent disability." The WCAB unanimously held that it could not be, at least not "without more…", thereby robbing employers of Labor Code §4664 apportionment when the injured employee's prior industrial injury was resolved via a Compromise and Release rather than a Findings and Award or Stipulated Award.
In this case, the applicant previously had entered into a Compromise and Release for the same body parts that were at issue in his pending claim. The prior C&R had settled those (and other) body parts for $30,000.00. The defendant sought apportionment pursuant to Labor Code §4664.
The WCAB was reticent to apply Labor Code §4664, arguing that it would be "entirely speculative" for a WCJ to determine how much, if any, permanent disability had been paid in the prior C&R for the various the body parts that were now at issue in the pending matter.
Admittedly, the WCAB's determination was far from surprising. One can easily imagine that it may be difficult for a judge to discern exactly how much permanent disability the parties intended to resolve by way of an earlier Compromise and Release, particularly where, as was true in Pasquotto, the prior C&R did not specifically state the amount of permanent disability that was being resolved.
However, query whether it would truly be "entirely speculative" for the judge in the pending case to make such a determination? After all, the earlier order approving a C&R demonstrated that a judge had determined the C&R was "adequate" for all issues pending, not the least of which was permanent disability! If the WCJ approving the earlier C&R was capable of making this adequacy determination, is it not incongruous to state, as did the WCAB in Pasquotto, that a judge assigned to a subsequent case would be entirely incapable of revisiting that issue?
Does Pasquotto mean that defendants cannot obtain apportionment to prior cases that were resolved by way of an Order Approving a Compromise and Release? No!
First, this ruling concluded that "an approved Compromise and Release agreement, without more, does not constitute an 'award of permanent disability' under §4664(b)" (emphasis added). What does "without more" mean? The WCAB failed to explain, stating "we need not and will not address the universe of circumstances, if any, under which an OACR might constitute a prior award of permanent disability under §4664(b)." The WCAB's silence notwithstanding, industry experts speculate that this proviso was intended to later permit Labor Code §4664(b) apportionment to a prior OACR where the earlier Compromise and Release explicitly spelled out the permanent disability percentage being resolved by that C&R. (Practice Tip: Always include the level of permanent disability resolved for each body part when you settle a case via a C&R.)
Second, even if employers are precluded from Labor Code §4664 apportionment in a particular scenario, this leaves Labor Code §4663. That statute requires that a physician determine the "approximate percentage" of permanent disability due to the industrial injury and the "approximate percentage" of permanent disability to apportion away to other factors.
In short, despite the Pasquotto decision, apportionment in California remains a strong and revitalized defense tool, thanks to SB 899. Apportionment should always be explored in every case that you handle.
Don R. Barthel is a Founding Partner of Bradford & Barthel, LLP.
Viewing this website does not form an attorney/client relationship between you and Bradford & Barthel, LLP or any of its attorneys. This website is for informational purposes only and does not contain legal advice. Please do not act or refrain from acting based on anything you read on this site. This document is not a substitute for legal advice and may not address every factual scenario. If you have a legal question, we encourage you to contact your favorite Bradford & Barthel, LLP attorney to discuss the legal issues applicable to your unique case. No website is entirely secure, so please be cautious with information provided through the contact form or email. Do not assume confidentiality exists in anything you send through this website or email, until an attorney/client relationship is formed.