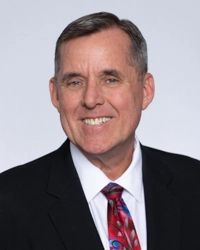 In our last issue in the article entitled Keep California Out of the Bedroom, we discussed numerous strategies to defeat CAAA's plans to make you overpay permanent disability. We learned that a recent CAAA convention was used to unveil strategies to misapply sleep disorders and other AMA-based impairments to increase impairment ratings.
In particular, CAAA has focused on:
Obstructive sleep apnea and hypersensitivity pneumonitis
(Chapter 5, Respiratory System)
Sleep arousal disorders
(Chapter 13, Central and Peripheral Nervous System)
Painful Conditions
(Chapter 18, Pain)
CAAA's strategy? Inappropriately increase orthopedic impairment rated per Chapters 15 (The Spine), 16 (Upper Extremities), and 17 (Lower Extremities) by misapplying Chapters 5, 13, and 18.
Chapters 5 and 13 to the Rescue!
In its sleep apnea discussion, Chapter 5 (The Respiratory System) requires that an obstructive sleep apnea diagnosis be "confirmed by nocturnal polysomnography in an accredited sleep clinic" (page 105). Chapter 13 (Central and Peripheral Nervous System) concurs, instructing that "the diagnosis of excessive or daytime sleepiness [be] supported by formal studies in a sleep laboratory" (page 317). The Guides does emphasize that "[t]here are no standard, well-documented criteria for determining the level of impairment based on the results of polysomnography" (page 105). (Ask yourself, if the American Medical Association knows of no dependable criteria, how does CAAA plan on accomplishing its goal?)
The Guides also emphasizes that there is significant medical literature linking obesity with obstructive sleep apnea (OSA). Should a "hefty" injured worker with OSA be awarded impairment for this sleep condition?
No! Even if the injured worker gains significant weight while off work, the employer should not bear the burden for the resulting impairments of the effects flowing from the weight gain. Per Labor Code section 4664(a), "The employer shall only be liable for the percentage of permanent disability directly caused by the injury arising out of and occurring in the course of employment." When weight gain is the result of overeating while inactive, this is in the injured worker's direct control. The weight is not "directly caused" by the injury; an intervening factor, the applicant's desire to eat, is the cause. Much akin to the suicide concept of "irresistible impulse," the injured worker would be hard-pressed to prove that work (rather than his/her self-directed gluttony) resulted in the alleged weight-related condition(s), including sleep apnea.
Turning to Chapter 13's discussion of neurologic disorders that cause arousal/sleep disorders, there are several neurologic disorders associated with these sleep conditions. More than a dozen such disorders are listed on page 317. Once such a diagnosis has been confirmed, Chapter 13 may be used to provide a whole person impairment percentage only if it is the primary impairment (or a secondary impairment not included in the criteria of the primary impairment). This is per the instructions in Chapters 1 and 2 (see Keep CAAA Out of the Bedroom).
What can you do if there is a legitimate finding of industrially caused obstructive sleep apnea? PLENTY! A continuous positive air pressure (CPAP) machine will eliminate any impairment. These machines normally run about $1,500, and thus are an excellent method of obviating permanent impairment liability.
In summary, the use of Chapter 13 (The Central and Peripheral Nervous System) is appropriate only when an objectively based diagnosis is confirmed in an accredited sleep clinic. Increasing the WPI due to pain-related sleep disturbances violates AMA Guides' rules for rating permanent impairment. It can, and will, result in double-dipping.
Don't get caught unprepared. There are times when sleep disturbances are appropriate for rating. However, the vast majority of the time, the inclusion of a sleep disorder is just wrong, wrong, wrong.
Remember: Keep CAAA out of the bedroom!
Mark S. Fletcher is Bradford & Barthel's Managing Partner
Viewing this website does not form an attorney/client relationship between you and Bradford & Barthel, LLP or any of its attorneys. This website is for informational purposes only and does not contain legal advice. Please do not act or refrain from acting based on anything you read on this site. This document is not a substitute for legal advice and may not address every factual scenario. If you have a legal question, we encourage you to contact your favorite Bradford & Barthel, LLP attorney to discuss the legal issues applicable to your unique case. No website is entirely secure, so please be cautious with information provided through the contact form or email. Do not assume confidentiality exists in anything you send through this website or email, until an attorney/client relationship is formed.