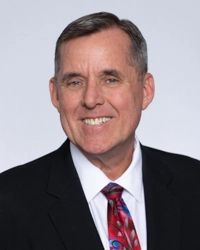 The California Applicant's Attorneys Association (CAAA) recently met in Palm Springs to discuss ways to re-energize their post-SB-899 practices. No longer content to keep their heads in the sand and deny that the laws have changed, CAAA has started to look for creative ways to "twist" the new laws to their advantage. The most recent plan of attack: misapply sleep disorders and other AMA-based impairments to increase impairment ratings.
CAAA is focusing on three primary aspects of the AMA Guides (5th Edition) to increase impairment and, ultimately, disability:
Obstructive Sleep Apnea (Chapter 5, Respiratory System)
Sleep Arousal Disorders (Chapter 13, Central and Peripheral Nervous System)
Pain (Chapter 18)
The strategy? Dramatically increase orthopaedic impairment rated per Chapter 15 (The Spine), Chapter 16 (Upper Extremities), and Chapter 17 (Lower Extremities), by misapplying Chapters 5, 13 and 18.
You can defend against such overreaching! There are numerous defenses, and they are all found in the AMA Guides.
Chapters 1 and 2 to the Rescue
Chapter 1 (Philosophy, Purpose, and Appropriate Use of the Guides) and Chapter 2 (Practical Application of the Guides), taken together, make up the "constitution" of the Guides. That is, these chapters provide clear direction as to what should (and should not) be done, particularly when impairments could be rated using multiple chapters. According to page 19 of the AMA Guides, "Generally, the organ system where the problems originate or where the dysfunction is greatest is the chapter to be used for evaluating the impairment."
An example cited by the Guides: When an upper extremity injury (Chapter 16, The Upper Extremities) causes musculoskeletal and neurologic impairment (Chapter 13, The Central and Peripheral Nervous System), only the Upper Extremity Chapter is to be used. The impairment may not, per the Guides, be rated by using Chapters 13 and 16 and combining the two resulting impairments.
Chapter 13 to the Rescue
Attempts to add on for pain-related sleep disturbances represent an unjustified attempt to "double-dip." Per Chapter 13 (Central and Peripheral Nervous System), there is rarely objective evidence to demonstrate industrial causation of sleep apnea. Further, an add-on for sleep disturbances related to pain has already been accounted for in the primary rating. Claims of additional impairments due to sleep apnea that are sequelae to ortho injuries should, therefore, fail.
Chapter 18 to the Rescue
If chronic pain persists, the Guides' Chapter 18 (Pain) permits up to 3 percent Whole Person Impairment (WPI) increase. "Pain is a plural concept with biological, psychological, and social components" (page 566, AMA Guides).
Table 18-4 (p. 576-577, AMA Guides) takes into consideration interference with sleep, effect on mood, ability to concentrate, and many other areas. In the Errata Sheet, the Pain Chapter is amended to allow up to no more than 3 percent for pain-related impairment, even if it substantially increases the burden of the injury. Since sleep, mood and cognitive functioning are included in this analysis; it would be wholly duplicative to use Chapter 5 (The Respiratory System), Chapter 13 (The Central and Peripheral Nervous System) and/or Chapter 14 (Mental and Behavioral Disorders) to further increase the impairment in the name of pain-related symptoms, such as sleep disorders!
Be wary of CAAA's efforts to dramatically increase WPI via these inappropriate and unsupported tactics. Above all, let's "keep CAAA out of the bedroom."
Mark S. Fletcher is a Senior Partner and the Firmwide Managing Attorney of Bradford & Barthel, LLP.
Viewing this website does not form an attorney/client relationship between you and Bradford & Barthel, LLP or any of its attorneys. This website is for informational purposes only and does not contain legal advice. Please do not act or refrain from acting based on anything you read on this site. This document is not a substitute for legal advice and may not address every factual scenario. If you have a legal question, we encourage you to contact your favorite Bradford & Barthel, LLP attorney to discuss the legal issues applicable to your unique case. No website is entirely secure, so please be cautious with information provided through the contact form or email. Do not assume confidentiality exists in anything you send through this website or email, until an attorney/client relationship is formed.