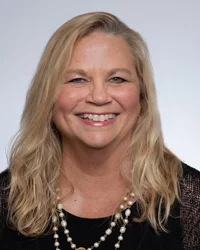 Change is the name of the game in 2005. It appears that the legislative intent was much more than putting California on a "diet" to reduce its ever growing workers' compensation waistline. The intent was to create a "life-style change." Like any "life-style change" it's usually met with skepticism and resistance.
We knew the MPN was coming, yet many of our employers and carriers are still struggling to implement this valuable program. The advantages are clear. Keeping medical control for the life of a claim. Sounds great, but is it really that simple? Probably not. The advantages, however, may far outweigh the disadvantages. Keep in mind, every new program goes through years of trial, errors, and interpretations. This was evident with the Health Care Organization (HCO). The HCO was a part of the 1993-1994 reform. It was not really utilized or understood until the late 1990s.
How can we assure success through the MPN?
There are many different elements of the MPN that work towards success. Like anything else, first things first. Employee notification is one of the biggest loopholes in the litigation process. So let's take a moment to clarify the employee notification process.
The employer is required to notify each employee prior to the implementation of their approved MPN. This notification must be in writing and cover a list that I have provided to you below.
There are three initial periods in which this notification is required. They are:
Employee notification prior to the implementation of the MPN.
Employee notification at the time of hire.
Employee notification at the time of injury.
Procedurally, the employer takes the responsibility of the initial notification to the employee and all new hires. The carriers complete the notification at the time of injury.
The employee notification must include:
Name of the MPN and a designated contact for all employees.
A description of the MPN program.
How to review, receive, or access the provider directory.
How to access initial care and subsequent care.
How to choose a physician within the MPN.
What to do if your employee has trouble getting an appointment with an MPN provider.
How to change physicians within the MPN.
How to obtain a referral to a specialist.
How to use the second and third opinion process.
How to request and receive an Independent Medical Review.
A description of standards for transfer of ongoing care into the MPN.
A copy of the continuity of care policy as required by Labor Code §4616.2.
In my next article I will cover the transfer of ongoing medical care into the MPN. I welcome your questions and ongoing dialog. I will pick questions to answer in future articles. Please email me at sdozier@bradfordbarthel.com.
Sherri Dozier is Director of Client Development and Relations for Bradford & Barthel, LLP.
Viewing this website does not form an attorney/client relationship between you and Bradford & Barthel, LLP or any of its attorneys. This website is for informational purposes only and does not contain legal advice. Please do not act or refrain from acting based on anything you read on this site. This document is not a substitute for legal advice and may not address every factual scenario. If you have a legal question, we encourage you to contact your favorite Bradford & Barthel, LLP attorney to discuss the legal issues applicable to your unique case. No website is entirely secure, so please be cautious with information provided through the contact form or email. Do not assume confidentiality exists in anything you send through this website or email, until an attorney/client relationship is formed.