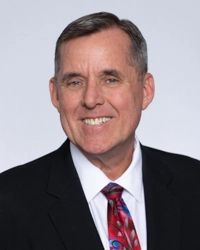 Did you know that 3 + 4 = 5 when applying the DRE (Diagnosis Related Estimate) method to the lumbar and thoracic spine? It's strange, but true.
If an applicant qualifies for a DRE Category III ("significant signs of radiculopathy"), but also qualifies for Category IV ("alteration of motion segment integrity"), this qualifies the individual for Category V (25% to 28%). (See Table 15-3, page 384, for the lumbar spine; see page 389, Table 15-4, for the thoracic spine).
Thus, for example, suppose that an injured worker suffers an injury AOE/COE to L3-4. He complains of radiculopathy. An MRI reveals serious damage to L3-4, including a herniation on the side and at the level that would be expected from the applicant's description as to where the radiculopathy (pain, numbness and/or tingling down the leg), is located. Assume this applicant undergoes a diskectomy and an arthrodesis (a surgical fusion) of L3-4. Despite excellent treatment, the applicant continues to suffer some objectively verifiable radiculopathy stemming from the L3-4 injury at MMI.
Based upon the foregoing, applicant qualifies for a Category III (continuing radiculopathy) and Category IV (motion segment integrity alteration, the complete loss of motion segment integrity due to the surgical arthrodesis). In this case, Category III plus Category IV = Category V (25% to 28%).
Leave it to the AMA Guides to provide us with such interesting "new math"!
Mark S. Fletcher is the Managing Partner of Bradford & Barthel, LLP.
Viewing this website does not form an attorney/client relationship between you and Bradford & Barthel, LLP or any of its attorneys. This website is for informational purposes only and does not contain legal advice. Please do not act or refrain from acting based on anything you read on this site. This document is not a substitute for legal advice and may not address every factual scenario. If you have a legal question, we encourage you to contact your favorite Bradford & Barthel, LLP attorney to discuss the legal issues applicable to your unique case. No website is entirely secure, so please be cautious with information provided through the contact form or email. Do not assume confidentiality exists in anything you send through this website or email, until an attorney/client relationship is formed.