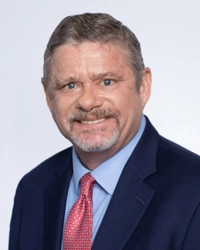 Per the AMA Guides, a 0% WPI (whole person impairment) rating "is assigned… if the impairment has no significant organ or body system functional consequences and does not limit the performance of… activities of daily living." (AMA Guides, p. 5) Of course, a 0% WPI will rate out to 0% permanent disability (PD). This does not mean the injured worker was not injured; it simply means he or she has suffered no permanent impairment in his or her performance of ADLs.
The AMA Guides permit the evaluating physician to rate pain-related impairment. After doing a pain-related impairment rating, the physician may increase the body or organ impairment (such as for an arm or the back), by up to 3% WPI.
What if the body/organ impairment rating is 0% (such as a back injury that is assigned a DRE Category I impairment)? Can the physician nonetheless increase the spine impairment (0%) by up to 3% WPI to account for pain?
The answer is NO!
Although physicians statewide have been providing 1, 2, or 3% additional WPI where there is a 0% body and/or organ system rating, AMA Guides' editors have made clear that this contravenes AMA Guides' intent. Happily, this position has been adopted by the DEU Manager, Blair Megowan, who recently stated that "the 3% bump up on AMA ratings require a ratable injury and that the pain 3% [will] not be assessed on its own." (See California Coalition of Workers' Compensation, Member UPDATE, 5/25/05.)
If the body/organ impairment is 0%, do not allow the reporting physician to increase the WPI by providing an impairment figure for pain.
Donald R. Barthel is a founding partner of Bradford & Barthel, LLP.
Viewing this website does not form an attorney/client relationship between you and Bradford & Barthel, LLP or any of its attorneys. This website is for informational purposes only and does not contain legal advice. Please do not act or refrain from acting based on anything you read on this site. This document is not a substitute for legal advice and may not address every factual scenario. If you have a legal question, we encourage you to contact your favorite Bradford & Barthel, LLP attorney to discuss the legal issues applicable to your unique case. No website is entirely secure, so please be cautious with information provided through the contact form or email. Do not assume confidentiality exists in anything you send through this website or email, until an attorney/client relationship is formed.