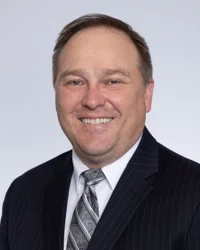 Lawmakers are considering a flurry of workers' compensation bills as a September deadline nears for them to send legislative proposals to Gov. Gavin Newsom's desk for approval or veto.
Sept. 14 marks the deadline for legislators to send bills to Gov. Gavin Newsom, and a handful of bills are still under consideration as that deadline nears. Of the bills being considered, the most notable is perhaps Assembly Bill 1213, which we profiled back in this May 2023 blog article.
The bill would provide additional temporary disability for improperly-denied medical treatment. Specifically, the bill says that:
When utilization review denied medical care, and
When Independent Medical Review or the WCAB overturns a denial of medical care,
Any temporary disability benefits owing from the date of the UR denial through the date of the Independent Medical Review decision would not count toward the 104-week cap on temporary disability benefits.
It is worth noting that the bill would not create temporary disability when inapplicable. For example, if an applicant was working during a IMR dispute, then there is "no TD paid or owing," meaning that this bill would not apply in that particular scenario.
As we write this, the bill is headed for consideration by the state Senate Appropriations Committee. If it is approved, it will most likely be sent to the governor's desk for either an approval or a veto.
If the Senate Appropriations Committee does not approve it, then it will likely be a holdover and up for reconsideration during the 2024 legislative session.
COVID PRESUMPTION
Sometimes the best story is not what's been proposed, but what is absent. Please recall that last year, lawmakers extended the Covid-19 presumptions to a 1/1/24 expiration date.
This year, your humble blogger looked for the same or a similar bill. Now it could be that I simply did not find it in my search of the state's legislative search engine, but some quick searches around other legislative news sites revealed no articles about renewing the Covid-19 presumptions as well. In other words, there is a curious void (or lack) of information on those presumptions.
Technically, lawmakers could still extend the presumptions by adding language to an existing bill. But we will circle back after Sept. 14 and see if that proposal is there. It very well may not be.
If not, then the Covid-19 outbreak and first responder presumptions could likely expire at the end of 2023. If that occurs, expect a sigh of relief from employers who are tired of reporting every single positive Covid test to their insurance carriers, and another sigh of relief from the claims adjusters and claims managers who must sift through all that data.
OTHER BILLS
Lawmakers are also considering a number of other bills that at the time of publication, still could be sent to the governor's desk. Those include:
BILLS BEING HELD OVER
A few bills we previously wrote about are already being held over for next year. These bills include:
AB 597 – The original version of this bill was going to add public safety dispatchers, paramedics, emergency medical technicians, and more firefighters to the existing PTSD presumption. However, lawmakers amended this bill on Feb. 23 to remove public safety dispatchers from the proposal.
AB 1107 – This bill would add more employees from the Department of Corrections and Rehabilitation and California State University Police Departments to the PTSD presumption. This bill would primarily impact employees who are responsible for law enforcement activities, such as transporting inmates.
AB 1156 – This proposal would create a presumption for employees at acute care hospitals who provide direct patient care. This presumption would presume that infectious diseases, orthopedic injuries, PTSD, cancer, and various respiratory diseases are work-related.
CONCLUSION
We will circle back after the Sept. 14 deadline and determine what bills were sent to the governor for approval, and which ones were vetoed or signed into law.
Got a question about workers' compensation defense issues or pending legislation? Feel free to contact John P. Kamin. Mr. Kamin is a workers' compensation defense attorney and partner at Bradford & Barthel's Woodland Hills location, where he monitors the recent legislative affairs as the firm's Director of the Editorial Board. Mr. Kamin previously worked as a journalist for WorkCompCentral, where he reported on work-related injuries in all 50 states. Please feel free to contact John at jkamin@bradfordbarthel.com or at (818) 654-0411.
Viewing this website does not form an attorney/client relationship between you and Bradford & Barthel, LLP or any of its attorneys. This website is for informational purposes only and does not contain legal advice. Please do not act or refrain from acting based on anything you read on this site. This document is not a substitute for legal advice and may not address every factual scenario. If you have a legal question, we encourage you to contact your favorite Bradford & Barthel, LLP attorney to discuss the legal issues applicable to your unique case. No website is entirely secure, so please be cautious with information provided through the contact form or email. Do not assume confidentiality exists in anything you send through this website or email, until an attorney/client relationship is formed.