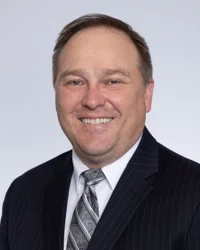 Defendants will only have 75-days to respond to decisions on first responder presumption claims as of Jan. 1, 2023, thanks to a new bill signed into law that could be indicative of future reforms.
Gov. Gavin Newsom concluded the 2022 legislative session by signing Senate Bill 1127 into law on Sept. 29, which was the second-to-last day for him to approve or veto bills sent to his desk. (Editor's note: Summaries of other bills are listed below.)
The bill reduced the decision timeframe on first responder presumption claims from 90 days to 75 days, for presumptions including pneumonia, cancer, tuberculosis, bloodborne infections diseases, lumbar spine, and Lyme Disease. The bill also increases the penalty for an unreasonable denial to as high as $50,000, which is significantly higher than the current penalty of $10,000. The legislation also increases the number of weeks for temporary disability up to 240 weeks, for firefighters and peace officers who have cancer claims.
What's interesting about this bill is that it could be a foreshock to a seismic change in the entire workers' compensation system. Longtime practitioners are aware of the fact that comprehensive legislative changes are made to the workers' compensation system approximately every 10 years, and the last major change took effect about a decade ago with the passage of SB 863.
Fast forward to July 2021, when Assembly Insurance Committee Chair Rep. Tom Daly (D-Anaheim) killed a prior attempt to increase the penalty for unreasonable denials on presumption claims, stating that it was "too high."
"Without more evidence or data, a larger penalty in my view is not prudent, especially since the penalties are paid by public entities," he said at the time. During that same meeting, Daly warned that if Gov. Newsom wins the 2021 recall election and the 2022 general election, then significant workers' compensation reforms could be on the way in 2023.
"We will be living with workers' comp reform in the coming months and years," he said in July 2021.
Well, with Gov. Newsom currently enjoying a 21-point lead over his opponent during the current general election, it appears that we will have significant reforms to look forward to in 2023.
Some industry analysts are warning that lawmakers will try to reduce decision timeframes and increase penalties for all workers' compensation claims of all types, not just presumption claims. One can often anticipate future legislative changes by looking to other bills that have failed in the past. Those include previous efforts to:
Apply presumptions of all sorts to larger numbers of employees
Force medical provider networks to accept all doctors
Create a statewide MPN
Increase penalties
Shorten decision timeframes, which many have warned will actually increase denial rates
Punish fraud in the system
Call for fee schedule increases of all types
Change how cumulative trauma claims are filed
Tweak jurisdictional limits
Create more regulatory processes for lien claimants
Limit apportionment to nonindustrial injuries
Clarify confusing or problematic existing legal issues, or inefficient systems
The problem with most of these proposals is that they will increase costs for insurers. And while those on the labor side of the aisle have said "carriers need to pay more," those costs get passed onto businesses via increased premiums. Guess who the business owners pass those costs onto? The general public.
And that's the problem for everybody when one considers that today's leading topic in financial news is the escalating inflation crisis that hurts us all. That's not a political talking point either, your humble blogger can think of hundreds of root causes of inflation in the last decade that led us to the inflation crisis of today.
Instead, it's a realistic assessment of today's economic and political climate – if Newsom wants to be a viable candidate for president someday, he can't be seen as hiking costs during an inflation crisis and potential recession. Former Gov. Gray Davis was recalled for similar reasons, and it's safe to assume that Newsom is fully aware of that and will do his best to avoid the same fate.
Okay, rant over. Let's move onto other recent legislative action.
SUMMARY OF OTHER BILLS SIGNED INTO LAW
Here are summaries of other bills that Gov. Newsom signed into law:
VETOED BILLS
Here is a list of bills that were vetoed by the governor:
Assembly Bill 334 – AB 334 would have expanded the presumption that skin cancer is presumed to be industrial in nature, unless the presumption is rebutted. The existing presumption currently applies to active lifeguards. This bill would have expanded the presumption to peace officers of the Department of Fish and Wildlife and the Department of Parks and Recreation.
Senate Bill 284 – This bill would have expanded a PTSD presumption to include more first responders. The bill would have added firefighting members and security officers of various state and federal departments to the PTSD presumption.Well, that just about wraps up the most popular bills from this legislative session. Please keep an eye out for our upcoming webinar on legislative issues in November 2022, where we will revisit 2022's statutory and regulatory changes and address any other bills that may have slipped through the cracks. Bradford and Barthel will also have reporting on the 2023 legislative session in the first quarter of 2023.
Got a question about workers' compensation defense issues or pending legislation? Feel free to contact John P. Kamin. Mr. Kamin is a workers' compensation defense attorney and partner at Bradford & Barthel's Woodland Hills location, where he monitors the recent legislative affairs as the firm's Director of the Editorial Board. Mr. Kamin previously worked as a journalist for WorkCompCentral, where he reported on work-related injuries in all 50 states. Please feel free to contact John at jkamin@bradfordbarthel.com or at (818) 654-0411.
Viewing this website does not form an attorney/client relationship between you and Bradford & Barthel, LLP or any of its attorneys. This website is for informational purposes only and does not contain legal advice. Please do not act or refrain from acting based on anything you read on this site. This document is not a substitute for legal advice and may not address every factual scenario. If you have a legal question, we encourage you to contact your favorite Bradford & Barthel, LLP attorney to discuss the legal issues applicable to your unique case. No website is entirely secure, so please be cautious with information provided through the contact form or email. Do not assume confidentiality exists in anything you send through this website or email, until an attorney/client relationship is formed.