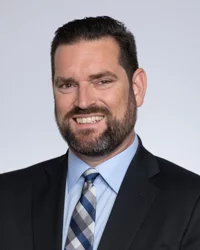 PQME evaluations in workers' compensation cases can be tricky. With limited time, and sometimes limited records, a PQME must interview an applicant, make an evaluation, and issue an opinion on a wide range of topics outlined by lawyers in very long joint letters.
In many cases, the PQME only has prior treatment reports, little to no diagnostic or blood tests, and must make a diagnosis based largely on the symptoms reported by the applicant.
Recently, I came across a claim were the applicant had a number of symptoms to include impaired renal function, belly pain, decreased appetite, weight loss, fatigue, and polyuria. Since this was a claimed Covid-19 injury, the PQME came to the conclusion that the symptoms must be Covid-related, and made a diagnosis of "Post-Covid 19 syndrome", otherwise known as "long Covid."
Unfortunately, these are the exact same symptoms that an individual would have if they had late-stage pancreatic cancer. We later found out that applicant did indeed have pancreatic cancer, and unfortunately passed away.
Without blood testing or screening, the QME's finding of long Covid makes sense considering the symptoms. The National Institute for Health Research has also outlined that long Covid may also be four different medical conditions presenting themselves at the same time.
But given the wide range of symptoms, we must look for alternative conditions which account for an applicant's current complaints to properly determine causation of injury.
Let's take a look at a standard lumbar cumulative trauma claim. The symptoms would be:
Referred pain to the lower extremities
Bladder dysfunction
Alteration in sensation
Loss of strength
These are the same symptoms as the following conditions:
Urinary tract infection
Nerve root infection
Cervical spondylosis (naturally-occurring due to age)
Syringomyelia (naturally-occurring cysts in the spine)
None of these conditions are work-related. None are made worse by normal work activities. The fact that these conditions exist, have the same symptoms as a normal lumbar spine injury, highlight the difficulty in making the diagnosis that this is a work-related injury.
This example also highlights the difficulty in claiming that these complaints are a work-related injury. But perhaps most importantly, in my years of being a work comp defense attorney, I have never seen a PQME say that an injury was caused by any of the aforementioned nonindustrial causes.
But the fact that we never see these other conditions as the diagnosis from the PQME should also raise some questions. Namely, are the doctor's even considering other diagnoses in a claimed work-related injury?
The answer seems to be no. If alternate conditions are not raised by the parties in joint letters, there is rarely a doctor that comes forward and says "Hey, this is not related to their employment. This worker just has a naturally-occurring condition."
Ruling out such complaints can be done, but usually with further diagnostic testing, including blood work, to determine if the claimed source of pain is in fact an industrial injury. This is quite important when the employer or insurance is being asked to cover future medical care costs.
For claims of long COVID, the symptoms are identical to the following other conditions:
COPD
Narcolepsy
High blood pressure
Low levels of normal vitamins
Yes, low levels of normal vitamins. Individuals with poor levels of the usual vitamins have symptoms that include fatigue, shortness of breath, dizziness, irregular heartbeats.
Vitamin D deficiencies have been well-documented in Covid patients. The issue of poor nutrition in the US with low levels of Vitamin A, Vitamin C, Vitamin D, magnesium, and others, affects 50% of the country's population.
This is never accounted for in work comp Covid claims. Instead, doctors simply assume that Covid is the cause of the symptoms. This is unusual when one considers that half the population already had these conditions before Covid ever came along.
That's not to say that long Covid is not a problem. Long Covid is problematic, and it is something that must be carefully treated to help its victims recover. It is also something that is not likely to occur in light of the other conditions that can cause symptoms that look like long COVID.
So what is the answer, for any type of injury?
For us defendants, it is to continue to press the doctors on causation of the injury, and follow the symptoms. Back pain does not just come from working, or from lifting a 10-pound item at work.
There are many different causes, many different conditions. I have never seen a work comp doctor diagnose a nerve root infection as the cause of someone's back pain, despite the fact that studies show a nerve root infection should appear in about 28% of the cases. That being said, I have never seen it. That does not mean that it hasn't happened, but it simply means that most doctors don't consider it as a cause of injury in a workers' compensation case.
So, what should you do? Follow the symptoms. Whatever the symptoms may be, ruling out non-industrial conditions is essential to determining whether an injury is in fact work related. After all, sometimes back pain should be something other than a work injury.
Zane P. Uribarri is a partner at Bradford and Barthel's Ontario office, where he is a member of the firm's Covid Response Team. If you have questions about workers' compensation defense issues, please feel free to contact Zane at zuribarri@bradfordbarthel.com or by calling 909.476.0552.
Viewing this website does not form an attorney/client relationship between you and Bradford & Barthel, LLP or any of its attorneys. This website is for informational purposes only and does not contain legal advice. Please do not act or refrain from acting based on anything you read on this site. This document is not a substitute for legal advice and may not address every factual scenario. If you have a legal question, we encourage you to contact your favorite Bradford & Barthel, LLP attorney to discuss the legal issues applicable to your unique case. No website is entirely secure, so please be cautious with information provided through the contact form or email. Do not assume confidentiality exists in anything you send through this website or email, until an attorney/client relationship is formed.