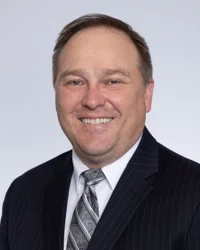 California lawmakers have proposed a number of bills during the current legislative session that would make thousands of more employees eligible for post-traumatic stress disorder (PTSD) presumptions.
There are currently at least five legislative proposals that would make nurses, law enforcement employees, first responders, lifeguards, and prison employees eligible for presumptions stating that post-traumatic stress disorder is compensable. The bills reflect lawmakers' growing concerns that first responders are experiencing PTSD and need mental health treatment.
Here are summaries of the current proposals:
At this point in time – none of the proposals are close to becoming law. They would have to be approved by both the state Assembly and the state Senate, and then Gov. Gavin Newsom would have to sign them into law. To be clear, all of these bills have to pass through multiple committee hearings and a number of votes before they would even reach Newsom's desk.
In prior legislative sessions, Newsom and his predecessor, then-Gov. Jerry Brown, have vetoed similar measures citing fears that such presumptions could dramatically increase costs for employers, third-party administrators, and insurance companies. It's worth noting that many first responders are employed by state and local governmental entities, so if their costs go up, then the taxpayers will ultimately have to foot the bill.
OTHER BILLS
There are also a number of other legislative proposals that could affect the California workers' compensation system. They include:
CONCLUSION
Lawmakers are clearly attempting to make more governmental employees eligible for PTSD and other presumptions. That being said, we haven't seen a push for an omnibus reform bill, which is interesting because lawmakers have previously hinted that major workers' compensation reforms could lie ahead after Gov. Newsom won re-election in 2022.
One reason for that could be the budget deficit fight that landed on Gov. Newsom's desk, which has led politicians from both parties to rush to protect funding for their most important stakeholders and projects.
Regardless of the politician, political climate, or political trends, disputes about how to handle a budget deficit cannot be ignored and can eat up a lot of a governor's time. Once the budget situation is resolved, we could see more interest in workers' compensation reforms.
Got a question about workers' compensation defense issues or pending legislation? Feel free to contact John P. Kamin. Mr. Kamin is a workers' compensation defense attorney and partner at Bradford & Barthel's Woodland Hills location, where he monitors the recent legislative affairs as the firm's Director of the Editorial Board. Mr. Kamin previously worked as a journalist for WorkCompCentral, where he reported on work-related injuries in all 50 states. Please feel free to contact John at jkamin@bradfordbarthel.com or at (818) 654-0411.
Viewing this website does not form an attorney/client relationship between you and Bradford & Barthel, LLP or any of its attorneys. This website is for informational purposes only and does not contain legal advice. Please do not act or refrain from acting based on anything you read on this site. This document is not a substitute for legal advice and may not address every factual scenario. If you have a legal question, we encourage you to contact your favorite Bradford & Barthel, LLP attorney to discuss the legal issues applicable to your unique case. No website is entirely secure, so please be cautious with information provided through the contact form or email. Do not assume confidentiality exists in anything you send through this website or email, until an attorney/client relationship is formed.