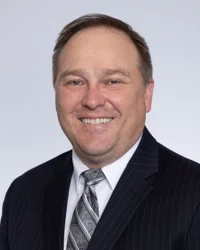 Thanks to expiring legislation and Cal-OSHA regulations, Covid-19 sick pay is no longer available for California employees.
California politicians and regulators have decided to excise Covid-19 sick leave from state laws and regulations in 2023. Previously, there were two ways employees could get Covid sick leave:
Regardless of how employees got Covid, they could get up to a total of 80 hours of Covid sick leave with proof of a positive test. This was thanks to SB 114 and later AB 152, which expired on Dec. 31, 2022.
Cal-OSHA regulations also required Covid sick leave for employees who alleged they got Covid from work. This required employers to maintain an employee's wages who missed work due to industrial COVID exposure. That expired on Feb. 3, 2023, when the Office of Administrative Law approved new Cal-OSHA regulations that no longer had the Covid sick pay requirement.
That being said, some local jurisdictions like San Francisco still had Covid sick leave available until Gov. Gavin Newsom's emergency order expired on Feb. 28, 2023. That date has now passed, meaning that local city and county Covid sick leave ordinances are no longer in effect. This is because those ordinances were reliant on the declaration of an emergency. With no more Covid state of emergency, there is no more Covid sick pay.
Since these provisions expired, lawmakers could have reinstated Covid sick leave – but have opted not to. There are two reasons why:
Lawmakers probably want to stay consistent with Gov. Newsom's and President Biden's decisions to end the Covid-19 emergency declarations.
Covid infections and deaths were 4-5 times lower this winter compared to prior winters, according to news outlets like ABC News. ABC reported that this is largely due to a "combination of more immunity, better treatments, less severe infections, and more people following mitigation measures …"
A quick search of the California legislative database showed that while there are legislative proposals during the current California legislative session that mention sick leave, but none of those bills call for Covid sick leave specifically.
So what is an employee to do if they have Covid and need time off of work? They can use:
State mandated sick leave
Additional sick leave offered by their employer
Use vacation days
Go on EDD
The reason why we at Bradford & Barthel reported on Covid sick leave so often is because the regulations kept changing, and because we anticipated that regulators would penalize employers who failed to provide it. That most certainly became the case when the California Labor Commissioner cited a physical and occupational therapy provider $9 million for misclassifying 1,280 therapists and failing to provide Covid-19 supplemental paid sick leave. Needless to say, it's important for employers to abide by sick leave requirements when required by law.
We at Bradford and Barthel will continue to monitor the legislature for additional Covid sick leave – but at this time, Covid sick leave has gone the way of the dinosaur.
Got a question about workers' compensation defense issues or pending legislation? Feel free to contact John P. Kamin. Mr. Kamin is a workers' compensation defense attorney and partner at Bradford & Barthel's Woodland Hills location, where he monitors the recent legislative affairs as the firm's Director of the Editorial Board. Mr. Kamin previously worked as a journalist for WorkCompCentral, where he reported on work-related injuries in all 50 states. Please feel free to contact John at jkamin@bradfordbarthel.com or at (818) 654-0411.
Viewing this website does not form an attorney/client relationship between you and Bradford & Barthel, LLP or any of its attorneys. This website is for informational purposes only and does not contain legal advice. Please do not act or refrain from acting based on anything you read on this site. This document is not a substitute for legal advice and may not address every factual scenario. If you have a legal question, we encourage you to contact your favorite Bradford & Barthel, LLP attorney to discuss the legal issues applicable to your unique case. No website is entirely secure, so please be cautious with information provided through the contact form or email. Do not assume confidentiality exists in anything you send through this website or email, until an attorney/client relationship is formed.