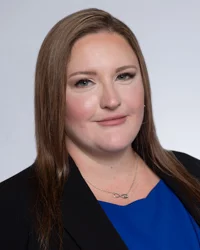 While California has a long history of extending new rights to employees, not all legislation has the overall intended effect. The passage of Assembly Bill 5 (AB 5) in 2019 is a prime example.
After being signed by Gov. Gavin Newsom into law on September 2019, AB 5 took effect as of 1/1/2020. The new law required companies to reclassify independent contractors as employees unless the employer could prove that the worker met the three-part "ABC Test" established by the California Supreme Court in Dynamex Operations West, Inc. (416 P.3d 1)
This test requires that the alleged employer show the following to prove that the worker is in fact an independent contractor:
The worker is free to perform services without the control or direction of the company,
The worker is performing work tasks that are outside the usual course of the company's business activities, and
The worker is customarily engaged in an independently established trade, occupation, or business of the same nature as that involved in the work performed.
If the employer cannot prove those three criteria, then the worker is classified as an employee under Dynamex and AB 5. If the employer can prove those three criteria, then the worker is classified as an independent contractor under Dynamex and AB 5.
AB 5 was initially intended to capture all gig-based workers and reclassify them as employees, particularly app-based drivers. However, following the effective date of AB 5, the primary providers of app-based services strongly supported Proposition 22, which ultimately excluded app-based workers from the provisions of AB 5. In other words, the passage of Prop 22 meant that your Postmates driver was excluded from being an employee under AB 5.
Further exclusions from AB 5 were granted through AB 2257, which provided exemptions for various categories of workers, including content contributors, translators, fine artists and more.
PROP 22 DID NOT EXCLUDE TRUCKERS FROM AB 5
One industry particularly affected by and NOT excluded from the provisions of AB 5 is California's trucking industry. Many feel that the second prong of the three-part test is problematic for trucking companies, as it requires that an independent contractor must perform work tasks that are outside the usual course of the company's business activities.
Following the decision in Dynamex, the California Trucking Association filed a lawsuit against the state, seeking a declaration that the Federal Aviation Administration Authorization Act of 1994 (FAAAA) preempted Dynamex's ABC Test from being applied to motor carriers. Following enactment of AB5, a Second Amended Complaint was filed in this matter, contending that the FAAAA preempts AB 5 as well. As a result, the District Court enjoined the state from enforcing AB 5 against motor carriers doing business in California.
However, this injunction was appealed and ultimately reversed by the 9th Circuit Court of Appeals (See California Trucking Association v. Bonta, 996 F.3d 644.). The U.S. Supreme Court denied certiorari on July 13, 2022, thus lifting the injunction against enforcement of AB 5 for the trucking industry.
In summary, when the US Supreme Court lifted the injunction, that meant that AB 5 now applies to truckers again.
AB 5'S IMPACTS ON THE TRUCKING INDUSTRY
So, what exactly is the problem with AB 5 now affecting the trucking industry?
Its provisions grant workers the rights of employees, including entitlement to minimum wage, expense reimbursements, health insurance, rest breaks, and other benefits required under California law.
These benefits come at a cost, which is one that trucking companies are not prepared to cover. This leaves out of state trucking companies with the option to pass the costs on (ultimately to the consumer) or stop utilizing owner-operators who reside in California. In-state companies may determine it is in their best interest to move their base of operations out of state.
The result of these options is an increase in consumer costs at a time when inflation is already driving costs, reduction in the employability of California owner-operators and increased supply chain problems. While the lifting of the injunction does not end the CTA's lawsuit on this issue, the effects of AB 5 will continue to be felt by trucking companies while litigation is ongoing.
CONCLUSION
Assembly Bill 5 is currently applicable to trucking companies, and arguably changes the classification of many more truckers as employees (instead of independent contractors) in the eyes of the law. All hope is not lost though, as the California Trucking Association's legal battle is not over. The CTA will continue to litigate the matter in hopes of overturning AB 5.
Jemma S. Uribarri is a partner at the Law Offices of Bradford & Barthel's Ontario office. If you have questions about workers' compensation defense issues, please feel free to contact her via email at juribarri@bradfordbarthel.com, or via telephone at 909.476.0552.
Viewing this website does not form an attorney/client relationship between you and Bradford & Barthel, LLP or any of its attorneys. This website is for informational purposes only and does not contain legal advice. Please do not act or refrain from acting based on anything you read on this site. This document is not a substitute for legal advice and may not address every factual scenario. If you have a legal question, we encourage you to contact your favorite Bradford & Barthel, LLP attorney to discuss the legal issues applicable to your unique case. No website is entirely secure, so please be cautious with information provided through the contact form or email. Do not assume confidentiality exists in anything you send through this website or email, until an attorney/client relationship is formed.