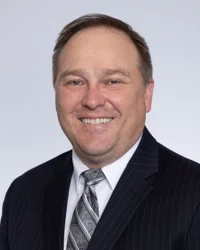 As the 2023 calendar year comes to a close, we here at Bradford and Barthel wanted to bring you a recap of our Top Ten Blog Posts of the Year.
This year's nominees include many posts offering helpful strategies to combat psyche claims, off-premises injuries, venue considerations, cost-of-living adjustments, and elections against defendants. 2022 also saw fewer blog posts about Covid-19, as the world of workers' compensation appears to have figured out how to react to the pandemic and Covid-19 litigation.
So let's take a trip down memory lane and look back at this year's top blog posts down below.
Michael Burns, a partner at Bradford and Barthel's San Jose office, shared his legal research and insights on injuries incurred while working at home or when an applicant leaves the job site.
Link: https://bradfordbarthel.com/job-abandonment-and-off-premises-injuries/
Rob Siefkes, a partner and managing attorney at the firm's Redding office, explained how the return of in-person trials at the WCAB also means that venue selection strategies are highly relevant again.
Link: https://bradfordbarthel.com/the-venue-advantage-trials-return-to-the-wcab/
The Law Offices of Bradford and Barthel announced the opening of a new office in Bakersfield, Calif. While the firm had already served the Bakersfield area, the addition means that there will be attorneys assigned to the Bakersfield WCAB on a full-time basis.
Link: https://bradfordbarthel.com/bradford-and-barthel-to-open-bakersfield-office/
Expert rater and COLA expert Tim Mussack provided a detailed analysis of a panel decision in the case of Douglas Mierczynski (Deceased), Applicant v. City of Fullerton, where the WCAB ruled that COLA does not apply directly to death benefits.
Link: https://bradfordbarthel.com/panel-decision-addresses-death-benefits-and-cola-changes/
David Lim, a partner and managing attorney at our Santa Rosa office, summarized a panel decision and gave thoughtful tips to take into consideration when analyzing elections against defendants.
Link: https://bradfordbarthel.com/defendant-with-the-lions-share-of-the-ct-doesnt-always-get-the-election/
Gregory Fletcher, a partner at our Sacramento office, wrote a detailed analysis about the troubling panel decision in the case of Gonzales vs. Northrop Grumman Systems Corporation.
Link: https://bradfordbarthel.com/scary-new-concept-vocational-apportionment-or-lack-thereof/
Ronald Cher, a partner at the firm's Woodland Hills office, offered up thoughtful approaches to defend against pure psyche claims in this blog post.
Link: https://bradfordbarthel.com/pro-tips-food-for-thought-on-pure-psyche-claims/
COVID, AND MORE COVID
We understand you're probably tired of hearing about Covid cases, which is why we wrote less about that topic this year. Still, there were some noteworthy blog posts on this topic worth heeding in 2022.
Jemma and Zane Uribarri, who are both partners in the firm's Ontario office, summarized a recent panel decision that determined that the "executive order" presumption did not apply.
Link: https://bradfordbarthel.com/wcab-provides-guidance-on-covid-19-presumption/
John Kamin, your humble blogger and partner at Bradford & Barthel's Woodland Hills office, wrote a blog about how antigen tests simply are not as accurate as PCR tests. The differences between the two tests mean that PCR tests are the only test accurate enough to meet the criteria for several of the Covid-19 statutory presumptions.
Link: https://bradfordbarthel.com/antigen-tests-while-helpful-not-enough-to-meet-the-current-presumptions/
Got a question about workers' compensation defense issues, or a blog idea? Feel free to contact your favorite attorney at the Law Offices at Bradford & Barthel LLP. If you have a blog idea that you'd like to see us cover, please email it to jkamin@bradfordbarthel.com with "Blog Idea" in the subject line. We welcome your feedback and appreciate your story ideas!
Viewing this website does not form an attorney/client relationship between you and Bradford & Barthel, LLP or any of its attorneys. This website is for informational purposes only and does not contain legal advice. Please do not act or refrain from acting based on anything you read on this site. This document is not a substitute for legal advice and may not address every factual scenario. If you have a legal question, we encourage you to contact your favorite Bradford & Barthel, LLP attorney to discuss the legal issues applicable to your unique case. No website is entirely secure, so please be cautious with information provided through the contact form or email. Do not assume confidentiality exists in anything you send through this website or email, until an attorney/client relationship is formed.