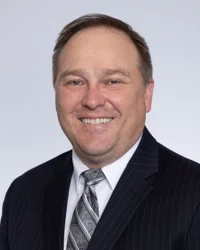 The California Supreme Court is on track to have a rather significant ruling in 2023 on a question of whether a civil suit stemming from a "take home Covid" claim is barred by the derivative injury doctrine.
The state's high court appears to be on track to have a ruling at some point in 2023 in the case of Kuciemba v. Victory Woodworks. The case is one of many which are being informally described in the media as a "take home Covid claim."
By "take home Covid claim," we mean a case where an employee allegedly gets Covid-19 at work, transmits it to their spouse, then sues in Superior or federal court for negligence, wrongful death, or similar theories.
The Ninth Circuit Court of Appeal referred the case to the California Supreme Court for a decision on the following two questions:
If an employee contracts Covid-19 at his workplace and brings the virus home to his spouse, does California's derivative injury doctrine bar the spouse's claim against the employer?
Under California law, does an employer owe a duty to the households of its employees to exercise ordinary care to prevent the spread of Covid-19?
A plethora of parties filed amicus curiae (aka "friend of the court") briefs, with some groups opting to all sign off on a single brief. These include:
Consumer Attorneys of California
Construction Employers' Association
Civil Justice Association of California
See's Candies Inc., See's Candy Shops, Inc.
The Chamber of Commerce of the United States of America, The National Federation of Independent Business, The National Association of Manufacturers, The California Workers' Compensation Institute, The California Chamber of Commerce, The Restaurant Law Center, The National Retail Federation
Briefing now appears to be complete in the case, which means that a decision could be forthcoming at some point in 2023.
It is quite interesting and perhaps appropriate that See's Candies filed an amicus brief, as the state's high court previously denied See's petition for review in the case of See's Candies v. Los Angeles Superior Court in April 2022. That ruling meant that the plaintiff in that case could proceed with her suit past the "demurrer" stage.
In other words, it was ruling early on in the case that only meant that the plaintiff could proceed with her lawsuit – it was not a final decision of the case. (We described that case in greater detail in this blog post in May 2022.)
These types of cases will likely be viewed in California's history as a line of "pandemic-inspired case law," and the stakes are undoubtedly quite high. The U.S. Chamber of Commerce described the stakes quite well in their amicus brief, which said:
"If this court agrees with petitioners, millions of potential plaintiffs could assert 'take home' Covid-19 claims against California employers for injuries they allegedly sustained as a result of an employee's infection in the workplace. This potential avalanche of lawsuits would cripple California businesses and likely force many to close their doors or leave the state. Amici and their members thus have a significant interest in this case. As set forth in greater detail below, amici urge the Court to hold that lawsuits by employees' family members for 'take home' Covid-19 injuries are barred by the derivative injury rule and that employers do not owe a duty to protect non-employees from cases of 'take home' Covid-19."
The high stakes nature of these cases also highlights the importance of thoroughly investigating workers' compensation claims for Covid-19. Nobody wants to be the practitioner who recommended accepting a sketchy claim that in hindsight should have been denied – only for it to lead to a "take home Covid" lawsuit.
If you need help investigating or administering workers' compensation claims for Covid-19, feel free to contact Bradford & Barthel's Covid Response Team at covid@bradfordbarthel.com.
This article was written by John P. Kamin. Mr. Kamin is a workers' compensation defense attorney and partner at Bradford & Barthel's Woodland Hills location, where he is also an active member of the firm's Covid Response Team and heads the firm's Director of the Editorial Board. Mr. Kamin previously worked as a journalist for WorkCompCentral, where he reported on work-related injuries in all 50 states. Please feel free to contact John at jkamin@bradfordbarthel.com or at (818) 654-0411.
Viewing this website does not form an attorney/client relationship between you and Bradford & Barthel, LLP or any of its attorneys. This website is for informational purposes only and does not contain legal advice. Please do not act or refrain from acting based on anything you read on this site. This document is not a substitute for legal advice and may not address every factual scenario. If you have a legal question, we encourage you to contact your favorite Bradford & Barthel, LLP attorney to discuss the legal issues applicable to your unique case. No website is entirely secure, so please be cautious with information provided through the contact form or email. Do not assume confidentiality exists in anything you send through this website or email, until an attorney/client relationship is formed.