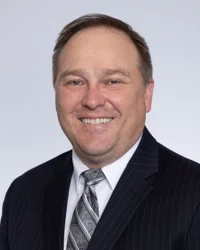 The Law Offices of Bradford and Barthel LLP is expanding its role as the leading workers' compensation defense firm in California and Nevada with the opening of a new location in Bakersfield, Calif.
While the firm already has served the Bakersfield area via its other offices in Fresno and Southern California for years, the new addition means that there would be attorneys assigned to the Bakersfield Workers' Compensation Appeals Board on a full-time basis.
Bakersfield has seen rapid growth over the decades, with its population increasing from 70,000 in 1970 to more than 403,000 in 2020. Likewise, the greater Bakersfield region, which includes Oildale, Delano, and Rosedale has also seen its population grow to more than 900,000 residents in 2020.
The region's economy has always been known for agriculture and oil, but in recent decades the local economy has added a plethora of employers in health care, assisted living, trucking and transportation, aerospace, hospitality, manufacturing, and retail just to name a few.
The Law Offices of Bradford and Barthel brings 25 years of workers' compensation defense to the region, and has successfully defended employers, carriers, and third-party administrators against thousands of workers' compensation claims for employers in every economic sector.
Manjit K. Batth, a partner, is the managing attorney of the Bakersfield office. Batth has defended thousands of workers' compensation claims since 2011 with great success, and is also known for her ability to deliver exceptional educational presentations to employers, administrators, and carriers.
Armen Shakoorian, an associate attorney with the firm, brings more than 5 years of aggressive workers' compensation defense to the firm's Bakersfield office. In addition to his reputation as a talented defense attorney, Shakoorian is also a longtime Bakersfield resident who has volunteered for the local chapter of the Leukemia and Lymphoma Society for years.
If you are interested in referring a file to the Law Offices of Bradford & Barthel for representation, please click here.
Viewing this website does not form an attorney/client relationship between you and Bradford & Barthel, LLP or any of its attorneys. This website is for informational purposes only and does not contain legal advice. Please do not act or refrain from acting based on anything you read on this site. This document is not a substitute for legal advice and may not address every factual scenario. If you have a legal question, we encourage you to contact your favorite Bradford & Barthel, LLP attorney to discuss the legal issues applicable to your unique case. No website is entirely secure, so please be cautious with information provided through the contact form or email. Do not assume confidentiality exists in anything you send through this website or email, until an attorney/client relationship is formed.