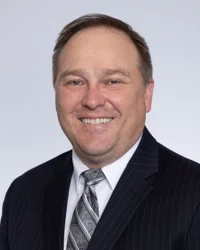 Despite what you may have heard, it's been well-established for years that an employer representative can sit in on the deposition of an applicant, thanks to a well-known panel decision on the topic.
In the WCAB's panel decision in the case of Amador Padilla v. Los Angeles Metropolitan Transportation Authority (2010), WCAB commissioners concluded that an employer representative has the right to be at an applicant deposition, even if the deposition testimony includes psychiatric complaints and medical information.
Notably, the majority's opinion was authored by then-WCAB Chairwoman Ronnie Caplane and Alfonso Moresi. For those of you who are unfamiliar with those names, Caplane and Moresi would regularly appear at workers' compensation conferences to comment on trends they were seeing and the state of the law at the time. I think it's safe to say the duo definitely cared about the practice and direction of workers' compensation law, and their candor and ability to speak directly was refreshing.
Your humble blogger not only had the pleasure of reporting on Caplane and Moresi, but I also wrote the summary of the Amador Padilla panel decision back in July 2010, while I was WorkCompCentral's Legal Editor.
So when a young applicant's attorney objects to the presence of an employer representative at one of my depositions, I groan and send them a copy of the Amador Padilla panel decision.
HOW THE CASE AROSE
The dispute in Padilla arose when an applicant who didn't want an employer representative from his employer at his deposition, so his attorney objected and filed for a protective order to bar the employer representative from appearing. The applicant complained that he felt uncomfortable testifying about psychiatric complaints in front of the supervisor.
TRIAL JUDGE GRANTED ORDER, BUT WCAB RESCINDED
The trial judge granted the order for protection, stating that someone else besides applicant's coworker or manager could attend the deposition. (For instance, a human resources manager could attend instead, under the order.)
However, the WCAB granted removal and rescinded the protective order, saying that the employer can send whoever they want to the deposition of the applicant.
ANALYSIS
The WCAB's analysis began by highlighting the employer's role as a party to the case.
Caplane noted that in the case of Willoughby v. Superior Court (1985) 172 Cal.App.3d 890 (218 Cal.Rptr.486), the Court of Appeal determined that Code of Civil Procedure section 2025.420(b)(12) does not bar parties from attending a deposition. To the contrary, the Willoughby court determined that the Code of Civil Procedure "expressly precludes an order excluding the parties."
With the employer being a party, they have a right to be there, per the Willoughby decision.
Next, the panel explained that the applicant has waived his right to medical privacy by placing both orthopedic and psychiatric issues at issue. (He placed them at issue by filing a workers' compensation claim alleging injuries to his orthopedic and psyche.) While issues such as privilege and waiver have arisen in prior cases, those issues are distinct and irrelevant to who the employer has selected as their representative to attend the deposition.
In other words, when determining if the employer has sent an appropriate person to the deposition, a trier of fact should not consider privilege or waiver.
Third, the majority moved onto the argument that Labor Code 3762 bars employers from receiving medical information at a deposition. Caplane explained that LC 3762 "does not deal with information disclosed by an applicant in his deposition testimony." This is a subtle, but excellent point – if one reads that statute closely, it says:
The following people may not disclose medical information to an employer
An insurer
A third-party administrator
Other employees specified to administer workers' compensation claims
Those people may disclose medical information to an employer if it is:
Medical information limited to the diagnosis of the mental or physical condition for which workers' compensation is claimed and the treatment provided for this condition.
Medical information regarding the injury for which workers' compensation is claimed that is necessary for the employer to have in order for the employer to modify the employee's work duties.
Here, it's the applicant who is doing the disclosing – not the employer, not an insurer, not a TPA, etc. LC 3762 does not mention depositions either.
Thus, it appears that Caplane was absolutely right when saying that LC 3762 "does not deal with information disclosed by an applicant in his deposition testimony."
A SHORT DISSENT
Commissioner Frank Brass wrote a dissent in the case, contending that "applicant's right to privacy would be compromised." Brass said that the employer still had the right to have a representative attend the deposition, but felt that the order preventing an immediate coworker/supervisor from attending would be more of a "reasonable balance." Notably, Brass did not rebut every single one of the majority's points on this decision, nor did he comment on the majority's point that there is no statutory basis to limit who the employer sends to the deposition.
OK, GREAT – BUT THEY'RE STILL OBJECTING
So we've established that the employer representative has a right to appear at the deposition, but applicant's attorney is still objecting. This leads to a few potential solutions:
FIRST SOLUTION
There are some cases where it's absolutely necessary for the employer representative to attend the deposition. In that scenario, I would recommend:
Discussing this panel decision with the applicant's attorney, and explaining that it's a frivolous delay that could lead to sanctions.
Explaining that you have met and conferred with them about the presence of the employer representative and the topic of sanctions.
Suspend the deposition and file a petition to compel applicant's testimony with the employer's representative at the deposition.
Consider filing a petition for sanctions, as the objection itself is frivolous in nature. After all, the employer is clearly a party to the case and has a right to be there.
THE ALTERNATIVE
However, there are some cases where you are taking the deposition solely to get specific information, and it doesn't matter whether the employer representative is there. In that situation, if the employer representative is agreeable, they can leave the deposition during the medical testimony. This approach is preferred in cases where the deposition testimony is needed as soon as possible.
DISMISSAL IS ALWAYS AN OPTION
I've had some applicants who were so uncomfortable talking about certain issues at their deposition – employer representative or not – that they simply dismissed them, right then and there.
For instance, I had one applicant plead psyche and internal – only for his attorney to get alarmed when I proceeded to ask him about his extensive criminal history involving domestic violence, theft, hardcore drug abuse, etc. Rather than let me continue to damage his credibility, his counsel opted to dismiss psyche and internal immediately, with the applicant's consent of course.
SANCTIONS AND COSTS
You'll notice that earlier I mentioned sanctions and costs. I've had some applicant's attorneys get very nervous when we start discussing the Padilla decision on the record. In one instance, when I asked an attorney for his rebuttal to Padilla, he blurted out one word, "HIPAA" and refused to say anything else. While he was unnerved, the mere assertion that HIPAA somehow magically takes jurisdiction over workers' compensation statutes and case law in California is comical at best.
Such bad faith tactics arguably qualify as "bad faith actions or tactics that are frivolous or solely intended to cause unnecessary delay" as defined by Labor Code 5813, which has a provision to justify an award for attorney fees and costs.
So if the applicant's attorney's objection is indeed frivolous in nature, one may want to consider pursuing their remedies under LC 5813 as well. In order to do so, you'll arguably need to meet and confer about sanctions and costs – so a good time to do that would be the same time you're meeting and conferring about the Padilla decision and the employer's right to be there.
CONCLUSION
In conclusion, remember this – the employer's representative has a right to be there because they are a party to the case. The applicant does not get to tell the employer who they get to send to the deposition, there's no basis for that. If the applicant doesn't want to talk about their psyche claim in front of the employer representative, they are always welcome to dismiss the psyche aspect of their claim.
See More:
Got a question about workers' compensation defense issues or psyche claims? Feel free to contact John P. Kamin. Mr. Kamin is a workers' compensation defense attorney and partner at Bradford & Barthel's Woodland Hills location, where he is also the firm's Director of the Editorial Board. Mr. Kamin previously worked as a journalist for WorkCompCentral, where he reported on work-related injuries in all 50 states. Please feel free to contact John at jkamin@bradfordbarthel.com or at (818) 654-0411.
If you have a legal question, we encourage you to contact your favorite Bradford & Barthel, LLP attorney to discuss the legal issues applicable to your unique case. Viewing this website does not form an attorney/client relationship between you and Bradford & Barthel, LLP or any of its attorneys. This website is for informational purposes only and does not contain legal advice. Please do not act or refrain from acting based on anything you read on this site. This document is not a substitute for legal advice and may not address every factual scenario. If you have a legal question, we encourage you to contact your favorite Bradford & Barthel, LLP attorney to discuss the legal issues applicable to your unique case. No website is entirely secure, so please be cautious with information provided through the contact form or email. Do not assume confidentiality exists in anything you send through this website or email, until an attorney/client relationship is formed.