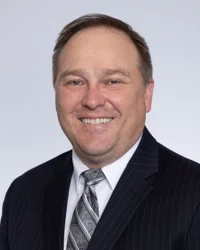 The Law Offices of Bradford and Barthel's AMA Analysis and Rating Department had one of its busiest quarters ever, having completed 248 requests and seven client trainings from April through June.
The firm's AMA Analysis and Rating Department, which is comprised of four workers' compensation expert raters, performed 231 ratings requests during the second quarter of 2022. When the expert raters do a permanent disability ratings analysis, they will generally write a 4 to 10 page report analyzing how physicians determined:
the impairment rating
whether the report and rating comply with the AMA Guides to the Evaluation of Impairment, 5th edition, with citations and quotes directly from the AMA Guides
apportionment, LC 4663, LC 4664
body parts and diagnoses, and whether they overlap
activities of daily living
factual narratives, and any potential conflicts or contradictions
analysis of flawed Almaraz Guzman narratives
In addition to these topics, the raters will also perform one or more PD string ratings with a monetary valuation, and will redo them with multiple occupational codes if an occupational code dispute exists.
As an alternative to the detailed 4-10 page reports, the department offers a simpler "rating with annotation" service. This service provides an accurate PD evaluation based on doctors' reporting, and a limited review that identifies potential issues with a more concise, and less-detailed analysis.
During the second quarter, the department performed eight benefit calculations during the second quarter of 2022. This service definitely comes in handy when trying to calculate accurate commutations, interest, and other issues affecting payment of awards.
The strong second quarter followed one of the department's best first quarters in its history, when it completed 268 requests for analysis of QME reports, commutations, and benefits payments. The first quarter also featured five training sessions for clients as well.
The ratings reports are most useful when conducting discovery and determining whether a report is substantial medical evidence, and whether impairment is overstated. Over the years, the department's statistics have shown that more than 80% of final reports overstate impairment when compared to an accurate rating under the AMA Guides.
The reports are especially useful when requesting supplemental reports from physicians, taking doctor depositions, settlement negotiations, and even litigating trials.
For instance, Tim Mussack, manager of Bradford & Barthel's AMA Guides & Ratings Department, recently gave expert testimony on impairment ratings in a trial during the second quarter. He has previously testified on impairment ratings in trials before, as well.
Other members of the department include:
Don Barthel, a founding partner of the firm. Barthel has been one of California's most aggressive workers' compensation defense attorneys since 1991, and was even a reviewer of the 6th Edition of the AMA Guides. He has also testified as an expert witness on PD and Permanent Disability Rating Schedule (PDRS) issues. Barthel was the only non-physician on board of American Board of Independent Medical Examiners (ABIME)
Susan Colias, who has more than 45 years of workers' compensation experience that includes being a claims supervisor and later as a senior hearing representative.
Kenny Tolbert, who has a Bachelor of Science in Neuroscience and Cognitive Sciences from the University of Arizona. Tolbert's scientific education gives him an edge in determining whether medical reports are based on sufficient peer-reviewed studies.
During the last 15 years, the firm's ratings experts have taught how to accurately rate under the AMA Guides to adjusters, judges, physicians, and employers throughout the United States. If you are interested in a training or finding out more about rating, please go to the following link: https://bradfordbarthel.com/areas-of-practice/bb-ratings/ or contact the Ratings Department at ratings@bradfordbarthel.com or 916.569.0790.
See More:
Got a question about workers' compensation defense issues or pending legislation? Feel free to contact John P. Kamin. Mr. Kamin is a workers' compensation defense attorney and partner at Bradford & Barthel's Woodland Hills location, where he monitors the recent legislative affairs as the firm's Director of the Editorial Board. Mr. Kamin previously worked as a journalist for WorkCompCentral, where he reported on work-related injuries in all 50 states. Please feel free to contact John at jkamin@bradfordbarthel.com or at (818) 654-0411.
If you have a legal question, we encourage you to contact your favorite Bradford & Barthel, LLP attorney to discuss the legal issues applicable to your unique case. Viewing this website does not form an attorney/client relationship between you and Bradford & Barthel, LLP or any of its attorneys. This website is for informational purposes only and does not contain legal advice. Please do not act or refrain from acting based on anything you read on this site. This document is not a substitute for legal advice and may not address every factual scenario. If you have a legal question, we encourage you to contact your favorite Bradford & Barthel, LLP attorney to discuss the legal issues applicable to your unique case. No website is entirely secure, so please be cautious with information provided through the contact form or email. Do not assume confidentiality exists in anything you send through this website or email, until an attorney/client relationship is formed.