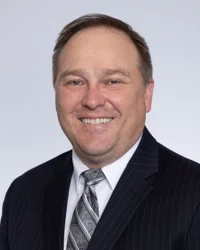 Lawmakers eliminated a proposal to shorten the standard decision deadline from 90 to 60 days after a claim form is filed, but are still pursuing legislative approval of reducing the deadline for first responders from 90 to 75 days.
Heading into a June 22 Assembly Insurance Committee meeting, Sen. Toni Atkins (D-San Diego) made significant amendments to her bill, Senate Bill 1127.
The original version of the bill would have reduced the standard 90-day decision timeframe to accept or deny most claims down to 60 days, and reduced the decision timeframe for first responder presumption claims down to 30 days.
The amended version of the bill now would only make one reduction – it would reduce the decision timeframe on first responder presumption claims from 90 days to 75 days. These presumptions include presumptions for cancer, pneumonia, tuberculosis, bloodborne infectious diseases, low back, and Lyme Disease just to name a few. The latest version of the bill would also increase the penalty for a unreasonable denial of a presumption claim up to $50,000. The current penalty is up to $10,000.
After reviewing the amendments, the committee approved the bill, and sent it up to the Appropriations Committee. In order for the bill to become law, it still has more hurdles to clear: the Appropriations Committee would have to approve it, the Assembly would have to approve it, both houses (Senate and Assembly) would have to "conference" to iron out any differences in their versions of the bill, and Gov. Gavin Newsom would have to sign it into law.
SB 213: HOSPITAL EMPLOYEE PRESUMPTION STALLS IN COMMITTEE
During that same meeting, SB 213 stalled and did not undergo a vote. Why? Nobody proposed to move that bill out of committee.
The bill would create a presumption for hospital employees including Covid-19, cancer, musculoskeletal injuries, post-traumatic stress disorder, and respiratory diseases. This proposed presumption would only apply to hospital employees who provide direct patient care at acute care hospitals.
However, because the bill stalled in committee, it appears that it is dead for the 2022 legislative session. Why? July 1 was the last day for policy committees such as the Assembly Insurance Committee to meet and report bills. Now the Assembly is in summer recess until August 1, and after that only the fiscal committees will meet.
So it appears that opponents to the bill got what they wanted – this bill dying in committee. However, be forewarned that it's possible that lawmakers could propose a similar version of this bill during next year's legislative session.
COVID-19 PRESUMPTION EXTENSION
It appears that AB 1751, the bill that would extend the current Covid-19 presumptions to 1/1/25, is on the path to being approved. It was recently referred to the Senate Appropriations Committee in time to beat the aforementioned deadline.
In order to become law, this bill would also have to be approved by the Senate, finalized by both houses, and signed by Gov. Newsom into law. If that does not happen for any reason, the statutory Covid-19 presumptions will expire on 1/1/23.
CONCLUSION
We are nearing the end of the legislative session. Lawmakers must send their bills to Gov. Newsom's desk by the end of August, and the governor has until Sept. 30 to sign them into law. It's going to be a busy few months!
We here at Bradford & Barthel will continue to keep you updated on the latest from the California Legislature, so stay tuned.
See More:
Got a question about workers' compensation defense issues or pending legislation? Feel free to contact John P. Kamin. Mr. Kamin is a workers' compensation defense attorney and partner at Bradford & Barthel's Woodland Hills location, where he monitors the recent legislative affairs as the firm's Director of the Editorial Board. Mr. Kamin previously worked as a journalist for WorkCompCentral, where he reported on work-related injuries in all 50 states. Please feel free to contact John at jkamin@bradfordbarthel.com or at (818) 654-0411.
Viewing this website does not form an attorney/client relationship between you and Bradford & Barthel, LLP or any of its attorneys. This website is for informational purposes only and does not contain legal advice. Please do not act or refrain from acting based on anything you read on this site. This document is not a substitute for legal advice and may not address every factual scenario. If you have a legal question, we encourage you to contact your favorite Bradford & Barthel, LLP attorney to discuss the legal issues applicable to your unique case. No website is entirely secure, so please be cautious with information provided through the contact form or email. Do not assume confidentiality exists in anything you send through this website or email, until an attorney/client relationship is formed.