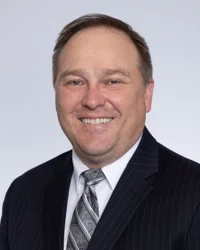 Briefing is almost complete in the 2nd District Court of Appeal's evaluation of the Workers' Compensation Appeals Board's "grant for study" practice, and a decision could be issued in the next few months.
As some of you have probably heard via our friends at WorkCompCentral, several applicants filed a petition with the 2nd District Court of Appeal that questioned whether the WCAB has statutory jurisdiction to perform it's "grant for study" process.
For those unfamiliar with workers' compensation, the phrase "grant for study" refers to the following occurrence:
A trial judge issues a decision.
A party who is unhappy with the decision files a petition for reconsideration with the Appeals Board.
The Appeals Board issues a brief decision granting reconsideration, but states that they need more time to review the case before issuing a decision. (Note: By "granting reconsideration," they are merely granting it to study the matter further – no decision has been issued on whether the relief sought in the petition is appropriate or not.)
A long time (sometimes multiple years) before a decision on the petition for reconsideration is issued.
The applicants' attorneys who filed the petition challenging this practice contend that it is unconstitutional, and that existing law requires the WCAB to issue a decision pursuant to Labor Code 5909 – and if not, then it is deemed denied. To be clear, the statute says:
"A petition for reconsideration is deemed to have been denied by the appeals board unless it is acted upon within 60 days from the date of filing."
However, that's not the only statute at play here – another statute says that the WCAB has to give some details in their opinions on reconsideration. Specifically, it's LC 5908.5, which says:
"Any decision of the appeals board granting or denying a petition for reconsideration . . . shall state the evidence relied upon and specify in detail the reasons for the decision."
How common is this grant for study practice? Final decisions were outstanding on more than 500 grant for study cases in the last three years, according to this WorkCompCentral article from March 2022.
For those unfamiliar with California appellate court practices, the appellate court did what they usually do and gave parties time to file briefs on these issues. First, they gave the WCAB the opportunity to file a brief explaining why they have jurisdiction to do the grant and study orders.
The WCAB has filed their answer, and now the other parties in the case are working on their reply briefs.
Long story short, these briefs illuminate a few key facts and issues that created this situation:
The WCAB doesn't have enough commissioners to issue decisions, and could probably use more administrative resources as well.
The Covid-19 pandemic certainly didn't help the WCAB's already-crowded docket.
The WCAB needs the grant for study practice in order to conduct meaningful review of petitions for reconsideration, which can require review of thousands of pages of documents. If they were solely limited to 60 days of review for each and every decision, this would result in "skeletal" panel decisions being issued.
If the 2nd DCA invalidates the procedure and invalidates prior decisions where the grant for study process was used, then that could cause an avalanche of paperwork for the WCAB and bog them down even more.
There's a plethora of additional arguments and even public policy considerations at play here too. What's interesting is that those on all sides of this issue appear to agree that the Legislature should be providing the WCAB with more resources.
Perhaps this very case will create enough smoke to be seen by the politicians in Sacramento, who could craft legislation to resolve these issues. Unfortunately, such help does not appear to be on the way in this particular legislative session, which ends in the next few months.
What does appear imminent is that the final briefs on this case are due on August 8, 2022. After that, the 2nd DCA can either schedule oral arguments, or simply issue a decision. (They could also order more briefing, but the undersigned believes that is unlikely.)
Your humble blogger has covered appellate courts in California and nationwide since 2007. If there's one thing I have noticed – appellate courts historically prefer to give lower administrative courts deference. Here, the justices at the 2nd DCA could be tempted to follow that practice and give the WCAB the benefit of the doubt on the "grant for study" practice.
No matter how the 2nd DCA rules, the losing parties could respond by filing a petition for review with the state Supreme Court. The 2nd DCA knows that the state Supreme Court could very well be asked to weigh in on this matter, which creates even more pressure to issue a well-reasoned decision.
CONCLUSION
Get your popcorn ready folks, because the 2nd DCA's decision is going to be one you'll want to read closely, no matter how you want to see this one play out. It appears to be very likely that a decision will come down sometime in late 2022, or early 2023.
See More:
Got a question about workers' compensation defense issues or pending legislation? Feel free to contact John P. Kamin. Mr. Kamin is a workers' compensation defense attorney and partner at Bradford & Barthel's Woodland Hills location, where he monitors the recent legislative affairs as the firm's Director of the Editorial Board. Mr. Kamin previously worked as a journalist for WorkCompCentral, where he reported on work-related injuries in all 50 states. Please feel free to contact John at jkamin@bradfordbarthel.com or at (818) 654-0411.
Viewing this website does not form an attorney/client relationship between you and Bradford & Barthel, LLP or any of its attorneys. This website is for informational purposes only and does not contain legal advice. Please do not act or refrain from acting based on anything you read on this site. This document is not a substitute for legal advice and may not address every factual scenario. If you have a legal question, we encourage you to contact your favorite Bradford & Barthel, LLP attorney to discuss the legal issues applicable to your unique case. No website is entirely secure, so please be cautious with information provided through the contact form or email. Do not assume confidentiality exists in anything you send through this website or email, until an attorney/client relationship is formed.