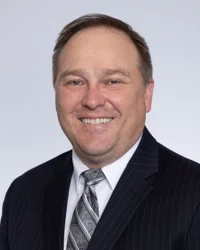 California state lawmakers are currently considering two bills that would create a broad presumption for hospital employees and extend SB 1159's Covid-19 presumptions.
Senate Bill 213 would create a presumption for hospital employees, and Assembly Bill 1751 would extend the Covid-19 outbreak and first responder presumptions to 1/1/25.
The California state Senate approved SB 213 on Jan. 31 and sent it to the state Assembly, where lawmakers will consider approving the proposal as it makes its way through the committee process. The bill, which was introduced by state Sen. Dan Cortese (D-San Jose), would create a broad presumption for infectious diseases including Covid-19, cancer, musculoskeletal injuries, post-traumatic stress disorder, and respiratory diseases.
The biggest question most of our clients have had is who would this bill apply to? The answer is hospital employees in an acute care hospital, who provide direct patient care.
Acute care hospitals are specifically defined in sections (a) and (b) of the Health and Safety Code Section 1250, which can be found at this link.
From your humble blogger's perspective, this bill appears to be overreaching as many hospital providers are already taking a proactive approach to workers' compensation claims. Why? They have high-paid employees, and need to keep them happy. Health care is a high risk business, and frivolous denial of claims is neither in the hospitals' best interests or their employees' best interests.
Health care workers already do have an existing presumption, as well. LC 3208.05 already provides a presumption of injury for health care workers due to preventative care.
The LC 3208.05 presumption of compensability may be triggered if a health care worker suffers an injury while undergoing care to prevent the development or manifestation of any bloodborne disease, illness, syndrome or condition recognized as occupationally incurred by Cal-OSHA, the federal CDC or other appropriate governmental entities.
For instance, LC 3208.05 lists hepatitis and HIV as examples of bloodborne diseases. However, LC 3208.05 also states that it is not limited to hepatitis and HIV. It is widely accepted in the medical community that Covid-19 is not a bloodborne disease.
SB 213 still must receive approval from the California State Assembly and Gov. Gavin Newsom before it becomes law, so it has a long way to go. The fact that the state Senate only approved it with a 21-9 vote shows that there is some opposition to the bill.
EXTENSION OF SB 1159
Assemblyman Tom Daly (D-Anaheim) introduced Assembly Bill 1751, which would extend SB 1159's Covid-19 presumptions. Why did he create this bill? SB 1159 has an expiration date of 1/1/23, which means that its first responder and outbreak presumptions would expire at the end of this year.
AB 1751 is currently at the Assembly Insurance Committee, and has a long way to go before being approved. However, it's also worth noting that Daly is the chairman of that committee, and he does tend to have his finger on the pulse of most workers' compensation legislation. Therefore, this bill has a higher probability of passage than other bills, simply because Daly is the one who introduced it.
CONCLUSION
In conclusion, it's still early in the California legislative session. Expect to see more action on these bills as they go through committee meetings in the next three months.
Some had wondered if the promotion of SB 213 meant that lawmakers are considering letting SB 1159's presumptions expire on 1/1/23 – and that option still does technically exist at this time. However, the expiration of SB 1159's presumptions does appear more unlikely in lieu of Daly's bill.
We at the Law Offices of Bradford & Barthel will continue to keep an eye on the state Legislature and update new and pending legislation on our blog.
See More:
Got a question about workers' compensation defense issues involving the coronavirus? Feel free to contact Bradford and Barthel's Covid Response Team at covid@bradfordbarthel.com. John P. Kamin, the author of this article, is a member of the team. Mr. Kamin is a workers' compensation defense attorney and partner at Bradford & Barthel's Woodland Hills location, where he monitors the recent legislative affairs as the firm's Director of the Editorial Board. Mr. Kamin previously worked as a journalist for WorkCompCentral, where he reported on work-related injuries in all 50 states. Please feel free to contact John at jkamin@bradfordbarthel.com or at (818) 654-0411.
Viewing this website does not form an attorney/client relationship between you and Bradford & Barthel, LLP or any of its attorneys. This website is for informational purposes only and does not contain legal advice. Please do not act or refrain from acting based on anything you read on this site. This document is not a substitute for legal advice and may not address every factual scenario. If you have a legal question, we encourage you to contact your favorite Bradford & Barthel, LLP attorney to discuss the legal issues applicable to your unique case. No website is entirely secure, so please be cautious with information provided through the contact form or email. Do not assume confidentiality exists in anything you send through this website or email, until an attorney/client relationship is formed.