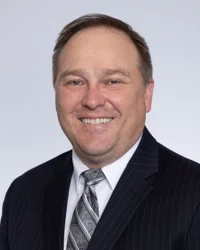 The fine folks here at Bradford & Barthel have worked hard to bring timely, detailed, and strategic content to workers' compensation professionals via B&B's blog.
As director of the firm's editorial department, your humble blogger edits all of the blog posts before they are published on the site. I'm sure that despite your best efforts, it is difficult to read every single post we published this year.
So as we approach the end of the year, here are some of my personal favorites from 2021 that are worth a look if you've got a few minutes to spare.
If you haven't read expert rater Tim Mussack's blog about the COLA increase, you'll definitely want to read it in preparation for 2022. This topic is bound to come across many people's desks in the near future.
https://bradfordbarthel.com/how-to-apply-cola-to-lifetime-benefits-2/
Our very own Michael Burns, a partner at B&B's San Jose office, has written a true crime book investigating the murders of numerous Florida women during the 1970s. Here's a link to the post about it.
https://bradfordbarthel.com/defense-attorney-pens-new-true-crime-book-about-south-florida-murders/
Brittany H. Rothe-Kushel, a partner at B&B's Los Angeles office, penned a must-read blog post about a bill that will require changes to general releases. If you've ever worked with a general release, this is a must-read.
https://bradfordbarthel.com/gov-newsom-signs-new-bill-barring-ndas/
We have written many posts about the Kite decision over the years, but expert rater Kenneth Tolbert took a fresh take at it from his unique perspective. His analysis features some of the most recent cases that talk about adding or combining PD.
https://bradfordbarthel.com/most-physicians-fail-to-fully-explain-kite/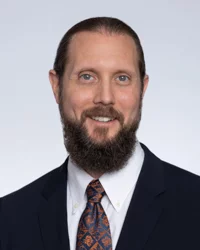 Daniel Stevens, an associate attorney at B&B's Ventura office, explained in this post why the state Supreme Court's 2013 decision in Valdez v. WCAB is so important to know about.
https://bradfordbarthel.com/revisiting-the-valdez-decisions-impacts-on-non-mpn-reports/
Ever wonder what happens when a person gets injured when they return to the office long after their shift has ended? Famous author and partner Michael Burns examines those fact patterns and how they played out at the WCAB in this interesting post.
https://bradfordbarthel.com/aoe-coe-and-after-hours-industrial-injuries/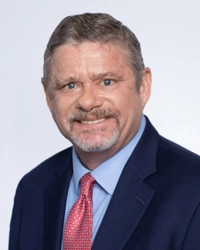 Founding partner and all around "good guy" Don Barthel takes you through what a catastrophic injury is in this important post that features citations you'll want to be aware of.
https://bradfordbarthel.com/catastrophic-injury-how-bad-does-it-really-need-to-be/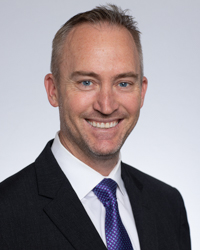 Zachary Forman, a partner at the firm's Ontario office, examined the awkward conflict of interest and potential solutions to the fact that your trial judge and applicant's attorney are Facebook friends.
https://bradfordbarthel.com/facebook-friends-and-conflicts-of-interest/
Julie Insisoulath, an associate attorney at B&B's Oakland office, summarizes everything you need to know about interpreter fees.
https://bradfordbarthel.com/interpreter-fees-market-rate-vs-fee-schedule/
Got a question about workers' compensation defense issues? Feel free to contact John Kamin. Mr. Kamin is a workers' compensation defense attorney and partner at Bradford & Barthel's Woodland Hills location, where he monitors the recent legislative affairs as the firm's Director of the Editorial Board. Mr. Kamin previously worked as a journalist for WorkCompCentral, where he reported on work-related injuries in all 50 states. Please feel free to contact John at jkamin@bradfordbarthel.com or at (818) 654-0411.
Viewing this website does not form an attorney/client relationship between you and Bradford & Barthel, LLP or any of its attorneys. This website is for informational purposes only and does not contain legal advice. Please do not act or refrain from acting based on anything you read on this site. This document is not a substitute for legal advice and may not address every factual scenario. If you have a legal question, we encourage you to contact your favorite Bradford & Barthel, LLP attorney to discuss the legal issues applicable to your unique case. No website is entirely secure, so please be cautious with information provided through the contact form or email. Do not assume confidentiality exists in anything you send through this website or email, until an attorney/client relationship is formed.