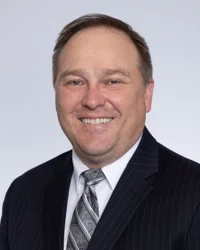 As we approach the end of 2021, we at Bradford & Barthel want to wish you and your loved ones happy holidays and a happy new year.
We have completed the second year of a pandemic that has altered the practice of California workers' compensation as we know it.
Many of the changes have been for the better – for instance, telephonic and video court appearances have proven to be more efficient in most cases. This new system has also allowed attorneys and hearing representatives to attend hearings in faraway locations via telephone.
Why just the other day, a pro per applicant took a few minutes off work to call into a hearing and talk to the judge. Under the old system, that same pro per applicant would have had to burn half a day at the local WCAB just to talk to the judge for 10 minutes.
Of course, we do all miss seeing our colleagues in person. But that is starting to come back as well, as some trials and expedited hearings are returning to in-person hearings.
There is something to be said for seeing colleagues in person. When your humble blogger first began working at Bradford & Barthel in 2014, there was lots of comradery and excitement at the local WCAB during the 2014 FIFA World Cup. I recall walking by a small crowd of work comp professionals and law enforcement officers in the courtyard who were huddled around an iPad, all watching one of the quarterfinal or semifinal games, and everybody was in good cheer. It was basically like the holidays, except in July.
Keep in mind that the World Cup is coming again in November 2022, so maybe don't be surprised if people become suddenly unavailable or if that becomes the topic du jour. Just don't expect to see any huddles – they are kind of the opposite of social distancing.
We have come a long way from the fear during the early days of the pandemic. And even as the omicron and delta variants continue to permeate life as we know it, the arrival of vaccines have thankfully dulled their severity.
And while the vaccine and the booster shots have helped dull the Covid-19 virus, the implementation of masks have helped lessen the proliferation of other sicknesses as well.
So with all that said, we wish you and your loved ones safe and happy holidays, and a happy new year! We look forward to working with all of you in 2022.
See More:
Got a question about workers' compensation defense issues? Feel free to contact John Kamin. Mr. Kamin is a workers' compensation defense attorney and partner at Bradford & Barthel's Woodland Hills location, where he monitors the recent legislative affairs as the firm's Director of the Editorial Board. Mr. Kamin previously worked as a journalist for WorkCompCentral, where he reported on work-related injuries in all 50 states. Please feel free to contact John at jkamin@bradfordbarthel.com or at (818) 654-0411.
Viewing this website does not form an attorney/client relationship between you and Bradford & Barthel, LLP or any of its attorneys. This website is for informational purposes only and does not contain legal advice. Please do not act or refrain from acting based on anything you read on this site. This document is not a substitute for legal advice and may not address every factual scenario. If you have a legal question, we encourage you to contact your favorite Bradford & Barthel, LLP attorney to discuss the legal issues applicable to your unique case. No website is entirely secure, so please be cautious with information provided through the contact form or email. Do not assume confidentiality exists in anything you send through this website or email, until an attorney/client relationship is formed.