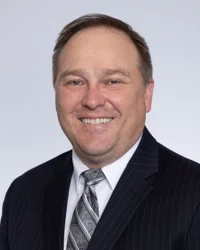 Now that the California's statewide supplemental paid sick leave has expired as of September 30 2021, employers, brokers, and administrators are wondering when employees are owed supplemental paid sick leave after exposure to Covid-19.
When State Bill 95 expired on Sept. 30, 2021, many employers, brokers, and administrators became confused about what obligations they have. And rightfully so!
With no replacement legislation on the horizon, all that remains are two major categories:
Cal-OSHA regulations that require supplemental paid sick leave if the exposure is work-related. These basically state that the employer continues to pay the employee as if they never left.
For non-work-related exposures, there are emergency supplemental paid sick leave regulations in areas like Los Angeles City, Los Angeles County, Long Beach City, City of Oakland, and San Mateo County's unincorporated areas. As of the date of this publication, those do not appear to have expired.

If this might apply to you, we recommend that you read the fine print to see if that regulation only applies to employers with 500 or more employees. For example, the LA City order only applies to employers with 500 more employees in the City of Los Angeles, or 2,000 or more employees nationwide.
WORK-RELATED EXPOSURE TO COVID
So what if an employer determines that an employee had a work-related exposure to Covid-19? They should notify the employee as required by law, and also they should probably notify their administrator. In the meantime, they should pick up supplemental paid sick leave under the Cal-OSHA regulations.
Should the administrator confirm that a work injury has happened, ie the employee tests positive and gets certified for temporary disability, then the administrator should pick up TTD until they can return to work.
But if the administrator determines that no injury happened – such as a negative test, and/or no symptoms, then TTD may not be due. In this scenario, the employer's decision to pay benefits pursuant to the Cal-OSHA regulations would be quite important.
There is another potential scenario – the employer thinks it's a work-related exposure, reports it to the administrator, only for the administrator to determine the employee got Covid from somewhere else during their initial investigation. In that case, things get muddy. The administrator would of course deny the claim because the source of the Covid was a nonindustrial exposure. At that point, the employer would want to double-check and see if a work-related exposure actually occurred.
THE CAL-OSHA REGS
The Cal-OSHA emergency regulations do state in CCR 3205(c)(9)(B) that employers are supposed to exclude employees who've had close contact to Covid-19 in the workplace. However, they don't have to exclude:
Vaccinated employees who have no symptoms from the workplace
People who have returned to work who are symptom-free, or asymptomatic after applicable timeframes
Section CCR 3205(c)(9)(C) states that employees who are excluded from the workplace under that section are to "continue and maintain an employee's earnings, wages, seniority, and all other employee rights and benefits, including the employee's right to their former job status, as if the employee had not been removed from their job." They can use sick leave as permitted by law to do this as well.
NON-WORK-RELATED COVID EXPOSURES
The Cal-OSHA rules do not require employers to pay sick leave if the Covid exposure is not work-related. However, what if an employee gets a nonindustrial exposure to Covid and needs sick leave?
Options include:
Check your local jurisdiction to see if you have special local regulations, ie Los Angeles City, Los Angeles County, Long Beach City, City of Oakland, and San Mateo County's unincorporated areas. If your employer meets all the requirements, they may have to pay up to 80 hours of sick leave for a full-time employee.
Before the pandemic ever started, California state law already required up to 24 hours of sick pay. Longer-term employees could accrue up to 48 hours.
Using other paid sick leave, PTO, or vacation.
EDD disability benefits
CONCLUSION: IT'S COMPLICATED
I apologize, I wish there were a simpler answer to give you than 800-plus words about regulations. But there is not simple answer at this time.
Instead, we recommend an analysis that examines the following criteria:
Was it work-related exposure? If so, Cal-OSHA sick leave applies and the employer should pay.
If that work-related exposure becomes a work-related injury, then the carrier should accept the claim and pay TTD until the employee can return to work.
If it's not a work-related exposure, then employees and employers will have to check and see if a local rule or regulation applies that would require payment of sick leave.
If it's not a work-related exposure, and no local rule applies, then the employee can still use state-mandated 3 days of sick leave, or exhaust sick/PTO/vacation, and/or request EDD.
If all this is far too confusing, and the employer is still unsure – the safe play is to pay the sick leave benefits. The employer may not be required to pay that sick leave by law, but paying wage loss benefits while employees are out on quarantine often is the one tool that has helped neutralize litigation.
And keep in mind that all this "local rule" and Cal-OSHA regulations could change should any of those governmental entities (cities, counties, Cal-OSHA) decide to rescind their declaration of a Covid-19 emergency and related rules. While that does sound more complicated – the truth is that would be a good thing at the end of the day – because it would mean that case numbers have declined to a safe level in those geographical (and usually urban) areas.
If Covid transmission numbers do increase, we could also see a return of legislation. Currently, labor advocates are advocating for more legislation in articles like this one and this one.
Of course there will always be confusion and exceptions that could fall between the cracks of our aforementioned analysis. Feel free to contact our Covid-19 Response Team with any questions at covid@bradfordbarthel.com. We will be happy to help you navigate these choppy and uncertain waters.
See More:
Got a question about workers' compensation defense issues involving the coronavirus? Feel free to contact John P. Kamin. Mr. Kamin is a workers' compensation defense attorney and partner at Bradford & Barthel's Woodland Hills location, where he monitors the recent legislative affairs as the firm's Director of the Editorial Board. Mr. Kamin previously worked as a journalist for WorkCompCentral, where he reported on work-related injuries in all 50 states. Please feel free to contact John at jkamin@bradfordbarthel.com or at (818) 654-0411.
Viewing this website does not form an attorney/client relationship between you and Bradford & Barthel, LLP or any of its attorneys. This website is for informational purposes only and does not contain legal advice. Please do not act or refrain from acting based on anything you read on this site. This document is not a substitute for legal advice and may not address every factual scenario. If you have a legal question, we encourage you to contact your favorite Bradford & Barthel, LLP attorney to discuss the legal issues applicable to your unique case. No website is entirely secure, so please be cautious with information provided through the contact form or email. Do not assume confidentiality exists in anything you send through this website or email, until an attorney/client relationship is formed.