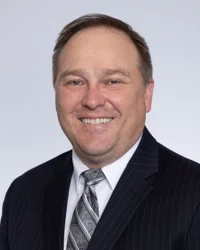 One of the best things a defendant can do in a workers' compensation case is make a compelling argument for some or all of an applicant's permanent disability to be apportioned to a preexisting injury.
With apportionment being such a general term, we figured it would be helpful to unpack this seemingly-simple topic to give defendants a better idea of what types of things to look for in applicant's past. Years ago, former Gov. Jerry Brown summarized the concept of apportionment rather well when he said that employers cannot be liable for nonindustrial factors. Brown made the comment as he explained why he was vetoing bills attempting to limit apportionment.
So what should you be looking for when taking depositions, reviewing subpoenaed records, interviewing witnesses, and reviewing social media accounts? Here are your top 10 sources of apportionment:
PAST AND CONCURRENT EMPLOYMENT
Benson apportionment arises when the applicant has a source of injurious exposure from earlier work. Check out the applicant's resume in their personnel file, and take a look at where they've worked. A look into EAMS and your ISO search may also unveil prior work-related injuries as well.
Consider how rigorous applicant's prior jobs were, and ponder for a minute as to whether they could be grounds for an earlier cumulative trauma to the same body parts that are at issue in your claim.
Concurrent work is also grounds for a separate date of injury, especially if it tends to have a higher occupational code than your job. And of course – don't forget to ask about concurrent or prior gig economy work for cell phone application-makers like Uber, Lyft, Postmates, Instacart, GrubHub and others.
AUTO ACCIDENTS
Everyone drives in California. Well, almost everyone. This means two things:
There are some terrible drivers out there causing numerous accidents. (*See Dingo Dog in Richard Scarry's literary classic for preschoolers, Cars and Trucks and Things that Go. This is why you should never let your dog drive your car.)
Those that don't drive are faced with dodging the bad drivers out there.
Do a thorough search of applicant's prior auto insurance history, and personal injury history. Remember, this category is not just limited to accidents where applicant was the driver. It can also include accidents where the applicant was a passenger, or even as a pedestrian, bicyclist, or skateboarder.
SLIPS, TRIPS AND FALLS
We all slip and fall at one time or another. Ask your applicant if they've ever had a slip and fall injury that required medical care.
Icy conditions account for hundreds of thousands of slip and falls a year, and in 2014 they accounted for more than 42,000 work-related injuries according to the Bureau of Labor Statistics.
Ask your applicant if they go to the mountains during winter. As this humble blogger can attest to, I almost did a back flip on multiple occasions while walking down the icy apartment stairs about 5-10 times each winter when I lived in the mountains.
Of course, much of California is a warm climate that doesn't get too icy. Some of the other sources of slips and falls involve tripping on pets and small children, sprinklers, falling into holes, golfing in slippery conditions, intoxication, trips to the beach, skateboarding, and soccer. Take them all into account when evaluating your claim.
VACATION
Ask your applicant if they go on vacation, and if any injuries happened there. It is relatively rare, but people do have accidents while en route to the pool, or even while trying to get back home for the holidays.
Others may go to different countries for medical treatment, which can originally be described as a "vacation" during deposition testimony but upon further questioning can lead to "oh yes, I also had a surgery during that trip too." This can open a whole can of worms of preexisting conditions.
Regardless, your applicant would definitely not be the first person injured while on vacation.
SMOKING
Smoke 'em if you've got 'em! Well, actually doctors don't recommend that anymore, despite what you may have heard from fictional tobacco lobbyist Nick Naylor.
Smoking is relevant to an applicant's orthopedic injuries, because smokers are 1.5 times more likely to suffer overuse injuries than their nonsmoking counterparts, according to the American Academy of Orthopedic Surgeons.
Ask your applicant if they smoke or vape, and for how many years they've been doing it. Often people will increase/decrease their smoking over the years, as even the biggest smokers will tend to cut down over the years as their health deteriorates. This humble blogger recommends that you ask if your applicant's smoking habits have decreased.
When communicating with your QME, break down the applicant's testimony into "pack years," and your QME should know exactly what you're talking about. A pack year is a year where an applicant smoked one pack a day for an entire year. If your applicant smoked half a pack of cigarettes a day for a decade, they would have five pack years.
Why are pack years important? Many of the medical studies on the effects of smoking analyze the number of pack years in each claim.
OBESITY
As Americans, it's our patriotic duty to overeat and shock our personal physicians with our blood test results. Obesity impacts countless internal and orthopedic conditions, including: hypertension, diabetes, low back, and lower extremity injuries.
Rather than just asking your applicant if they are overweight, pay attention to their weight over the years instead and what their doctors have recommended. Often this is well-documented in subpoenaed records.
CRIME
Perhaps the most unpredictable question one can ask at a deposition is, "Have you ever been a victim of a violent crime?"
The answers to that question fall into three categories: mundane, shocking, and depressing. While sexual assault has attracted more media attention over the years, most former police beat reporters such as myself can tell you that an evening spent monitoring the police scanner will result in hearing about mostly domestic violence calls. Sadly, domestic violence is a silent plague that nobody likes to talk about.
Be respectful of your applicant when asking about this, but also don't be afraid to ask the hard questions about whether there was any medical treatment after a violent attack and any legal consequences of the attack. Using a little emotional intelligence when asking about topics like criminal attacks will help you avoid infuriating the applicant, which in turn will make them willing to give you more information.
DISEASES, SYNDROMES AND SIDE EFFECTS
If there's a term you see in the subpoenaed records that doesn't make sense, Google it. Not only will this educate you about medical terminology over the years, it may also be your ticket to a large percentage of nonindustrial apportionment.
Some diseases have well-documented psychological and internal side effects in peer-reviewed studies. If the applicant has plead the "kitchen sink" and wants an internal QME, identifying a preexisting disease in the applicant could help a defendant prove that they're liable for the conditions that were caused by that preexisting nonindustrial condition.
MEDICATION NONCOMPLIANCE
Speaking of disease and obesity, we tend to see diabetes and hypertension being pled in workers' compensation claims from time to time. Nobody likes being diagnosed with these conditions and the dietary restrictions that come with them, and the medications can be simply unpleasant to take.
Because of this, many simply ignore their initial diagnoses and try to proceed as normal for as long as possible without taking their medications. Sometimes this is six months, sometimes this is six years. This can have damaging effects, and should be brought to the attention of your internal QME.
Treating physicians prescribe medications for these conditions for good reason – they work! And ignoring these conditions can have hazardous side effects on your health. So when reviewing subpoenaed records, look to see if the nurses and physicians are complaining about medication noncompliance.
PRESCRIPTION OR ILLEGAL DRUGS
Prescription and illegal drug use is always relevant to apportionment for psyche claims, and can also be relevant for internal conditions as well.
Most of us in the work comp defense community have identified stereotypical drug users during discovery, as it's difficult to hide track marks, failed drug tests and multiple arrests for blacking out in public. It's also important to recognize that drugs like methamphetamines can also cause severe dental problems, hypertension, gastrointestinal distress, and other conditions.
However, these symptoms are not only limited to the stereotypical addicts – soccer moms and grandmas have them too unfortunately.
Your humble blogger had never really considered the side effects of weight loss drugs until subpoenaed records showed that a particular applicant had been taking a strong weight loss drug for the better part of a decade with the help of her personal physician. The psychiatric and psychological effects of taking a strong, appetite-reducing medication like that turned out to be quite damaging, and the applicant was a nervous wreck most of the time.
Another applicant comes to mind who was buying a black market weight loss drug from Tijuana once a month. Upon first glance, the applicant was a normal and sober mother of two with an accepted work-related low back strain. However, she unfortunately had a stroke at the age of 41 due to the enormous amount of amphetamines that the weight loss drug contained.
This is one of many reasons why many emergency rooms and intensive care units do a blood test for "troponin" upon intake – it alerts them to cases like this where there is extremely subtle amphetamine use and helps them make an accurate diagnosis. In this second example, the doctors were able to quickly identify the black market drug as the source of the stroke, and helped get applicant back on the road to recovery as quickly as possible.
Neither of these applicants met the stereotypical definition of an addict, and one would not have recognized it at first glance. Despite that, innocuous drug use definitely changed these applicants' lives for the worse, and they did not even appear to realize that while it was happening.
CONCLUSION
In conclusion, keep an eye out for these and other conditions when doing discovery on a workers' compensation claim. Addressing these 10 categories during the duration of a claim will help defendants save money for things employers should not be liable for – nonindustrial medical conditions.
Got a question about workers' compensation defense issues? Feel free to contact John P. Kamin. Mr. Kamin is a workers' compensation defense attorney and partner at Bradford & Barthel's Woodland Hills location, where he monitors the recent legislative affairs as the firm's Director of the Editorial Board. Mr. Kamin previously worked as a journalist for WorkCompCentral, where he reported on work-related injuries in all 50 states. Please feel free to contact John at jkamin@bradfordbarthel.com or at (818) 654-0411.
Viewing this website does not form an attorney/client relationship between you and Bradford & Barthel, LLP or any of its attorneys. This website is for informational purposes only and does not contain legal advice. Please do not act or refrain from acting based on anything you read on this site. This document is not a substitute for legal advice and may not address every factual scenario. If you have a legal question, we encourage you to contact your favorite Bradford & Barthel, LLP attorney to discuss the legal issues applicable to your unique case. No website is entirely secure, so please be cautious with information provided through the contact form or email. Do not assume confidentiality exists in anything you send through this website or email, until an attorney/client relationship is formed.