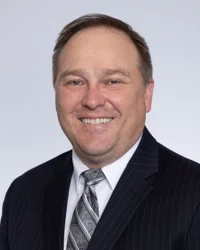 California employers should not be liable for negligence lawsuits alleging derivative injuries, according to a brief field with the state's 2nd District Court of Appeal in a case with enormous consequences for employers.
The California and U.S. Chambers of Commerce teamed up with other employer groups to file a "friend of the court" brief, or amicus curiae brief, with the state appellate court in a case where a plaintiff employee is contending that she contracted COVID-19 from work, and then brought it home to her husband. The plaintiff's husband later died from the disease, and she and her family are suing her employer for negligence and premises liability. The case title is See's Candies v. Superior Court of Los Angeles, B312241.
The trial court determined that the plaintiffs could proceed with the suit, and the employer has appealed the decision to the 2nd DCA. This fact pattern attracted the interest of employer lobbyist groups, who fear that decisions like this could lead to endless litigation that could put countless employers out of business.
In their brief, the employer groups contended that the exclusive remedy doctrine should bar this suit, and others like it.
"Because plaintiff's claims would not exist in the absence of the employee's workplace injury, they are barred from the courts and must proceed, if at all, under the workers' compensation system," the chambers' attorneys wrote in the brief. "The trial court nevertheless erroneously allowed plaintiffs to proceed with their negligence and premises liability claims against the employer on the theory that the plaintiffs' alleged injuries were somehow 'independent' of the employee's workplace injury."
In other words, the death of the plaintiff's husband would not have occurred without the work-related injury. Thus, the exclusive remedy doctrine should accordingly block negligence and premises liability suits.
Arguments like this rely on the very underpinnings of our legal system. Lawmakers created the first workers' compensation systems with a "grand bargain" in mind – employees can obtain benefits for work-related injuries with a simpler burden of proof, in exchange for reduced liability and establishing the workers' compensation system as the exclusive remedy for all work-related claims.
The deadly Triangle Shirtwaist Factory Fire in 1911 led New York lawmakers to create this version of the workers' compensation system, which was later adopted by state and federal governments across the land. The fire killed 146 people.
So does the exclusive remedy of workers' compensation bar third-party suits filed by employees' spouses? Inquiring minds might wonder how this argument has fared in California over the years.
The employers' brief cites to the case of Charles J. Vacanti, M.D., Inc. v. State Comp. Ins. Fund (2001) 24 Cal.4th 800, 811 for the proposition that the exclusive remedy bars injuries "collateral to or derivative of a compensable workplace injury." They also contend that exclusive remedy bars third-party causes of action against employers that would not have existed without a work-related injury, citing to the case of Snyder v. Michael's Stores, Inc. (1997) 16 Cal.4th 991, 998 (Snyder).
However, the plaintiff's counsel in the case at bar also cited to the Snyder case, noting that despite the language quoted in the amicus brief, the state Supreme Court ultimately found that injuries sustained by an injured worker's fetus were not derivative of her injury. They also cited to a 2016 state Supreme Court decision in Kesner v. Superior Court, 2016 Cal. LEXIS 6247 where the high court ruled that a injured worker's relatives could sue for asbestos exposure.
When your humble blogger was at WorkCompCentral, the undersigned summarized cases where appellate courts agreed that claims by spouses for loss of consortium are regularly barred, like LeFiell Manufacturing Co. v. Superior Court (2012) 55 Cal.4th 275.
With that in mind, the stakes in this and similar cases are quite high for the plaintiffs and employers. The plaintiffs have nothing to lose and seek huge financial recoveries, while the employers and their insurers face the specter of infinitesimal costs, forcing them to go for a take-nothing. Thus, it appears that the parties in this and similarly-situated cases have little incentive to settle.
That leads to one conclusion – whoever the 2nd DCA rules in favor of, this matter will be appealed to the state Supreme Court. And if the state's high court does not like the fact pattern of this particular case, they could deny review only to later grant review to a case with "better facts."
I would submit the following distinction between this case and asbestos cases – it is usually pretty clear where asbestos comes from. One can track it and detect it.
During a global pandemic with one of the most communicable viruses in the last century, one cannot discern exactly where the COVID-19 came from. One can get COVID-19 from a simple errand to the grocery store, a visit to the park, or seeing an old friend or relative.
Speaking to this situation in general, it will be difficult to prove with certainty how each infection occurred. For example, one will have to pay attention to other facts, like when symptoms occurred, whether precautions were taken, et cetera.
For this reason, many believe (see the comments at the bottom of the WorkCompCentral article) that extending the asbestos case law to COVID-19 is too much of a reach.
And even if it does extend to COVID-19 cases, where does it end? Are we to put all businesses out of business?
Then again, one could also look to the California Supreme Court's split decision from August 2020 in the case of Gund v. County of Trinity for guidance. While this case was not a true "derivative injury" allegation, the case did feature two neighbors (Norma and James Gund) who were asked by law enforcement to go check on their neighbor Kristine who had called 9-1-1. Unfortunately, there was a murderer in Kristine's house. When the Gunds entered, they wound up in a vicious fight and were lucky to escape with their lives. The high court ruled that both were effectively employees of the county for purposes of workers' compensation. Why mention Gund? It may show that the high court could lean toward allowing derivative liability suits.
Perhaps this is a unique and large enough problem for the state Legislature to step in and do something, despite the fact that the sponsor of such legislation will likely be skewered and lambasted in a wave of social media hysteria. Should he survive the recall election, Gov. Gavin Newsom could perhaps win over undecided right-of-center voters in 2022 by endorsing such legislation. Sometimes the best strategy is to take your opponent's best policy issues away from them and repeatedly bash them with it.
Regardless, we will have to keep an eye on this case and others like it. To track this case, click here to view the court's docket and sign up for email updates if you wish.
See More:
Got a question about COVID-19? Contact the Bradford & Barthel's COVID Response Team by emailing them at covid@bradfordbarthel.com.
This article was written by John P. Kamin. Mr. Kamin is a workers' compensation defense attorney and partner at Bradford & Barthel's Woodland Hills location, where he is also an active member of the firm's COVID Response Team and heads the firm's Director of the Editorial Board. Mr. Kamin previously worked as a journalist for WorkCompCentral, where he reported on work-related injuries in all 50 states. Please feel free to contact John at jkamin@bradfordbarthel.com or at (818) 654-0411.
Viewing this website does not form an attorney/client relationship between you and Bradford & Barthel, LLP or any of its attorneys. This website is for informational purposes only and does not contain legal advice. Please do not act or refrain from acting based on anything you read on this site. This document is not a substitute for legal advice and may not address every factual scenario. If you have a legal question, we encourage you to contact your favorite Bradford & Barthel, LLP attorney to discuss the legal issues applicable to your unique case. No website is entirely secure, so please be cautious with information provided through the contact form or email. Do not assume confidentiality exists in anything you send through this website or email, until an attorney/client relationship is formed.