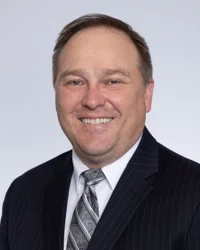 The emergence of the Delta variant carries implications for California's workers' compensation market that workers' compensation practitioners may want to take note of.
California's success in getting more than 63% of its population quickly vaccinated by August 3 had people celebrating the end of the pandemic, but the emergence of the highly-contagious Delta variant has taught us not to celebrate just yet.
What does this mean for California's employers and employees from a workers' compensation perspective?
EMPLOYER MANDATES
First of all, we can expect more employer mandates for their employees to get vaccinated. The list of employers who are mandating the vaccine (subject to exceptions) include the NFL, Walmart, Disney, just to name a few. Meanwhile, the State of California and the City of Los Angeles are requiring that employees either choose to a) get vaccinated or b) undergo weekly testing and regular mask-wearing.
Speaking of masks, it's also worth noting that the Centers for Disease Control has updated their recommendations for both vaccinated and unvaccinated people to wear masks on planes, buses, trains, and other forms of public transportation. Cal-OSHA's rules and regulations still require employers to provide masks to unvaccinated employees, if they ask for one as well. And Los Angeles County has updated its requirement for all residents to wear masks indoors, even if they are vaccinated.
CUSTOMER LIMITATIONS
Secondly, expect more businesses to instill new COVID protections on their customers. For example, restaurants in the greater L.A. area are now requiring that customers provide proof of vaccination or negative test results. That development surprised even this pro-vaccination blogger, and I know of at least one holdout who may see his dining options decline if he doesn't get the shot. As long as the Delta variant is still prevalent, I wouldn't be surprised to see these businesses continue to require masks regardless of what the local governmental rules are.
Politics aside – this is probably a good development for the hard-working employees in those restaurants, and it shows that management appears to be taking work safety seriously.
FDA APPROVAL
Third, political pressure appears to be mounting on the Food and Drug Administration to give formal approval to at least the Pfizer vaccine. Why Pfizer? Apparently they were one of the first to request full FDA approval. The motivation is to try to persuade unvaccinated people who argue "none of the vaccines have full FDA approval" and refuse to get the shot.
While we're on that topic, it appears that booster shots may be on the way for elderly people and folks with at-risk preexisting conditions. While the booster shots are still in developmental phases, Northern California public health officials are warning the already-vaccinated not to go out and sneak in a self-prescribed "third shot" from their local vaccination sites.
LESSONS FROM THE PROVINCETOWN OUTBREAK
Fourth, there are several positive takeaways from the outbreak in Provincetown, Mass., which is proving to be an excellent case study. The small Massachusetts beach community saw thousands of beachgoers flood its bars, businesses and beaches on the Fourth of July weekend, only to suffer an outbreak of 900 cases.
Dr. Ashish Jha, the Dean of the Brown University School of Public Health, has explained on ABC News and Twitter that the outbreak is evidence of the vaccine working. He cited the fact that only four vaccinated people wound up in the hospital, which supports the fact that vaccines do prevent severe illness.
The Pfizer and Moderna vaccines also prevent about 75%-85% of symptomatic infections, which suggests the initial caseloads would have been about five times higher, Jha said. In other words, if nobody was vaccinated, that could have caused 4,500 infections and potentially caused a larger regional outbreak. As of August 3, the outbreak had dwindled down to 59 active cases.
APPLYING PROVINCETOWN'S LESSONS TO CALIFORNIA WORK COMP
Fifth, let's take a lesson from the Provincetown outbreak and analyze a hypothetical outbreak of similar proportions in a California beach town. Let's view this type of event through the lens of SB 1159, the bill which created an outbreak presumption for businesses with 5 or more employees. In order for the "outbreak presumption" to apply and make the COVID is work-related, employers with 100 or less employees on a worksite must have at least four positive tests in a 14-day period.
It's foreseeable that a Provincetown-type of event could create enough cases for small businesses with 5 or more employees to experience "outbreaks" of COVID-19, and have the outbreak presumption apply.
One might ask – but what if all the employees were vaccinated? Those vaccinated employees could still get sick, but are far less likely to require serious medical treatment. So while you might have an "outbreak presumption" apply under SB 1159, the infections for vaccinated employees would hopefully be relatively uneventful and not require serious medical care.
This is quite an assumption to make, but if only 4 of the 900 Provincetown infections required hospitalization, then that suggests that severe cases were occurring at the very low rate of 0.44%. In other words, severe cases were occurring at far below a 1% rate.
Now don't forget – SB 1159 also created a different presumption for first responders. It's also foreseeable that if a Provincetown-type of event were to happen in California, police, fire and health care workers could get infected on the job and trigger the first responder presumption to apply.
Even with a very low severity rate of 0.44%, if one gets enough cases there is potential for a few severe cases among vaccinated and unvaccinated employees. This would follow the same trend that many of our clientele saw over the last year, as adjusters had high numbers of COVID claims dwindle down to just a few long-haul claims.
So if you do have an outbreak, we would reiterate that adjusters continue to follow down the same discovery path and pursue aggressive discovery, including:
Obtaining positive test results
Finding any sources of nonindustrial causation
Obtaining initial treatment reports, as well as any and all treatment reports
Check social media accounts
If case is still pending, obtain a QME in pulmonary-internal
Why is this necessary? Taking Provincetown's outbreak as an example, it would be foreseeable that a person could work at a retail store from 9 am – 5 pm, only to go to a crowded bar after work and get a nonindustrial case of COVID from their drinking buddies. Alternatively, that same retail store employee could have their friends coming into town to stay at their place near the beaches and bars, and get a nonindustrial case of COVID from their visiting friends and family.
CONCLUSION
A few months ago, we were hopeful in putting the COVID pandemic behind us. That is clearly no longer the case. While we're all tired of COVID-19, it's worthwhile to continue to pay attention to how this pandemic plays out because COVID-19 claims are going to hang around for at least the immediate future.
Got a question about workers' compensation defense issues involving the coronavirus? Feel free to contact John P. Kamin. Mr. Kamin is a workers' compensation defense attorney and partner at Bradford & Barthel's Woodland Hills location, where he monitors the recent legislative affairs as the firm's Director of the Editorial Board. Mr. Kamin previously worked as a journalist for WorkCompCentral, where he reported on work-related injuries in all 50 states. Please feel free to contact John at jkamin@bradfordbarthel.com or at (818) 654-0411.

Viewing this website does not form an attorney/client relationship between you and Bradford & Barthel, LLP or any of its attorneys. This website is for informational purposes only and does not contain legal advice. Please do not act or refrain from acting based on anything you read on this site. This document is not a substitute for legal advice and may not address every factual scenario. If you have a legal question, we encourage you to contact your favorite Bradford & Barthel, LLP attorney to discuss the legal issues applicable to your unique case. No website is entirely secure, so please be cautious with information provided through the contact form or email. Do not assume confidentiality exists in anything you send through this website or email, until an attorney/client relationship is formed.