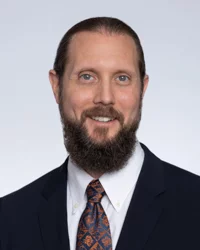 When analyzing whether one is liable for temporary disability benefits, it's important for adjusters to remember that the state Supreme Court's 2013 decision in Valdez v. WCAB stated that non-MPN reports are still admissible for purposes of obtaining temporary disability benefits.
Let's step back for a second and review what we all know about medical provider networks (MPNs).
We all know that when a claim is accepted, partially or in total, the applicant needs to treat in the MPN for the accepted body parts. We also know that when an applicant is supposed to be treating in the MPN but is not, then the requested treatment is not going to be authorized through utilization review and the treatment will be considered self-procured at the injured worker's own expense.
With me so far? Excellent.
When the defense thinks about MPNs, we generally view it through the lens of treatment. This makes sense since that is supposedly what the workers' compensation system is all about – getting injured workers treatment that will restore them to their pre-injury condition and return them to work.
While the applicant is obtaining that treatment, sometimes we'll see applicant's attorneys become laser-focused on the issue of temporary disability prior to a MMI determination. This leads to the following questions: What impact, if any, is there when a non-MPN physician issues a report? Can the defense simply ignore the report since it was not issued by an MPN-physician? Can you terminate TD benefits for that reason as well?
The answer is a resounding "no." While we cherish with all our hearts our MPNs, they are not sacrosanct. Simply because a report comes from a non-MPN physician does not mean it is worthless or inadmissible.
In fact, non-MPN physician issued reports are still admissible in most situations, and you cannot terminate TD benefits simply because the physician who issued it is not in the applicable MPN.
Although it has been a long eight years, let's revisit the Supreme Court's Valdez decision (Valdez v. Workers' Comp. Appeals Bd. (2013) 57 Cal. 4th 1231), which came out right around the time that SB 863 was kicking into gear. This is important since one of the Labor Code sections at issue in that decision had been amended as part of SB 863.
I'm talking about Labor Code Section 4605. The key takeaway from this section is that a report procured by an injured worker at their own expense cannot be the sole basis for an award. Nothing in this section indicates that said reports are inadmissible or carry no weight.
THE ISSUES IN VALDEZ
The primary battle in the Valdez decision was whether or not a report that Applicant self-procured through a non-MPN physician was admissible in proceedings regarding TD benefits.
The defense argued that Labor Code Section 4616.6 barred the admission of such reports. However, that section indicates that "[n]o additional examinations shall be ordered by the appeals board and no other reports shall be admissible [sic] to resolve any controversy arising out of this article." [Emphasis added.] The Supreme Court clarified that Labor Code Section 4616.6 is limited to matters arising during the IMR process set out in article 2.3, and further noted that Article 2.3 does not address disability benefits.
The high court then compared that to language in Labor Code Section 4605, which the Supreme Court noted had long allowed injured workers to consult privately retained (i.e. – non-MPN) doctors at their own expense. Again, there is nothing in this code section that expressly prohibits the admissibility of self-procured reports from non-MPN physicians.
Thus, this is a friendly reminder that you cannot terminate an applicant's TD benefits simply because the reporting that justifies TD benefits was authored by a non-MPN physician.
Conversely, an Applicant cannot use a self-procured non-MPN physician-issued report by itself to justify an award of TD benefits. Such reports can only be used in conjunction with other admissible reports to achieve that end.
In analyzing the then recently amended Labor Code Section 4605, the Supreme Court made it expressly clear that such reports cannot be the sole basis for an award of compensation (i.e. – TD benefits).
Finally, the Supreme Court also was kind enough in the Valdez decision to highlight that the SB 863 changes to the med-legal process set out in section 4060 et seq. did not preclude the admissibility of privately-retained doctor-issued reports to resolve compensability disputes (i.e. – AOE/COE determinations).
Thus, an applicant's attorney is not prohibited from finding a non-MPN doctor to issue a favorable report that they can then provide to a QME to support their position that an injury is compensable. However, there certainly are restrictions on admissibility in regard to other med-legal issues.
For instance, privately-retained expert reports are inadmissible when they are procured solely for the purpose of rebutting an AME's opinion(s) (See Batten v. Workers' Comp. Appeals Bd. (2015) 241 Cal. App. 4th 1009.)
CONCLUSION
In conclusion, it's important to remember that Valdez decision has the following takeaways:
Non-MPN reports are admissible for purposes of deciding TD.
However, non-MPN reports cannot be the sole basis for a TD award. Other reports must be in evidence that also help justify an award of TD.
Non-MPN reports from privately-retained experts may be admissible or inadmissible based upon the factually-specific circumstances of each individual case.
Keeping these concepts in mind when evaluating temporary disability issues will help guide you along the right path, and could impact your strategic decisions during med-legal discovery and at trial. The Valdez decision is a California Supreme Court decision, so it cannot and should not be ignored.
Got a question about workers' compensation defense issues? Feel free to contact Daniel R. Stevens. Mr. Stevens is a workers' compensation defense attorney and partner at Bradford & Barthel's Ventura location, where he aggressively defends employers, insurers, and third-party administrators. Please feel free to contact Daniel at dstevens@bradfordbarthel.com or at (805)677-4808.
Viewing this website does not form an attorney/client relationship between you and Bradford & Barthel, LLP or any of its attorneys. This website is for informational purposes only and does not contain legal advice. Please do not act or refrain from acting based on anything you read on this site. This document is not a substitute for legal advice and may not address every factual scenario. If you have a legal question, we encourage you to contact your favorite Bradford & Barthel, LLP attorney to discuss the legal issues applicable to your unique case. No website is entirely secure, so please be cautious with information provided through the contact form or email. Do not assume confidentiality exists in anything you send through this website or email, until an attorney/client relationship is formed.