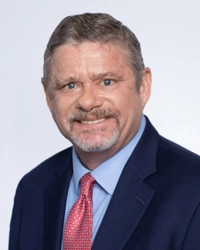 Sometimes cases get out of control. You find yourself facing a workers' compensation claim, civil allegations, a Labor Code 132a assertion, a serious and willful claim.
What a mess! A global settlement is often the defendant's best alternative. Got an agreement with opposing counsel to so proceed? Excellent! However, we must carefully craft that settlement or else we may end up getting less than we bargained for.
The WCAB recently faced a scenario in which defense believed a LC 132a claim had been done away with. Vaca v. Vons, 2020 Cal. Wrk. Comp. P.D. LEXIS 377 The reason? Language in the related civil claim provided that the applicant"shall withdraw any and all pending charges and complaints of discrimination filed against any of the defendants." The settlement from the civil claim provided that the release included any claims based on the applicant's employment or its termination.
Doesn't such sweeping language cover just about everything but the kitchen sink? Not so fast, said the WCAB.
Rejecting all of defendant's arguments, the WCAB held that the Labor Code 132a claim was not barred, estopped, precluded or "otherwise made invalid" by a civil settlement, which meant that the WCAB still had jurisdiction over the LC 132a claim.
In particular, the WCAB was not impressed by defendant's claim that the Labor Code requires WCAB approval of only releases for liability for compensation defined in Division 4, but not of releases of rights fixed by LC 132a, which are defined in Division 1.
What's the takeaway that we need to keep in mind for future global settlements? The WCAB makes clear that if an applicant in a workers' compensation case signs a release in favor of the employer in a civil action but not a separate release pertaining to the workers' compensation action, the employee has not released the employer from the workers' compensation action.
In short, dot all of your i's and cross all of your t's, or you may end up litigating or spending more money on causes of action that you had previously believed you had put to rest.
Donald R. Barthel is a founding partner at the Law Offices of Bradford & Barthel LLP. If you have questions about high exposure workers' compensation claims, or any other workers' compensation defense issues, please feel free to contact him at dbarthel@bradfordbarthel.com.
No usage of this article and/or website shall create give rise to an attorney-client relationship and/or related privileges. Communications are not necessarily secure or confidential; merely initiating contact with this article and/or website does not create an attorney–client relationship. The information in this website is provided for general informational purposes only, and may not reflect the current law in your jurisdiction. No information contained herein should be construed as legal advice from Bradford & Barthel, LLP or the individual author, nor is it intended to be a substitute for legal counsel on any subject matter. No reader should act or refrain from acting on the basis of any information included in, or accessible through, this article and/or website without seeking the appropriate legal or other professional advice on the particular facts and circumstances at issue from a lawyer licensed in the recipient's state, country or other appropriate licensing jurisdiction.