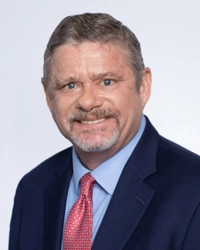 Remember the "bad old days?" Having been in the industry for more than 30 years, I can understand why this question isn't entirely clear. There have been so many periods of time in California's workers' compensation history that were particularly frightening for employers.
The problematic period of time I reference is shortly after the adoption of the AMA Guides effective January 1, 2005. (Can it really have already been one-and-a-half decades?).
Our new permanent disability system was supposed to "promote consistency, uniformity, and objectivity." Much to our dismay, the applicants' bar and many physicians found their way around this objective via the infamous Guzman ruling from the 6th DCA. But even before that, they got a little "creative" and determined that many (most?) applicants, in addition to their traditional injuries, suffered from sleep dysfunction, sexual dysfunction, and/or psychiatric disorder.
Why? These were perfect add-ons to increase a permanent disability award, particularly given that the AMA Guides heavily relied on subjective complaints for sleep and sexual dysfunction. Even worse, psychiatric problems weren't even evaluated using the AMA Guides. Instead, California law instructed that we employ the easily misapplied Global Assessment Function (GAF) when attempting to measure psychiatric permanent disability.
Eventually recognizing that "consistency, uniformity, and objectivity" had gone the way of the Dodo bird, our lawmakers sought to remedy the situation. For injuries on or after Jan. 1, 2013, Labor Code 4660.1(c)(1) prohibited "increases in impairment ratings for sleep dysfunction, sexual dysfunction, or psychiatric disorder, or any combination thereof, arising out of a compensable physical injury." While proviso only related to conditions arising out of a "physical" injury, it went a long way in stymying abuse.
Problem solved, right? Wrong.
Labor Code 4660.1(c)(1) had some exceptions. In particular, it did not apply to "[a] catastrophic injury, including, but not limited to, loss of a limb, paralysis, severe burn, or severe head injury." This language is about as clear as mud. How much of a limb? What is the extent of paralysis necessary? How "severe" of a burn are we talking about, and to which degree? And how serious of a bump on the head is required? While all of these are fair questions, the most problematic term in Labor Code 4660.1(c)(1) is "catastrophic".
Happily, the WCAB issued an en banc decision in Wilson v State of CA Cal Fire (2019) 84 CCC 393. When determining whether an injury is truly "catastrophic," the WCAB indicated that we look at the "nature of the injury," not – as the defense had proposed – the "mechanism of injury." This does have a certain logic. After all, it is possible to have an injury that appears at first blush to be minor given its mechanism, only to have the patient's condition plummet subsequently. Although the WCAB did not address whether and to what extent diminishment of earning ability should be considered, it did provide a detailed list of factors that the trier of fact must consider when determining whether an applicant truly suffers from a "catastrophic injury." Although this is not an exclusive list, judges should take the following factors into consideration:
intensity/seriousness of treatment need to cure/relieves;
final outcome at MMI;
physical injury's severity/impact on ADLs;
extent to which physical injury can be analogized to loss of limb, paralysis, severe burn or severe head injury;
whether the physical injury is "incurable and progressive"
Other factors may be considered. Moreover, the judge does need not find all five factors to find a "catastrophic" injury.
If you are not satisfied with the clarity of this decision, it gets worse. The WCAB vaguely states that the WCJ must keep the "legislative intent" behind LC 4660.1(c) in mind. Left to read the tea leaves, I believe this implies that judges should be conservative when applying this test. That said, California workers' compensation has never been a bastion of conservatism.
This year the WCAB has provided a bit more, though limited, insight. In Lund v Ryko Solutions, Inc. 2020 Cal. Wrk. Comp. P.D. LEXIS 373, the injured worker underwent a complicated decompression and fusion over two days. Over five years thereafter, he continued to have a significant impact on his ADLs. He also continued to rely on narcotics. Ruling that this was a "catastrophic", the WCAB permitted inclusion of a psyche whole person impairment with the significant physical injury. This was no small matter. After being allowed to add – instead of combining the PD – the psychiatric and physical injuries pursuant to Athen Admin v. WCAB (Kite) (2013) 78 CCC 213 (writ denied), Mr. Lund was awarded 100% permanent disability.
What is the upshot of all of this bad news? When applicant's counsel is looking for a way to include impairment for sleep, sexual dysfunction and/or psyche, be prepared for a battle.
Be ready to remind the parties, experts and judge that "consistency, uniformity, and objectivity" is still in the Labor Code. Insist that they cannot simply do an end run around the legislative intent of LC 4660.1(c). Marshal your evidence in support of the argument that some of Wilson's factors are not found. Prepare to fight the good fight regarding Kite arguments which, often times, fly in the face of the "consistency, uniformity, and objectivity" requirement. Preparation – and plenty of it – will go a long way in countering claims for 100% permanent disability.
Donald R. Barthel is a founding partner at the Law Offices of Bradford & Barthel LLP. If you have questions about high exposure workers' compensation claims, or any other workers' compensation defense issues, please feel free to contact him at dbarthel@bradfordbarthel.com.
No usage of this article and/or website shall create give rise to an attorney-client relationship and/or related privileges. Communications are not necessarily secure or confidential; merely initiating contact with this article and/or website does not create an attorney–client relationship. The information in this website is provided for general informational purposes only, and may not reflect the current law in your jurisdiction. No information contained herein should be construed as legal advice from Bradford & Barthel, LLP or the individual author, nor is it intended to be a substitute for legal counsel on any subject matter. No reader should act or refrain from acting on the basis of any information included in, or accessible through, this article and/or website without seeking the appropriate legal or other professional advice on the particular facts and circumstances at issue from a lawyer licensed in the recipient's state, country or other appropriate licensing jurisdiction.